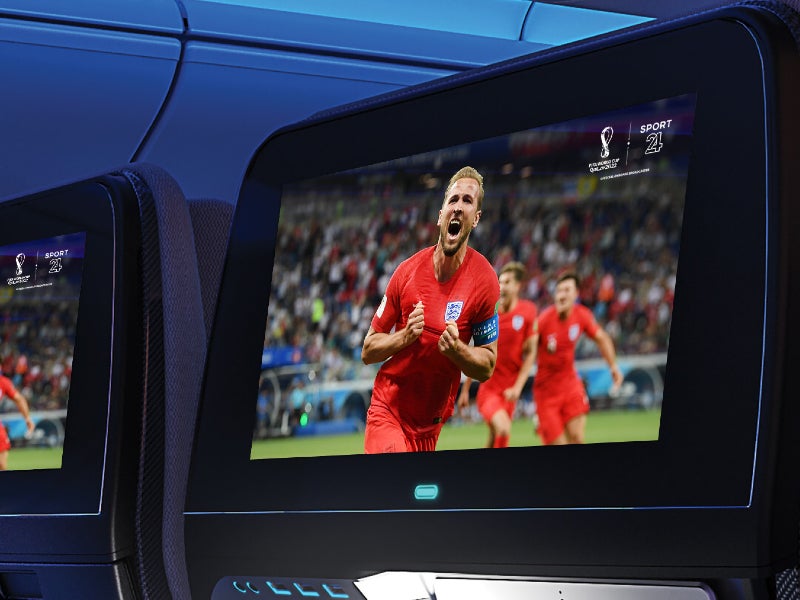 Sport 24, the in-flight and on-ship entertainment service owned by international sports agency IMG, has secured rights to show the upcoming 2022 FIFA World Cup in Qatar.
The deal, announced today (September 29), will see Sport 24 and its secondary channel Sport 24 Extra broadcast all 64 matches from the tournament, which runs from November 20 to December 18.
The agreement represents a continuation of Sport 24's World Cup coverage, which has seen it cover both Russia 2018 and Brazil 2014 since it was founded in 2012.
In total, there will be over 125 hours of live coverage, as well as repeats of matches and highlight shows.
In August, it was announced that the network had renewed its rights to English soccer's top-tier Premier League until 2024-25 and it also has rights to the prestigious club competitions of continental governing body UEFA.
Outside of soccer, Sport 24 has rights to the likes of North American basketball's NBA, golf's majors, and3 tennis' grand slams.
Richard Wise, senior vice president for content and channels at IMG's media business, said: "The FIFA World Cup is one of the most popular sports events in the world and is a huge hit with passengers. We are delighted to partner with FIFA to ensure that passengers don't miss out on live action, even while traveling.
"As Sport 24 celebrates its 10th anniversary this year, we are thrilled to expand our portfolio and strengthen our position as the premium live sports channel for the airline and cruise industry."
Jean-Christophe Petit, director of media partnerships at FIFA, added: "We are pleased to be able to extend our partnership with IMG, to ensure that fans traveling in-flight or in-ship have the fantastic opportunity to enjoy the FIFA World Cup Qatar 2022 on a live basis thanks to the Sport 24 services."