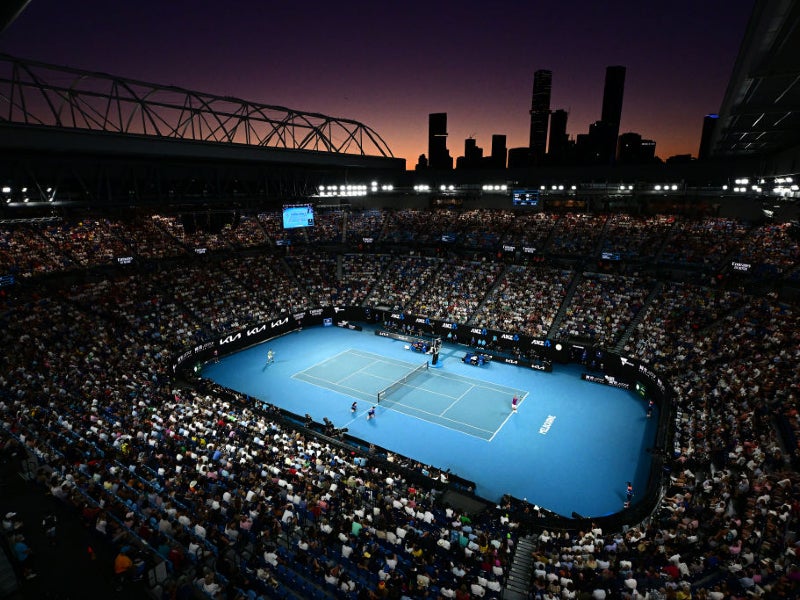 Sky New Zealand (NZ), the prominent pay-TV operator, has renewed its broadcast agreement for the Australian Open grand slam tennis tournament.
The multi-year extension, agreed with the Tennis Australia governing body and organizer of the tournament, was announced today (December 8) and will take Sky NZ's coverage towards 35 years.
The 2023 edition of the Australian Open runs from January 16 to 29, and Sky will run four dedicated channels, 16 different court feeds via its Sky Go streaming service, and select free-to-air broadcasts.
The broadcaster's coverage of the Australian Open began in 1991, with its last renewal struck in 2018.
As has been the case previously, the new deal covers a number of other tournaments of which Tennis Australia is an organizer, including the Laver Cup men's teams' contest between Europe and the rest of the world, the Auckland Open event of the ATP World Tour 250, and the Australian Open Legends competition.
In November, it was announced that commercial broadcaster Nine Network had extended its domestic rights agreement for the Australian Open for the 2025 to 2029 seasons in a deal worth a record AUD425 million (then $283 million).
International sports broadcaster ESPN renewed its long-standing media rights agreement in the US for the tournament earlier in the year.
Sophie Moloney, chief executive at Sky NZ, said: says, "We know how much the Australian Open is loved by our customers, who look forward to these two weeks of world-class tennis every summer. I'm so pleased our customers will be able to see the best in the business on court in Melbourne for years to come. What's more, the Open follows the ASB Classic in January, back for the first time in two years and also available on Sky.
"In addition to the Australian Open grand slam, the new deal with our partner Tennis Australia includes the AO Junior Championships, AO Legends, the AO Qualifying Tournament, the Wheelchair Championships, and the AO Australian and Asia-Pacific Wildcard Playoffs. The deal also includes the Laver Cup – the latter celebrating the legendary Rod Laver after whom the famed Melbourne tennis arena is named."
Cedric Cornelis, chief revenue officer of Tennis Australia, added: "Sky has been an amazing partner for more than 30 years and has helped make the Australian Open one of the most popular sports events in New Zealand.
"Sky's innovative approach to showcasing the full AO experience in January across all media platforms will also help us drive more Kiwi visitors across the Tasman to our events."
Yesterday (December 7), Sky NZ announced a multi-year extension of its rights deal covering two top-tier European rugby union competitions.
Image: Quinn Rooney/Getty Images