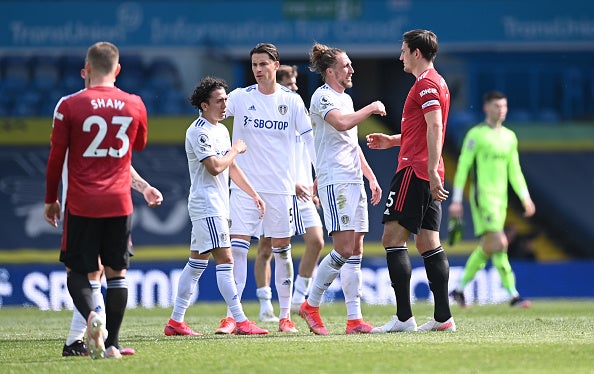 Sky, the European pay-television giant, has consolidated its position as a leading soccer broadcaster in the German-speaking countries by retaining rights to England's Premier League.
The extended exclusive deal announced today covers the territories of Germany and Austria, as well as German-language rights in Switzerland, in the 2022-23 to 2024-25 cycle, with viewers able to watch matches across satellite, cable, IPTV, web and mobile platforms in the three countries.
Streaming coverage will be available via Sky Go, and without a long contract on services such as Sky Ticket in Germany and Sky X in Austria.
The matches will also be shown in bars and hotels allied with Sky.
Comcast-owned Sky is also the dominant broadcaster of the Premier League in the UK, where it recently retained live rights to 128 games per season, for which it pays £3.75 billion ($5.3 billion) over three years, as all domestic broadcast deals were recently rolled over to the next cycle.
In Germany, Sky remains the main home of the top-tier Bundesliga and second-tier 2. Bundesliga, having last year secured a four-year deal through to the end of the 2024-25 season covering 511 of the 617 matches, 472 of them exclusively.
Meanwhile, in Austria, Sky has extensive domestic rights to that country's Bundesliga, and to all of the pan-European club competitions organised by Uefa.
The popularity of the Premier League has grown in Germany on the back of the exploits not only of various players from the country, but also of managers, in the shape of Liverpool's Jurgen Klopp and Chelsea's Thomas Tuchel.
Austria is also represented on the coaching front, by Southampton manager Ralph Hasenhuttl.
Paul Molnar, the Premier League's chief media officer, said today: "The Premier League is delighted to be extending the partnership with Sky Germany, Austria and Switzerland for a further three seasons until the end of the 2024/25 season. Sky has an excellent track record of delivering the best coverage of the Premier League to fans (in the countries) through its various channels and platforms."
Charly Classen, executive vice-president of sport at Sky Deutschland in Germany, added: "The Premier League is one of the leading sports competitions in the world. In addition to numerous top international stars, the growing number of German internationals on the island and the two German coaches Jurgen Klopp and Thomas Tuchel have once again significantly increased the attractiveness of the league for football fans in Germany.
"Our customers can continue to look forward to world-class football from England and the usual comprehensive coverage from Sky Sport in the future."