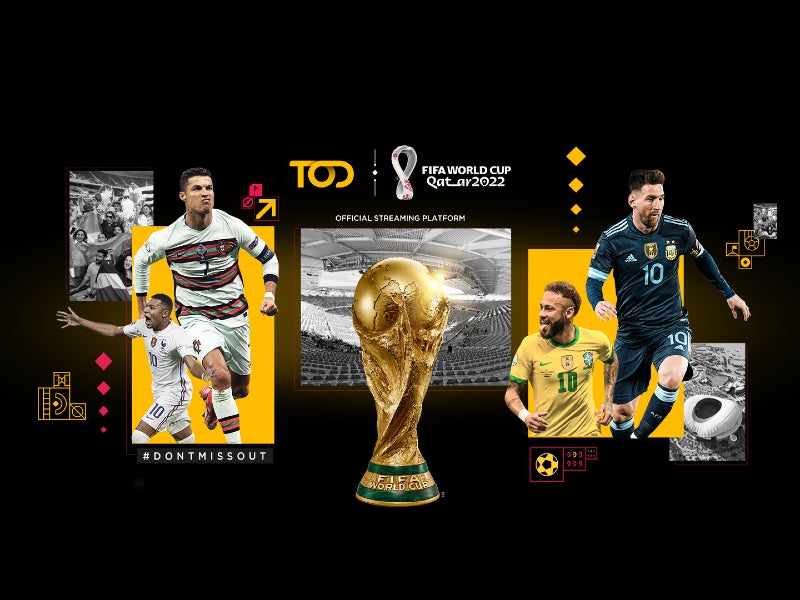 Tod, the streaming platform owned by Qatar-controlled pay-television sports broadcaster BeIN Media Group, has been blocked from broadcasting in Saudi Arabia.
Subscribers in Saudi Arabia attempting to access the service are being met with a message that reads: "Sorry, the requested page is violating the regulations of [the] Ministry of Media."
BeIN has said the block was put in place an hour before the opening ceremony of soccer's ongoing 2022 FIFA World Cup premier national team tournament in Qatar (November 20 to December 18).
It is the official broadcaster of the World Cup in the Middle East and North Africa (MENA) and Tod the official streaming platform in Saudi Arabia and 23 other country's across MENA.
BeIN is showing 22 matches free-to-air in Saudi Arabia, but 42 games are only available to view in the country on Tod.
Tod was launched across the MENA region at the start of March and has been fully operational in the kingdom since then, according to BeIN.
BeIN has also said it is the most popular streaming platform in Saudi Arabia above even the likes of major players Netflix and Disney+.
In a message to subscribers, BeIN has written: "Due to matters beyond our control, we are experiencing an outage in the kingdom of Saudi Arabia, which is currently impacting tod.tv, the official streaming partner of the FIFA World Cup Qatar 2022."
The issue could reignite tensions between the two countries, which had appeared to be thawing after Saudi Arabia, the United Arab Emirates, Bahrain, and Egypt cut diplomatic and trade ties with Qatar between 2017 and 2021 due to allegations of it supporting terrorism.
The dispute spilled over into sports in 2017 when Saudi Arabia barred BeIN from broadcasting in the kingdom after it accused the Saudi government of covertly backing the illegal mass digital pirating of its rights in the region, including English soccer's Premier League and other major sporting properties, by pirate channel BeoutQ.
That was resolved at a government level last year, with BeIN re-emerging as a broadcaster in Saudi Arabia. Lifting its ban on the broadcaster also removed a key obstacle in the way of the Saudi state-backed Public Investment Fund (PIF) taking over English Premier League soccer club Newcastle United.
In October, it was reported that the PIF was seriously considering investing in BeIN Media Group. Such a move would represent a seismic acquisition by the investment vehicle and would also be a significant moment in the evolution of the relationship between the two nations.
Also in October, BeIN Media Group struck a strategic partnership with Saudi Media Co., the advertising sales agency with ties to the Saudi government, in a further indication that relations between the two countries were improving.