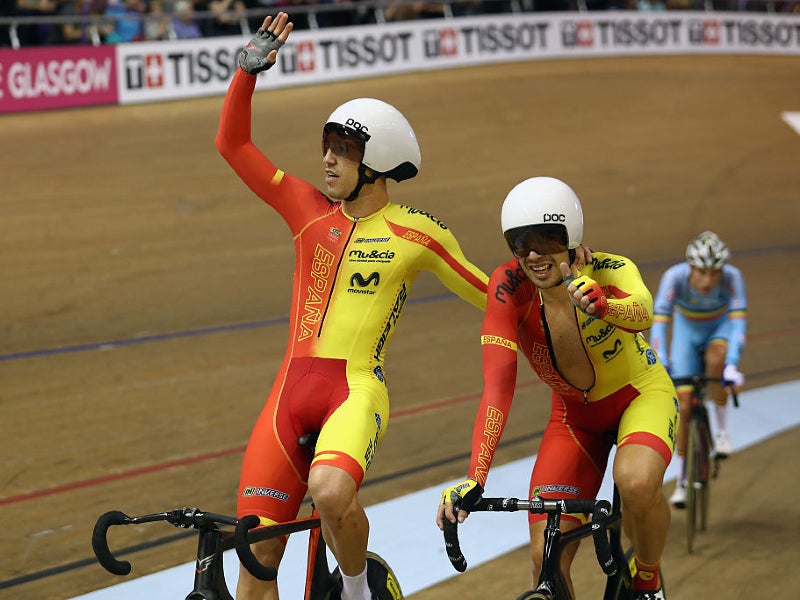 RTVE, the Spanish public service broadcaster, will broadcast the 2022 season of the UCI Track Champions League elite cycling series.
Through a deal agreed with series promoter Discovery Sports Events and announced yesterday (October 24), RTVE will again show the series on its Teledeporte free-to-air sports channel, as it did for the inaugural season in 2021.
In addition to live linear and digital coverage, Teledeporte will show full highlights of each round.
The 2022 season of the Track Champions League begins in Mallorca, Spain, on November 12 before visiting Berlin in Germany, St-Quentin-En-Yvelines in France, and London in the UK for a two-round finale on December 2 and 3.
According to the UCI, cycling's international governing body, the 2021 season reached 149 million viewers in 206 countries. Spanish rider Sebastián Mora narrowly missed out on taking the inaugural title after winning two of the rounds and is confirmed for the 2022 season.
François Ribeiro, head of Discovery Sports Events said: "Round one of the UCI Track Champions League in Mallorca promises to be a thrilling spectacle so we're pleased to confirm that Spanish audiences will be served by a prestigious national broadcaster as well as receiving comprehensive coverage on Eurosport.
"Spain is a key market for us and this agreement with RTVE will ensure the series is not only delivered to the country's dedicated track cycling fans, but also to new fans who'll be watching the sport for the very first time."