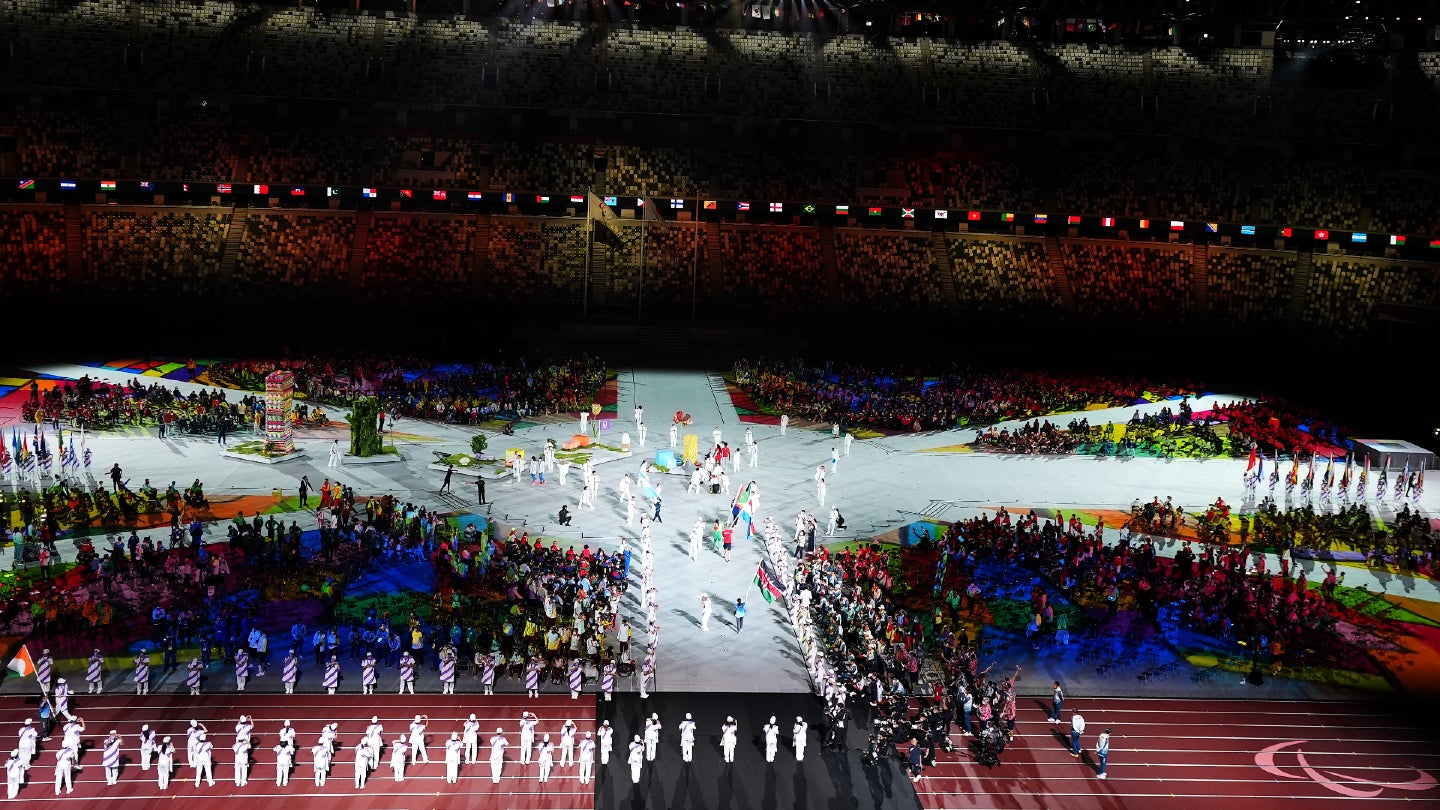 Reddentes Sports, the Asia-based sports agency, has acquired the rights across 13 markets in the region to the Paris 2024 Paralympic Games.
Through a deal agreed with the International Paralympic Committee (IPC), announced today (December 21), Reddentes has broadcast rights in the eight markets of Chinese Taipei, Hong Kong, Indonesia, Malaysia, Philippines, Singapore, Thailand, and Vietnam.
It has additional exclusive distributor rights in the five markets of Bangladesh, Cambodia, India, Mongolia, and Pakistan.
The IPC has said that its agreement with Reddentes will nearly double the number of countries in which the Paralympics will be covered live across Asia, with the Tokyo 2020 games having been broadcast live across the seven markets of Chinese Taipei, Hong Kong, Indonesia, Malaysia, Philippines, Singapore, and Thailand.
Reddentes itself was the IPC's exclusive agent for managing Tokyo 2020 broadcast rights in Singapore, Malaysia, Indonesia, Thailand, Vietnam, Myanmar, Philippines, Hong Kong, Taiwan, and India.
In addition to delivering live coverage of Paris 2024, Reddentes intends to produce a "series of short films showcasing the goals and aspirations of Para athletes" across Asia, as it did in 2020 for athletes from Team Singapore.
The IPC recently published its 2021-2022 Annual Report in which it hailed Tokyo 2020 as the "most important Paralympics in history" and reported strong revenues for the period.
Yip Ren Kai, managing director of Reddentes Sports, said: "We are very proud to be able to grow the global audience for Paralympics once again. Tokyo 2020 was a great start and to see the interest double by our broadcast partners in Asia is a testament to the Paralympic Movement."
"We hope to not just give exposure to the Para athletes when they are competing, but also to tell the stories of their life journeys as they prepare to get to the biggest stage of sport. We trust this will further allow audiences around Asia to celebrate the athletic achievements, see the sacrifices and together build a more inclusive society."
Tony Estanguet, president of Paris 2024, added: "We are delighted that the Reddentes Sports agency has come on board to help tell the stories of Paris 2024. At Paris 2024, we want to give Paralympic athletes every chance to shine.
"Broadening the reach of the Paralympic Games and empowering Para athletes will help to increase their visibility and change perceptions about disability, and broadcasters are key to this. Thanks to our partnership with Reddentes Sports, the Paralympians of Paris 2024 will have their performances broadcast throughout 13 additional countries in Asia."
Image: Christopher Jue/Getty Images for International Paralympic Committee