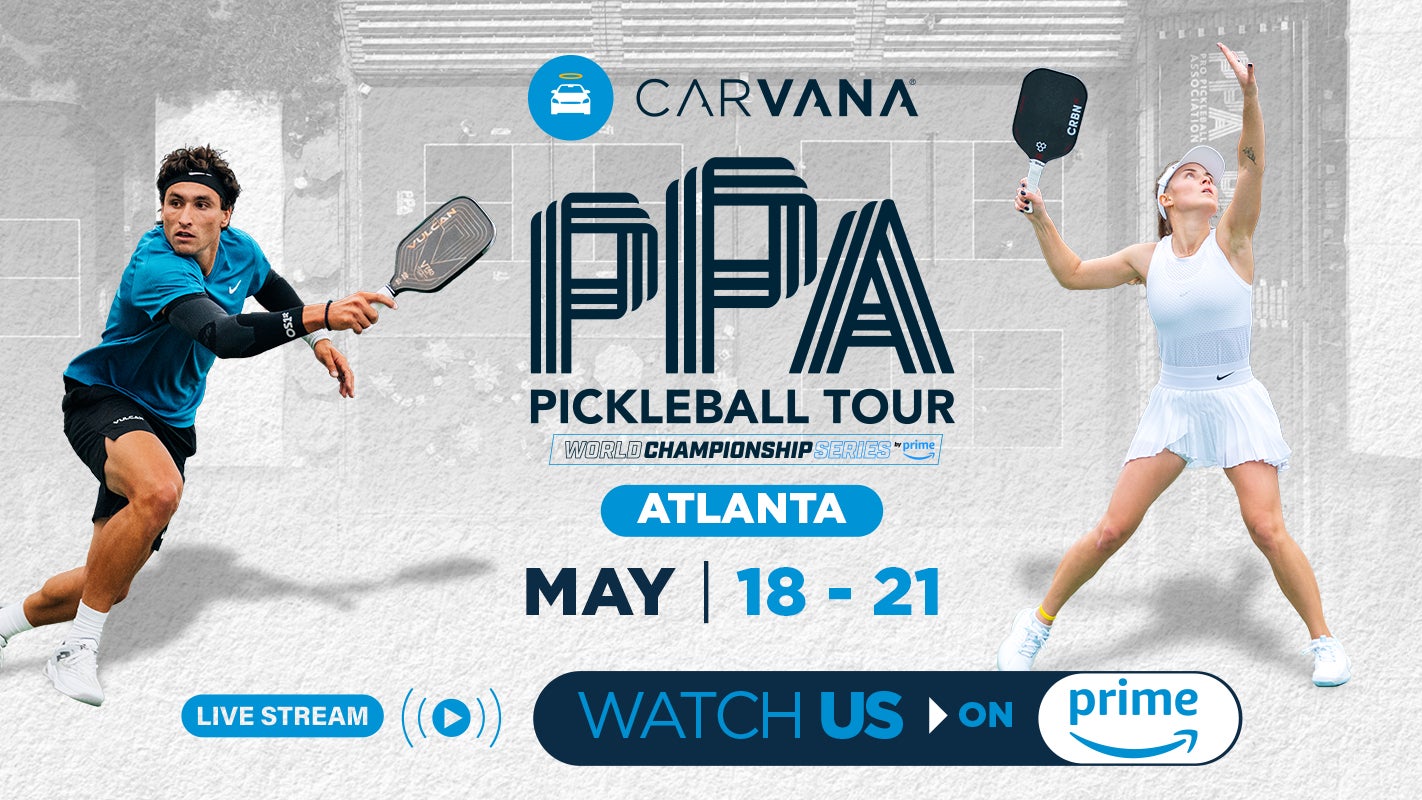 Prime Video, the streaming service of online retail giant Amazon, has struck a multi-year global streaming deal with the Professional Pickleball Association (PPA), the organizer of the US' professional PPA Tour.
Through the agreement, announced yesterday (May 16), Prime Video will exclusively stream four live PPA Tour events per year.
Coverage starts with the Atlanta Open, which begins tomorrow (May 18) and runs through to Sunday (May 21).
The remaining three events to be shown are the Kansas City Open (August 24 to 27), the Guaranteed Rate Championships in Las Vegas (October 5 to 8), and the Boca Raton Open in which the USA takes on a World team (October 12 to 15).
Amazon Prime members will be able to access the coverage at no extra cost.
CNBC has quoted Connor Pardoe, chief executive and co-founder of the PPA, as calling the deal "monumental" for the development of the series.
The Prime Video deal follows hot on the heels of the PPA's rights agreement with ESPN, which will see the sports broadcaster show eight events of the 2023 PPA Tour.
PPA Tour coverage is also provided via ABC, Fox, CBS, YouTube, the Tennis Channel, and FanDuel.
The tour positions itself as the top series for pickleball worldwide, hosting the best male and female players and awarding more than $5.5 million in annual prize money.
It adds to the growing sports portfolio of the Prime Video streaming service, which variously also includes US coverage of American football's NFL and basketball's WNBA, ATP and WTA tennis in the UK and Ireland, and European club soccer's UEFA Champions League in Germany and Italy.