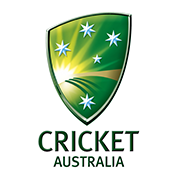 Octagon, the international sports and entertainment agency, has been appointed to aid Cricket Australia with the sale of its media rights in the North American market.
The appointment announced today covers the territories of the USA, Canada and the Caribbean, with Octagon the agency of record serving as the exclusive media rights advisor.
In this capacity, Octagon's Global Media Rights Consulting division to work directly with the governing body to analyse the cricket and sports media landscape and provide key research for the organisation.
Octagon will also partner with CA on its overarching media rights packaging, strategic negotiation and distribution opportunities across the North American territories.
The rights on offer are set to include home matches of the Australia men's and women's teams, including Ashes series against England, and domestic cricket, notably the Big Bash League and Women's Big Bash League Twenty20 competitions.
The Caribbean, as the home of the West Indies team, is a well-established cricket market but, with a large South Asian expatriate population, the sport has been growing in popularity in the USA, which, it is claimed, now accounts for nearly 20 million fans and 200,000 players of all levels.
Daniel Cohen, senior vice president of Global Media Rights Consulting, Octagon, said on Tuesday: "Reaching a global audience of nearly 3 billion people each year via the sport's current international media partners, cricket continues to be one of the most popular sports in the world. In addition to the massive collection of fans and audiences throughout the Indian subcontinent, United Kingdom, Africa, New Zealand, and Australia, there is a growing demand for elite cricket content around the world, including across North America."
"We are excited to partner with Cricket Australia, with its long-standing history of innovation and celebrated Aussie brand of cricket, and provide country-led insight and guidance to help showcase the world-renowned rivalry, The Ashes, to promote CA's must-see International Tests, and to enhance both the KFC Men's and Women's Big Bash Leagues."
Nikki Linney, head of media rights at CA, added: "We are excited to partner with Octagon to help highlight our world-class matches and athletes on an even greater global stage. As a leader in international sports media consulting, we're looking forward to Octagon helping us connect with new fans of our men's and women's national teams in new markets and continue to grow the game of cricket across the globe."