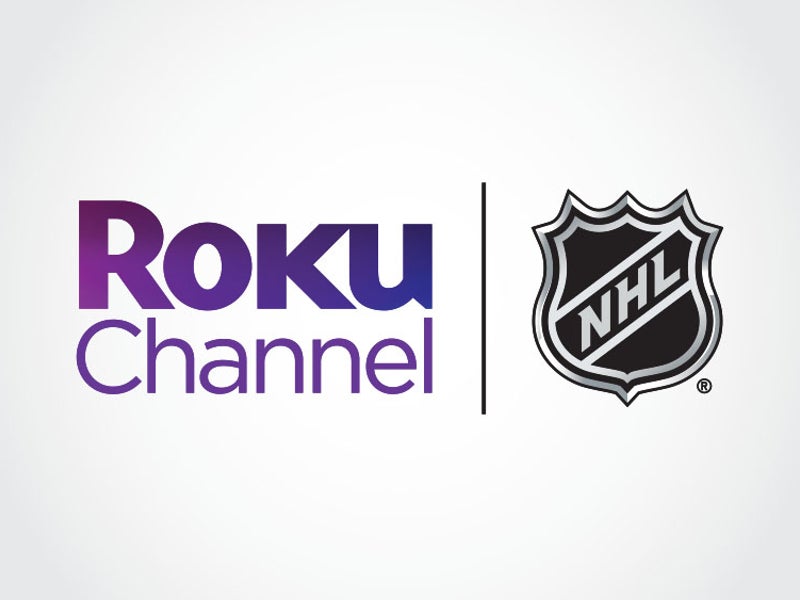 North American ice hockey's NHL has launched a channel on the Roku streaming platform in the US.
It is the league's first-ever free ad-supported streaming (FAST) channel, but there are plans to roll it out to more platforms in the coming months.
The channel, which went live yesterday (November 30), will broadcast 24 hours a day.
The NHL says it will showcase "a wide variety of curated NHL programming from the league's deep content library," including the most recent game highlights, classic condensed matches (including Stanley Cup Playoff, Stanley Cup Final, and NHL All-Star action), and archived content.
In addition, the channel will show hundreds of hours of NHL Original Productions programming and "documentaries featuring the greatest players, clubs, and personalities in NHL history."
Event-specific content will be planned and scheduled around the most notable events on the NHL calendar.
The channel has been developed and is being run in partnership with cloud broadcasting and streaming services firm Amagi.
Roku says it has a US reach of 80 million people and is available via Roku devices, on iOS and Android devices, on Amazon Fire TV and select Samsung TVs., and on the web.
In October, the NHL hired sports data and tech firm Sportradar to power its separate international streaming service NHL.TV.
Speaking at the Leaders conference in London in September, meanwhile, John Lewicki, the NHL's vice president of business development and partnerships, said the league is also taking steps to make itself more accessible to the European market.
Chris Foster, vice president of digital business development at the NHL, said: "The NHL FAST Channel is an exciting addition to our content distribution portfolio that will serve quality NHL content to a broader audience, a vital component in expanding the reach of our game and growing our fanbase.
"We are thrilled to work with Roku on this new service to deliver a unique and creative NHL programming experience. The NHL Fast Channel will be an always-on destination for passionate NHL fans in the United States who are constantly looking to get their fix of dynamic NHL content."
Ashley Hovey, head of The Roku Channel for ad-based video-on-demand, added: "The Roku Channel is delighted to be the inaugural partner of the NHL as the league makes its exciting expansion into FAST. We look forward to working with the NHL to further broaden its audience by connecting this brand-new channel to our robust audience made up of millions of streamers.
"Sports is a valuable content category for consumers, and we are thrilled to provide free and easy access to programming from one of the most popular Leagues in all of professional sports to our audience."