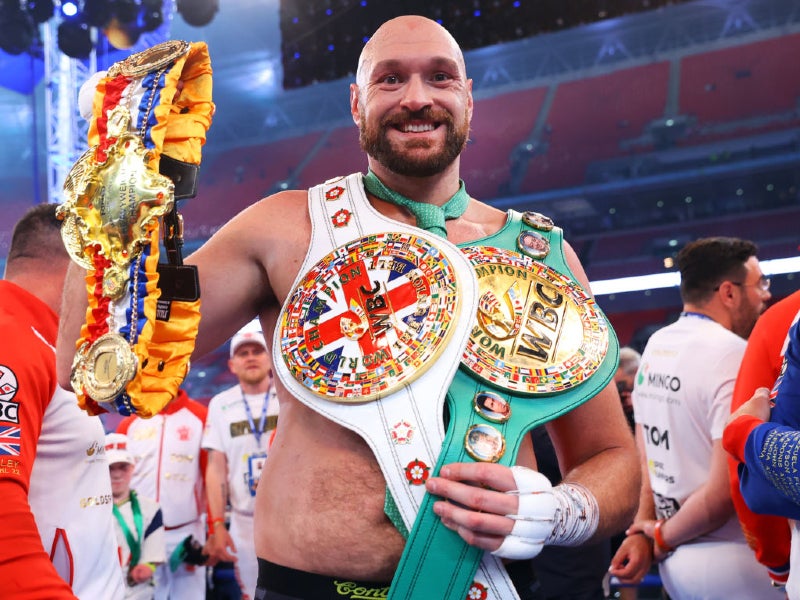 Streaming giant Netflix has today (August 24) announced a six-part documentary series about two-time British heavyweight boxing champion Tyson Fury.
Due for release in 2023, Netflix has said that At Home with the Furys will give a look at Fury's home life as he (supposedly) retires from the ring, "embracing family life."
An announcement reads: "The series will give audiences a fly-on-the-wall view of Fury's inner life at his mansion in Morecambe, England, and his decision to focus on his family, particularly as the boxer has ebbed in and out of retirement for the last several years.
"Fury fans will get an inside look of what a legendary boxer's life looks like when the gloves are off: changing diapers, driving the kids to school, and finding meaning outside of the ring."
The series is currently in production. It is being directed by Josh Jacobs and produced by Laura Leigh.
Whether Fury's time in the ring is over remains to be seen. He has given a raft of contradictory statements since his victory against compatriot Dillian Whyte in April.
Only today, he called into UK-based commercial radio broadcaster TalkSport and on the possibility of fighting Ukrainian Oleksander Usyk following his victory against Anthony Joshua on Saturday (August 20) said: "I've made it very clear I'm retired from boxing and I'm very happy doing that. However, I will come back but it has to be for an obscene amount of money …
"If they want the big Gypsy King to fight, then they have to pay an obscene amount of money. For the biggest fight in the world, it needs to be the biggest pay packet in the world."
He added: "They've got a week, it's August 24 today, they've got a week to make me an offer."