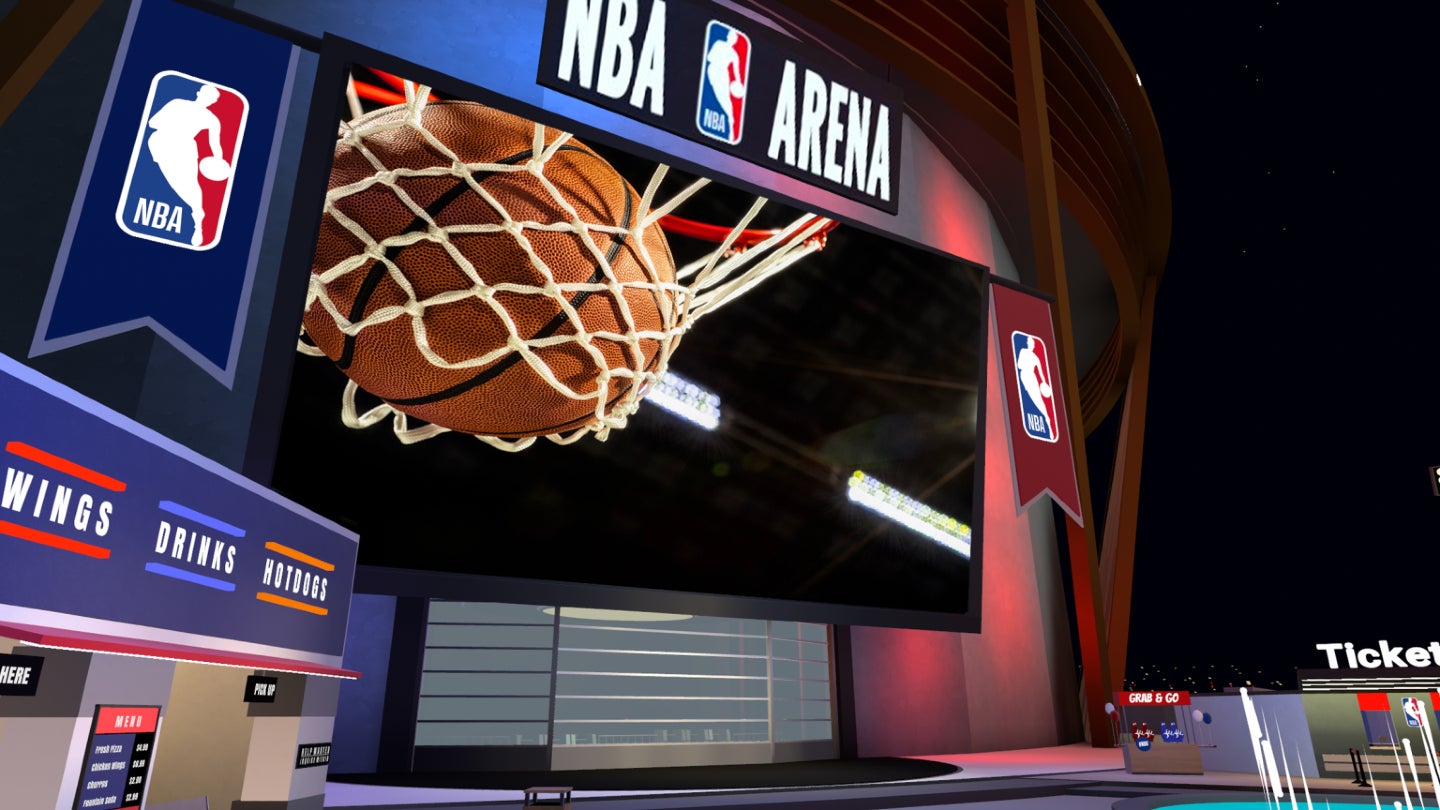 Meta, the parent company of social media giants Facebook and Instagram, has extended its partnership with North American basketball's NBA.
The multi-year renewal, announced yesterday (January 23), will see 52 live NBA games shown in virtual reality (VR) on Meta's Xtadium and Horizon Worlds platforms, including five in "immersive, 180-degree VR."
Games from the women's WNBA and the developmental NBA G League will also be shown.
Coverage started with the Milwaukee Bucks versus the Detroit Pistons yesterday and will continue with the Denver Nuggets taking the New Orleans Pelicans tonight (January 24) and the Nuggets versus the Bucks tomorrow (January 25).
Also scheduled are matches between the Cleveland Cavaliers and the Oklahoma City Thunder (January 27), the Los Angeles Clippers and the Cleveland Cavaliers (January 29), and the Miami Heat and the Cavaliers (January 31).
Xtadium, a hub for watching sports in the metaverse, and Horizon Worlds, a VR game, are available for the Meta Quest VR headset, with Meta already serving as the official VR headset of the NBA, the WNBA, and the NBA G League through its partnership dating back to 2020.
Existing subscribers to the NBA League Pass streaming platform will be able to access their subscription in the Xtadium app via Meta Quest VR "in the coming weeks," while it will also be possible for friends to watch games together in the metaverse.
Elsewhere under the new deal, NBA-licensed apparel will be launched in the Meta Avatar Store, allowing fans to show their allegiances for NBA and WNBA teams across Meta Quest, Facebook, Messenger, and Instagram.
Jennifer Chun, executive vice president and head of content partnerships at the NBA, said: "Our extended partnership with Meta will provide more immersive and innovative ways to experience the NBA. Meta's digital world opens up exciting possibilities for NBA fans to virtually attend our games and to interact with other fans around the world."
Rob Shaw, director of sports media and league partnerships at Meta, added: "Meta's immersive VR technology is opening up new opportunities for sports fans to engage and interact with their favorite NBA teams. The NBA is always pushing us to innovate and leverage the latest technology to open the door to new fan experiences, and this chapter of our partnership achieves exactly that."