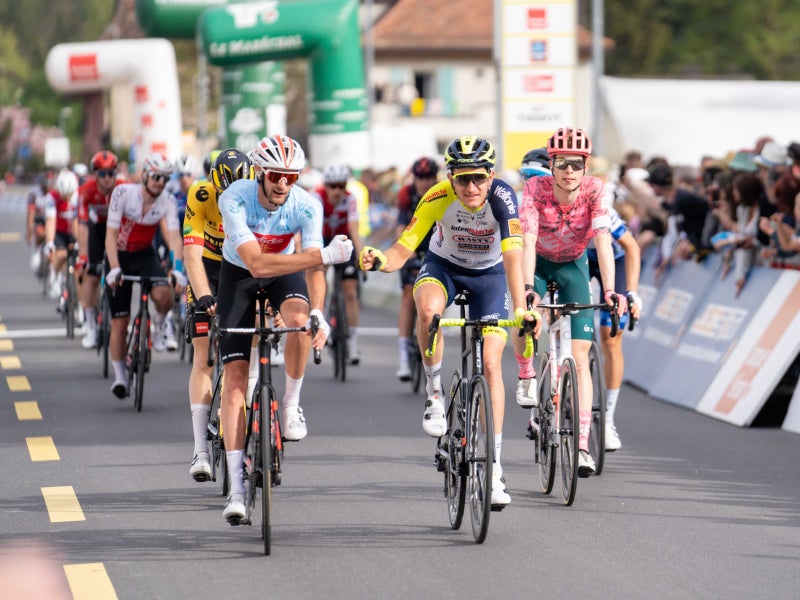 Infront, the international sports marketing agency, has further expanded its growing involvement in cycling with a deal to secure the global media rights of Switzerland's Tour de Romandie road race.
The eight-year agreement, announced today (September 14), begins with the 2022 edition of the women's race in October and runs until 2029 inclusive.
It includes a strategic sponsorship element aimed at boosting the commercial potential of the race, which serves as a stage of the UCI World Tour.
News of the partnership follows the announcement of closer collaboration between the Tour de Romandie and the higher-profile (and also UCI World Tour Stage) Tour de Suisse, of which Infront is the exclusive media rightsholder, as well as a part owner.
Elsewhere in cycling, Infront is variously involved with the E3 Saxo Bank Classic, the Tour de Pologne, the Flanders Classics, and the Hammer Series, among others.
Julien Ternisien, senior vice president for summer sports at Infront, said: "In the last two years we have grown our portfolio of UCI World Tour men's and women's events which now total more than 50 racedays. This latest partnership with Tour de Romandie is a new step in our cycling strategy and also underlines the potential we see in women's cycling."
Richard Chassot, director of the Tour de Romandie, added: "Infront was clear about their ambitions in cycling and we are delighted to be signing an agreement with an organization that wants to positively unite the sport. We see untapped potential in the Tour de Romandie and our new partner's track history in elevating tours and taking them to the next level made it an easy agreement to make."