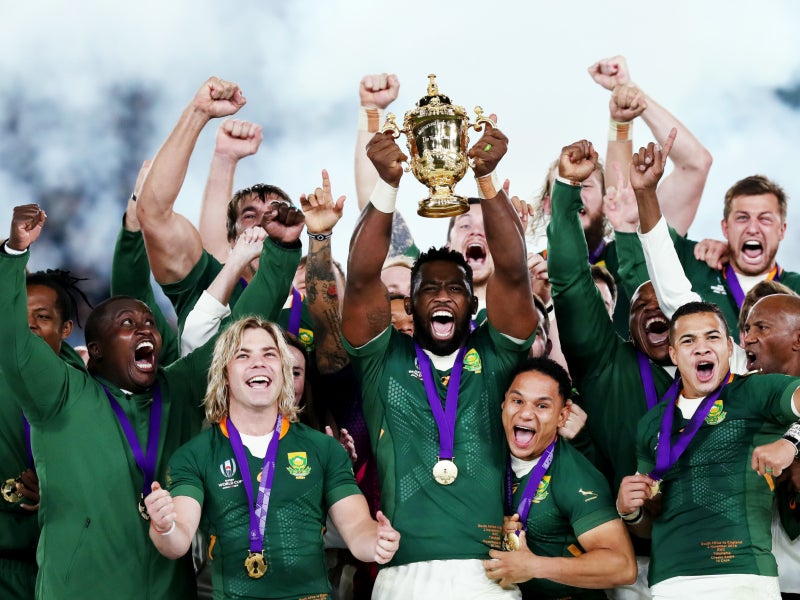 IMG, the international sports marketing agency, will continue to manage and license the video archive of flagship events organized by World Rugby after extending its partnership with rugby union's global governing body until 2024.
The deal, announced today (November 2), will see IMG will continue to manage and provide access for storytellers like media outlets to the content via its IMG Replay digital archive platform.
IMG says there are currently more than 3,600 hours of World Rugby content on IMG Replay, which holds a total of more than 400,000 hours of footage across all sports.
The new agreement covers footage from both past and upcoming competitions, including the men's and women's Rugby World Cup national team tournaments, the men's World Rugby U20's Championship, the World Rugby Sevens Series for the rugby union sevens code, the Rugby World Cup Sevens tournament for that code.
Content is currently being added from the delayed women's 2021 Rugby World Cup in New Zealand, which began on October 8 and concludes on November 12, while next year's men's Rugby World Cup in France will be one of the next major tournaments covered.
The archive partnership between the two began in 2013 and was extended in 2017.
IMG also manages the global licensing and merchandising rights for the men's and women's Rugby World Cups, the World Rugby U20 Championship, and the World Rugby brand, as well as sponsorship operations for the Rugby World Cup.
Chris Synott, head of media rights at World Rugby, said: "IMG is a proven leader in this field with an intimate knowledge and understanding of World Rugby events. We are delighted to be extending our partnership with them and furthering the reach, accessibility, and attractiveness of the sport on a global basis in line with our strategic vision of a global sport for all.
"IMG Replay is a world-leading platform used by sports and entertainment organizations the world over and it perfectly supports our strategic storytelling ambitions long after the final whistle has blown."
Tom Barnes, vice president of IMG Replay, added: "World Rugby is home to some of the most thrilling and unpredictable moments in sporting history. We're delighted to continue our global partnership for the next three years, giving storytellers unbeatable access to the moments that matter via IMG Replay."