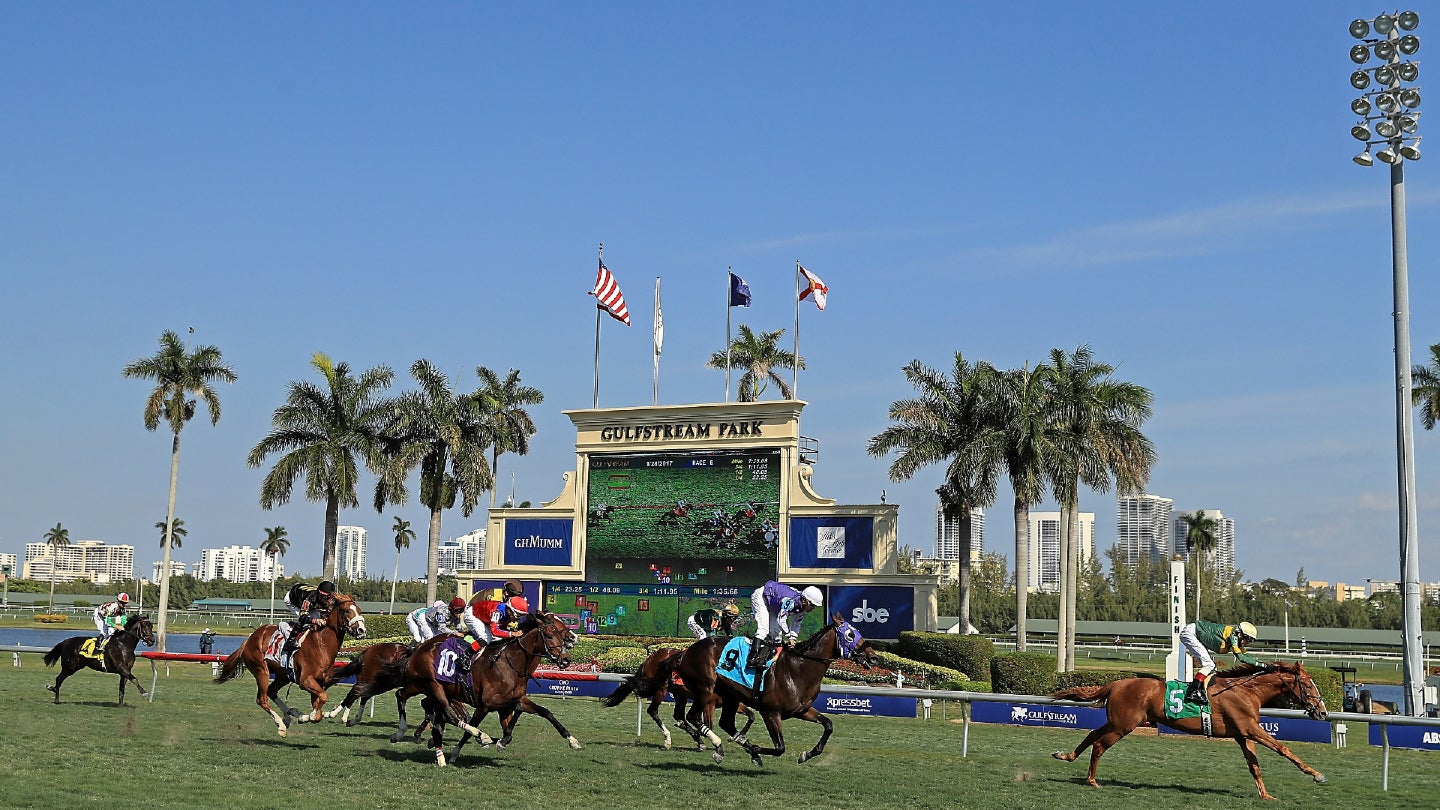 The 2023 edition of the US' Pegasus World Cup Invitational Stakes thoroughbred horse race will be broadcast across over 135 territories.
The figure represents an increase from the 120+ territories of the 2022 race, with HBA Media, the independent horse racing rights agency that serves as distribution partner for the event, pointing to interest in the retiring legendary Italian jockey Frankie Dettori as being a factor for a number of new deals.
Dettori, 52, who has raced for more than 30 years and is one of the most successful jockeys of all time, announced at the end of 2022 that he would retire at the end of the 2023 flat season.
The 2023 Pegasus World Cup, which will be run at Gulfstream Park in Hallandale Beach, Florida, on Saturday (January 28), will be the first race of his final season and his last appearance in the race.
The three new deals secured will see betting company Entain stream the race in Australia, digital television's Virgin Media show it in Ireland, and satellite-based television provider Global Eagle offer the race to its cruise ship clients.
Among the other major broadcasters for the event are streaming service Viaplay (eight territories in Scandinavia and Europe), international sports network ESPN (50 territories), and Sony Pictures Networks (India and the subcontinent).
Others include WeDoTV (Germany, Austria, and Switzerland), Sky Sports Racing (UK and Ireland), Polsat (Poland), SilkNet (Georgia), Setanta (Central and Eastern Europe), SuperSport (Africa), SportsMax (Caribbean), Racing.com (Australia), and Wasu.tv (China).
US commercial broadcaster NBC will produce the feed, while news agency Reuters will provide content to outlets around the world.
The eight-race Pegasus Day has a combined prize purse of $5.3 million, with the Pegasus World Cup now worth $3 million.
The race debuted in 2017 and today is characterized by HBA Media as "the USA's premier entertainment and horseracing event."
Frank Sale, managing director of HBA Media, said: "We are pleased to have landed new broadcast agreements for the seventh running of the Pegasus World Cup. It is a pleasure to work with the terrific team at 1/st and we are delighted to have ensured that Miami's most fashionable race day continues to grow."
Gregg Colvin, chief executive of 1/st Content, part of the Stronach Group that owns Gulfstream Park, added: "We are excited to be working with HBA Media to bring the Pegasus World Cup to an expanded global audience. The interest in the Pegasus World Cup and the influence it has on the international racing calendar reflects 1/st's commitment to excellence and innovation as we work to redefine the experience of our sport."
Image: Mike Ehrmann/Getty Images