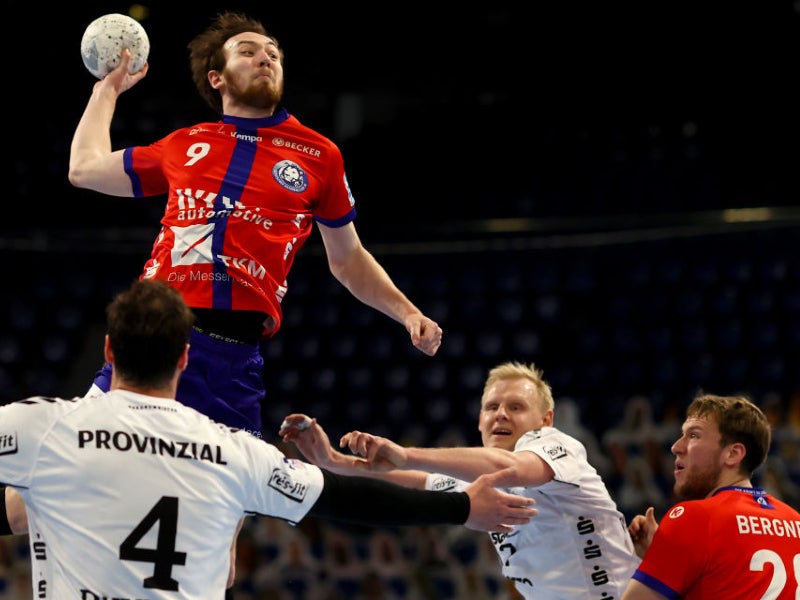 The board of German handball's top-tier Bundesliga has confirmed that it is close to agreeing a broadcast deal with S-Nation Media, the new streaming platform launched by publishing giant Axel Springer and Christian Seifert, former chief executive of the German Football League (DFL).
The planned deal, announced today (July 12), will take effect from the 2023-24 campaign and will run for six seasons until the end of 2028-29. It will see S-Nation Media broadcast all games from both the top-tier Handball Bundesliga (HBL) and the second-tier 2. HBL.
The HBL has said that negotiations still need to be concluded but that the contract is expected to be finalized in the "near future."
Separately, production partners and technology partners will need to be brought in to deliver the league's vision of a "cloud-based content desk" that will make distributing video content – in particular to social media – quick and easy.
Last week (July 6), the HBL confirmed it was in talks with S-Nation Media having been unable to agree a renewal with its existing domestic rightsholder Sky Deutschland, the pay-TV heavyweight.
With those discussions having progressed, the HBL is set to become the fourth German professional sports league to call S-Nation Media its broadcast home after the Tischtennis Bundesliga (table tennis), the Volleyball Bundesliga, and the Basketball Bundesliga.
The platform has said it is in media rights negotiations with other sports leagues too.
Separately last week, it announced that Andreas Heyden, a colleague of Seifert during his time at the DFL, had been appointed as its new chief executive.
Seifert, who is the managing partner of S Nation Media as well as its founder, said: "We are extremely gratified by the great trust the partner leagues are placing in us. Long-term agreements with four professional leagues are an excellent springboard for our goal of offering attractive sports other than football a bigger stage and broader media reach than ever before. We want to take these sports – together with their leagues, clubs, and fans – to the next level."