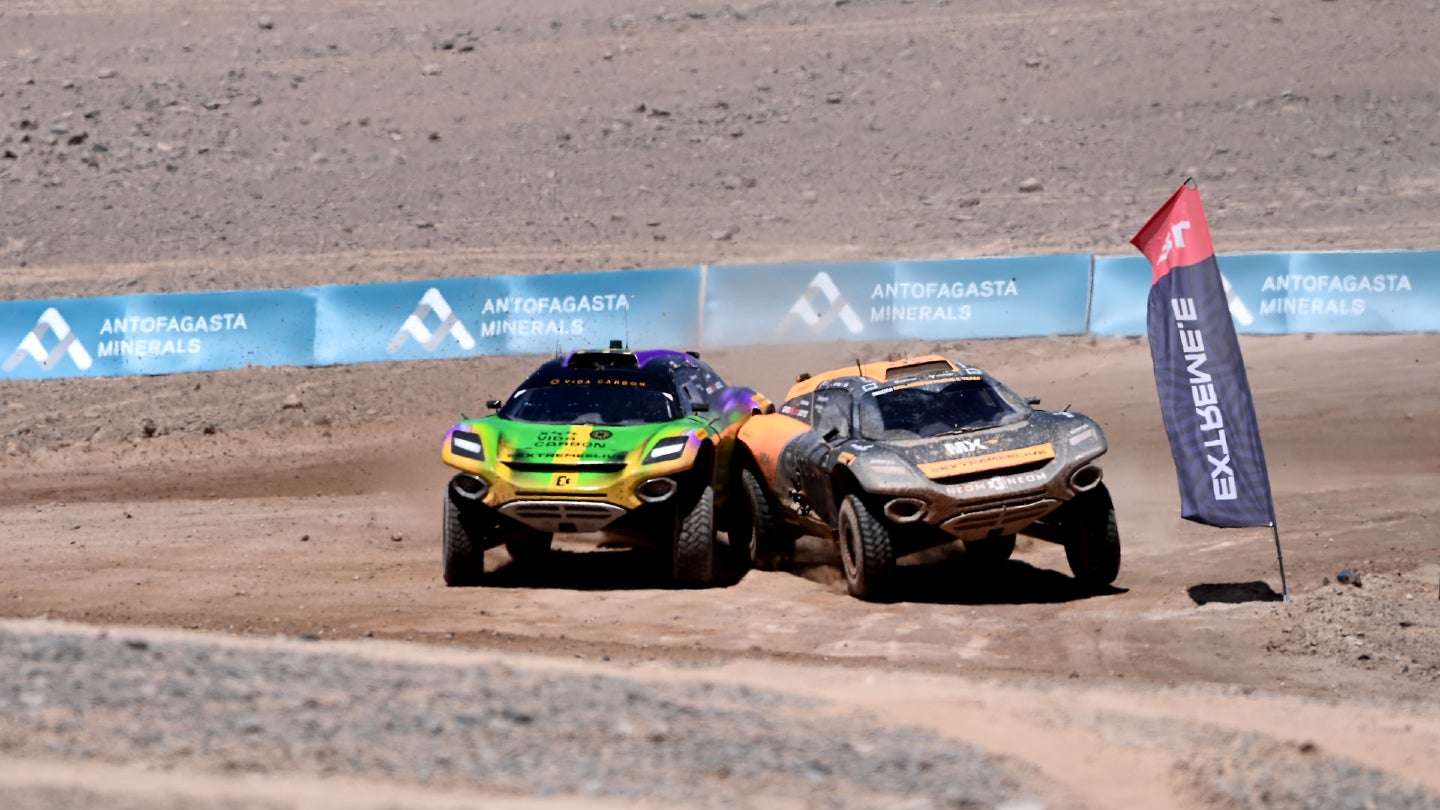 Fox Sports, the division of the Fox Corporation media and entertainment giant, has agreed a broadcast rights renewal in the US, Canada, and the Caribbean with the Extreme E all-electric SUV motor racing series.
The deal, announced today (January 5), will see Extreme E continue to be shown live in those markets across the FS1, FS2, and Fox Sports Racing linear channels and on Fox Sports' digital platforms until the end of the 2024 season.
Fox Sports has shown the series in the US, Canada, and the Caribbean since its inaugural season in 2021, as well as across southeast Asia and in Australia.
The new deal covers both the 2023 and 2024 seasons. The original deal was for three years also covering 2023, but Extreme E has told GlobalData Sport that the terms of the deal have been updated as part of the renewal.
The 2023 season, the series' third, begins in Saudi Arabia on March 11 and 12.
In December, it was announced that the experienced motorsport executive David Gillett had been appointed as the head of media rights at Extreme E.
Frank Wilson, vice president for production at Fox Sports, said: "It's great to extend our relationship with Extreme E.
"An innovative series with an impactful mission, Extreme E delivers not only competitive racing across a wide variety of courses, but also drives conversation across broader topics impacting communities around the world."
Ali Russell, chief marketing officer at Extreme E, added: "We're proud and delighted to announce the extension of this broadcasting agreement between Fox Sports and Extreme E for 2023 and 2024.
"The deal signifies a major commitment by a sports broadcasting powerhouse, further underlining the ever-increasing popularity of our championship's thrilling on-track spectacle as well as the human stories behind the racing.
"The extension ensures that millions of viewers across North America and the Caribbean will receive the in coverage of Extreme E as we move into our third season and beyond."