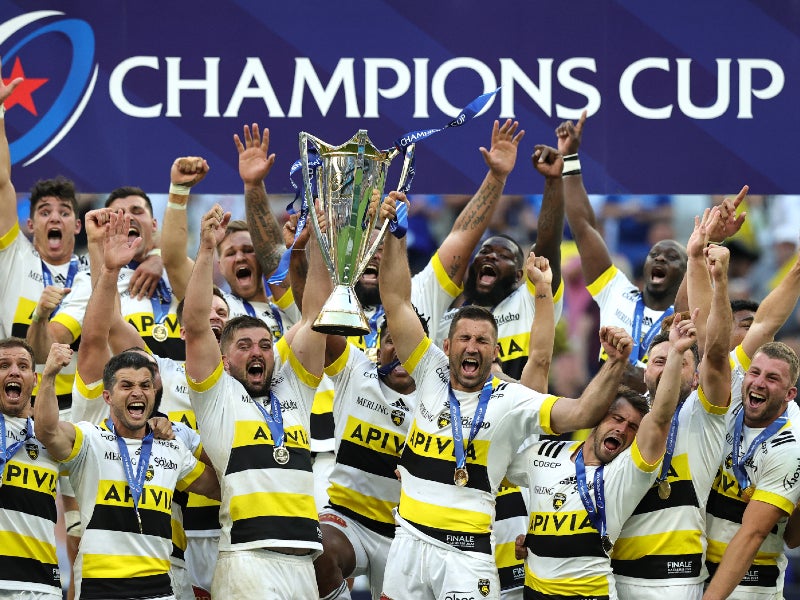 FloSports, the US-based over-the-top sports subscription service, has been named the exclusive broadcaster in the US of tournaments run by the European Professional Club Rugby (EPCR) continental governing body for rugby union.
Under the deal, announced today (August 31), FloSports will broadcast the European Rugby Champions Cup top-tier continental competition and the Challenge Cup competition contested by amateur, semi-professional, and professional clubs from England, France, Ireland, Scotland, and Wales.
Matches from the group stages of the competitions through to the finals will be shown.
In addition, "key fixtures" from the United Rugby Championship (URC) Europe-based professional clubs league and France's premier Top 14 league have been bundled as part of the deal and will be streamed on the FloSports platform.
In total, the agreement covers nearly 450 matches and over 600 hours of competition.
It comes at a significant moment for rugby union in the US, with the country having recently been awarded hosting rights for the men's edition of the Rugby World Cup premier international teams tournament in 2031 and the women's edition in 2033.
North American rugby union competition Major League Rugby, meanwhile, saw "significant growth" during the 2022 season, its fifth.
EPCR says it will soon be announcing further broadcast partnerships for its core territories of the UK, France, Ireland, and South Africa.
Dominic McKay, chairman of EPCR, said: "The Heineken Champions Cup is the pinnacle of international club rugby and we are delighted to enhance the global reach of our flagship competition, as well as the EPCR Challenge Cup, through this exciting partnership with FloSports alongside two of our leagues – the URC and the Top 14."
"The US market is a key strategic priority for EPCR as we build the audiences and awareness of our world-class competitions in new territories. With the Heineken Champions Cup, EPCR Challenge Cup, URC, and Top 14 available from this season at the home of US rugby, more fans than ever will be able to watch the very best of the international club game.
"This is our first foray into collaborating on international media rights deals with our leagues, so we are proud to make this piece of history in conjunction with FloSports."
Ryan Fenton, director for global rights acquisition at FloSports, added: "We are thrilled to be working alongside these three world-class rugby properties to create a historic sports alliance with a mission of supporting the overall growth of rugby in the US.
"The partnerships with EPCR, the URC, and the Top 14 fit perfectly into our vision to elevate rugby in the US through ongoing investments in media rights which delivers unparalleled live programming and creates compelling news and analysis while building an essential destination for fans of the sport."