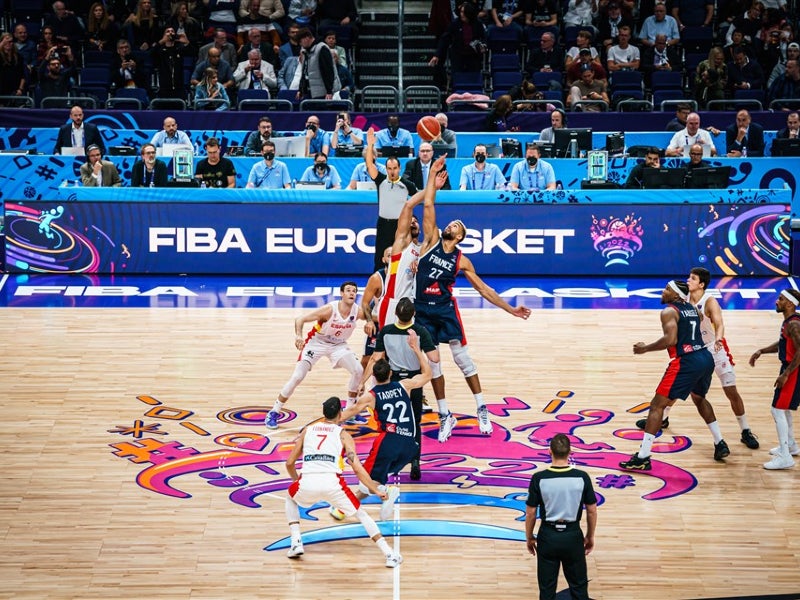 The 2022 edition of the FIBA EuroBasket continental national teams basketball tournament has been described by global governing body FIBA as "an unprecedented success on and off the court."
The tournament, which ran from September 1 to 18 in the Czech Republic, Georgia, Germany, and Italy, attracted a total attendance of 651,000 spectators across 76 games in five different venues, which FIBA said is almost double the total figure from the previous edition in 2017.
Cologne set a new record attendance for group stage host, with 236,515 spectators having attended games there, averaging 15,768 per game.
As previously reported, an average audience of 5.7 million and peak of 8.5 million in Spain watched the country's 88-76 triumph over France in the final, while it's now been revealed that a further average of 2.3 million and peak of 3 million watched on commercial broadcaster M6 in France.
A domestic audience of 4 million tuned in to see Germany's semi-final against eventual winners Spain.
Both semi-finals, the third-place game, and the final were shown free-to-air in the four countries that contested them.
There have also been reports of strong viewership in the markets of other competing countries, notably in "traditional powerhouses such as Greece, Slovenia and Lithuania, but also in newer basketball markets such as Finland."
Online, the tournament's official website attracted a total of 21.5 million page views, while it also generated 4.2 billion impressions on social media and 971 million video views.
FIBA says that half of the 140 million engagements came from its own content.
EuroBasket 2022 was the third edition to be co-hosted by four countries.
It was announced towards the end of the tournament that the format would again be used in 2025, with Poland added as a host alongside the previously confirmed Cyprus, Finland, and Latvia.
Kamil Novak, executive director for Europe at FIBA, said: "With FIBA EuroBasket 2022 now concluded, I think we can unequivocally say that it was the best in many different regards."
"The 2022 edition will go down in the books as the strongest one to date with the top European stars answering the call for their national teams. The unprecedented digital engagement from fans and the popularity of the event on TV confirms its continuous growth in stature in Europe and beyond, with attendance numbers for the event also very powerful."