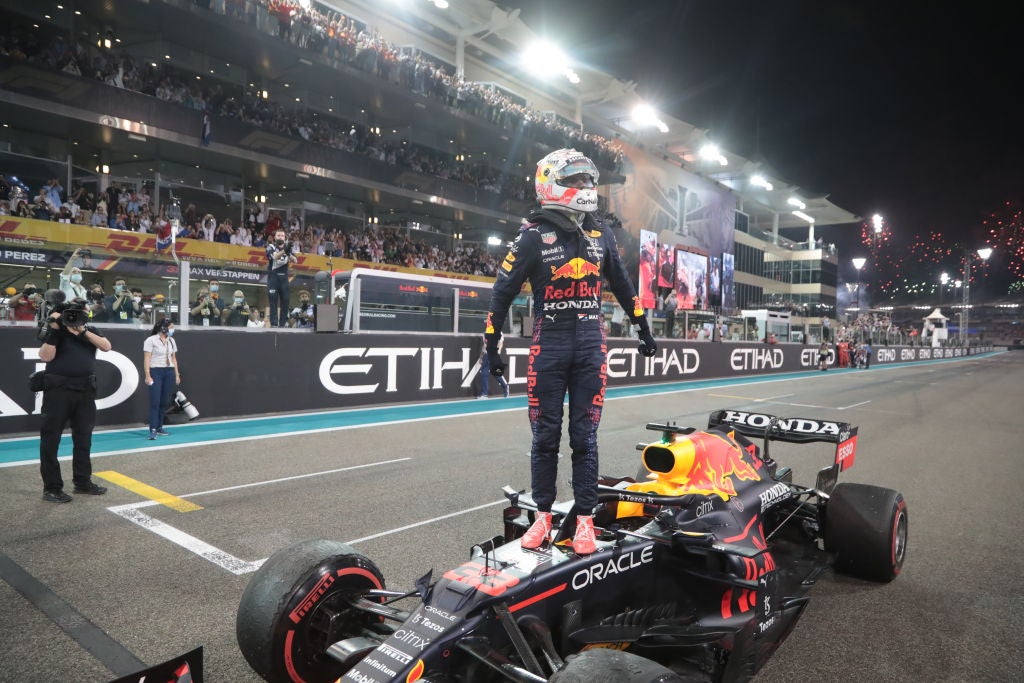 Formula 1 (F1), the prestigious motor racing series, saw strong growth in its numbers across multiple media channels during its record 22-race 2021 season, including securing a 4% year-on-year increase in its cumulative TV audience to 1.55 billion.
There were major year-on-year cumulative gains in a number of significant markets, including the Netherlands (81%, no doubt fuelled by interest in part-Dutch world champion Max Verstappen), the US (58%), France (48%), Italy (40%), and the UK (39%), figures released by F1 today reveal.
The most viewed race was, unsurprisingly, the controversial season finale in Abu Dhabi, which drew 108.7 million viewers around the world – a rise of 29% from the same race in 2020 (which also ended that season).
That will have been in no small part due to it having been the title decider, with Red Bull's Verstappen and Mercedes' Lewis Hamilton going into the race on equal points – only the second time that this has been the case for two F1 title contenders and the first since 1974.
Verstappen won that race and clinched the title ahead of Hamilton through a final-lap overtake after a late safety car had bunched up the pack, with, contentiously, only the lapped cars between Verstappen and Hamilton being allowed to unlap themselves before the restart rather than all of the unlapped cars as is usually the case.
That race, an inquiry into which is still ongoing, drew huge audiences in the Netherlands and the UK, the two drivers' respective countries.
There were also big global audiences for the season opener in Bahrain (84.5 million) and the three Sprint events at Silverstone (79.5 million), Monza (80.4 million), and Sao Paulo (82.1 million), a format newly introduced in 2021.
The average global audience per race was 70.3 million across all markets and 60.3 million in those where like-for-like broadcasting arrangements remained in place from 2020. That represented a 13% year-on-year increase and the best figure since 2013.
The number of unique viewers for the season, individuals that tune in for at least one race, was 445 million, up 3% from 2020.
China led the way for unique viewers with 70.8 million (up 13% year-on-year), while the biggest year-on-year increases were seen in Spain (272%), Russia (129%), and the key expansion market of the US (53%).
Online, F1 grew its following on social media platforms by 40% to 49.1 million, total video views by 50% to 7 billion, and total engagement up 74% to 1.5 billion.
Notably, there was very strong digital growth in China with follower numbers on the Weibo, WeChat, Toutiao, and Douyin platforms up 39% to 2.7 million.
The figures, says F1, made it "the fastest-growing major sports league on the planet in terms of follower growth in 2021", with its digital share of total minutes consumed across broadcast and digital among other sporting properties having grown from 10% in 2020 to 16% in 2021.
A total of 2.69 million spectators attended F1 events in 2021, meanwhile, which remains well below pre-Covid levels of 4.16 million but was a significant improvement from 2020 when many races had spectator restrictions or bans. Therefore, the total is regarded as "still a very strong attendance figure."
The series also says it expects spectator demand to return to normal levels once the pandemic subsides.
The highest attended race weekends all saw increases from 2019, when full capacities were last allowed. These were in the US (400,000 up from 268,000 in 2019), Mexico (371,000 up from 348,000) and Great Britain (356,000 up from 351,000).
Stefano Domenicali, president and chief executive of F1, said: "The 2021 season was something very special. We had a championship battle that went to the last race with huge excitement throughout the whole championship. We began to welcome back our fans who are the heart and soul of our sport, and, although we were limited in our capacities due to Covid, it was fantastic to see 2.69 million fans in the grandstands around the world.
"We have also seen some very strong figures across broadcast and our digital platforms, showing once again the momentum, excitement and interest that is all around Formula 1. We are looking forward to our record-breaking 23 race season this year, with new cars, new regulations, and a new challenge for all the teams and drivers. I know all of our fans can't wait to get the season started."
Earlier this week it was announced that the fourth season of the popular Formula 1: Drive to Survive docuseries, a collaboration between the F1 and Netflix, is to debut on the streaming platform on March 11.
Drive to Survive – which in season four will document the 2021 campaign – has been credited by Domenicali with driving significant fresh interest in F1 – especially from a younger demographic – since its first season aired in 2019.
For Liberty Media, the US-based owner of F1 that acquired the series in 2017, these viewing figures will be seen as a vindication of its efforts to grow the sport around the world.
F1 begins its 23-race 2022 season on March 18 in Bahrain.
Meanwhile, it has also been announced that the F1 Esports Series, which was launched in 2019, broke viewership and engagement records during 2021.
The series generated over 23 million views across digital platforms throughout the year, a 103% increase from 2020 when it achieved a total of 11.4 million views.
The series' flagship Pro Championship generated the most views with 13.8 million, up 47% from 2020.
The cumulative TV audience for the Pro Championship and the Preview Show was an estimated 858,000, up from 269,000 in 2020.
Ben Pincus, director of commercial partnerships at F1, said: "It is fantastic to see the F1 Esports Series presented by Aramco break records across the board once again, crowning a brilliant year of action throughout our virtual racing. Not only are we seeing competition at the highest level, but thanks to the increased content output across our social channels, our strong community of fans has never been more engaged."
John Clarke, chief executive at series operator Gfinity, added: "The significant increase in viewership of the F1 Esports Series presented by Aramco is due to a growing passion for virtual racing and the appeal of all things Formula 1 amongst young gamers. The drivers are at the peak of their powers and the racing is competitive and exciting, and they are becoming true social media personalities. This is great news for the future of F1 Esports."