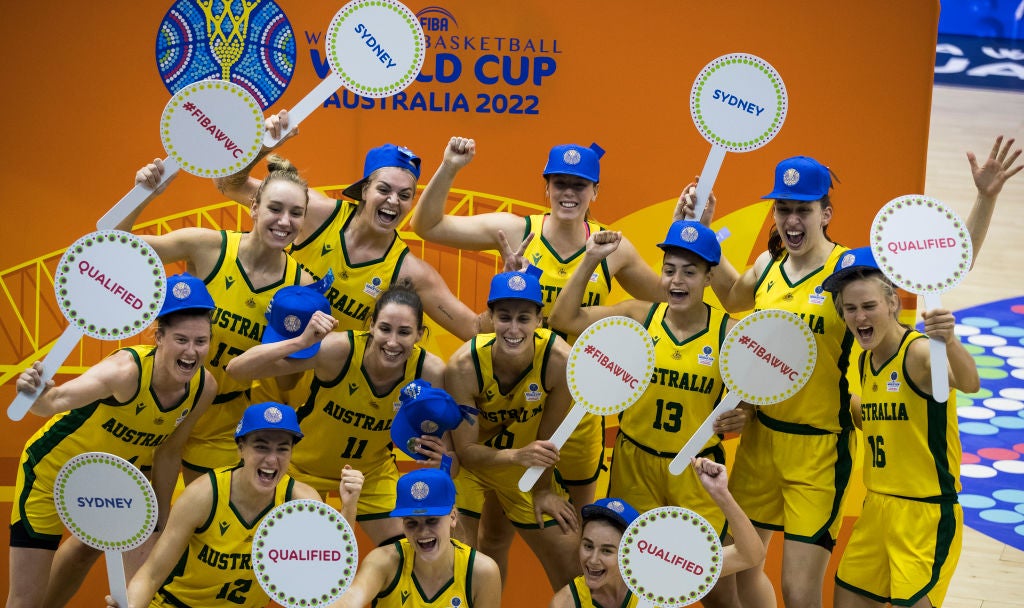 ESPN, the heavyweight international sports broadcaster, has agreed a four-year deal with FIBA to exclusively show in Australia the governing body's basketball World Cups and other international matches.
The agreement, announced today (May 31), will see ESPN broadcast all 38 matches of the upcoming FIBA Women's Basketball World Cup 2022, which runs from September 22 to October 1 in the Australian city of Sydney.
Coverage will include all matches of the Australia women's national basketball team, whose World Cup campaign begins against France on the opening day of the tournament.
ESPN will follow the Women's World Cup with coverage of the men's 2023 World Cup, which is being jointly hosted by the Philippines, Japan, and Indonesia between August 25 and September 10 next year.
Included in the deal is the ongoing qualifying for the 2023 World Cup, with 80 teams currently competing in the four regions of Africa, the Americas, Asia/Oceania, and Europe.
The Australia men's national team currently sits first in their qualifying group with upcoming matches against China and Japan.
In addition, ESPN will show FIBA's Continental Cups – EuroBasket, the AmeriCup, the Asia Cup, and AfroBasket.
The deal adds to ESPN's existing coverage of basketball in Australia, which includes the domestic top-tier National Basketball League following an extension last year.
The broadcaster also has rights to North America's prestigious NBA and WNBA leagues.
FIBA, meanwhile, announced over the weekend that it has agreed broadcast deals in Japan for the 2023 World Cup and World Cup qualifiers with free-to-air broadcasters TV Asahi and Nippon TV.
It recently appointed international sports and entertainment company IMG as the global master licensee of its flagship Basketball World Cup in 2023.
The 2023 tournament will also be the first major FIBA event to feature on the governing body's new over-the-top streaming platform for broadcasting national team matches.
Kylie Watson-Wheeler, senior vice president and managing director of The Walt Disney Company in Australia and New Zealand and head of ESPN/National Geographic in Asia-Pacific, said: "We're thrilled to be adding the Australian Opals and Boomers games to our comprehensive basketball lineup, which already includes the NBA, NBL, WNBA, and NCAA.
"This broadcast partnership with FIBA further extends ESPN's leading position as 'The Home for Hoops'. It comes at an exciting time for local basketball fans, with the Boomers fresh from taking their first medal at the Tokyo Olympics and our iconic Australian Opals readying to compete in the Women's World Cup on home soil in September. It's terrific to see these incredible female athletes front and center for our ESPN viewers."