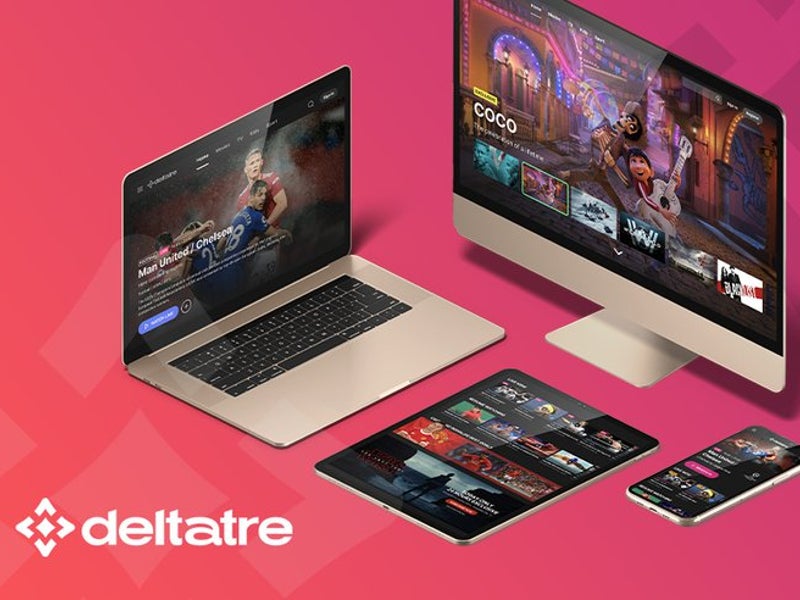 Sports media tech firm Deltatre has been hired to build the platform for the new sports streaming service Dyn Media.
The agreement will see Deltatre use a variety of its products to deliver the Dyn offering, which is due to launch in mid-2023.
Among those utilized will be its Forge publishing platform, Axis user experience platform, mtribes customer experience platform, and Diva video experience platform.
Plans for Dyn Media (or S Nation Media before a rebrand in October) were announced in February with the intention of it becoming a new hub for German sports content and with former German Football League managing director Christian Seifert at the helm.
The service will be available across all devices in Germany, Austria, and Switzerland and will provide access to live sports, highlights, and on-demand content.
Among the properties to which it has already secured rights are top-tier domestic leagues including the Handball Bundesliga, Basketball Bundesliga, Volleyball Bundesliga, Women's Volleyball Bundesliga, and Table Tennis Bundesliga.
Earlier in November, Dyn announced a deal with NEP Germany, an arm of the international broadcasting and media services group, to produce its coverage of handball and basketball for the next six seasons.
Deltatre, meanwhile, works with a host of major clients including the UK public service broadcaster the BBC, international sports streaming service DAZN, soccer governing bodies FIFA and UEFA, English soccer's Premier League, North America's Major League Baseball, and American football's NFL, among others.
It was acquired by US private equity firm Bain Capital and Italian asset management company Nextalia SGR earlier this year.
Andreas Heyden, chief executive at Dyn Media, said: "With the goal of creating the most fan-centric over-the-top offering, we have chosen Deltatre as our partner for the technical provision in an intensive selection process. We value Deltatre's unparalleled experience in live and on-demand content offerings as well as in video processing, apps, and fan interaction and look forward to working with the team."
Gilles Mas, president of video experiences at Deltatre, said: "Dyn Media will be the go-to streaming service for millions of fans across some of Germany's most popular sports, so we're delighted Deltatre has been selected to build an end-to-end over-the-top platform with fan interaction at its heart.
"We've built up unmatched experience working with some of the biggest names from across the over-the-top landscape, and our collaboration with Dyn Media underlines our reputation as the go-to partner for broadcasters and rightsholders."