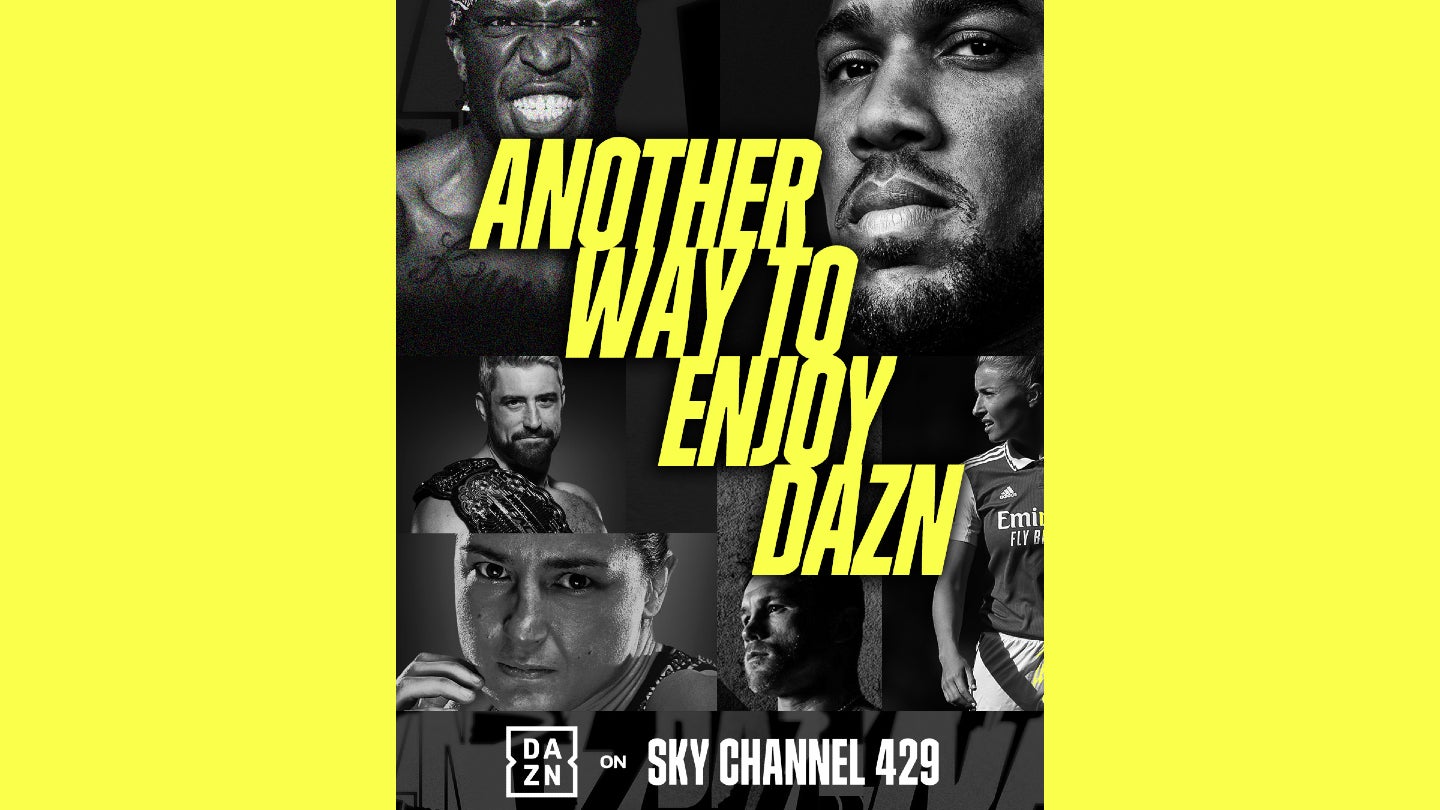 International sports streaming platform DAZN is to launch a linear channel on the Sky pay-TV service in the UK and Ireland.
DAZN 1 HD will go live on Sky channel 429 next Thursday (March 23) and will broadcast both live and catch-up content 24/7.
To view the channel, users must be signed up for it separately to Sky at a cost of £99 per year or £9.99 a month. This provides access to the new channel, as well as the entire DAZN service online or via its various apps.
Up to 50 live boxing fights a year will be shown on DAZN HD 1, along with Misfits Boxing and the DAZN Boxing Show.
Programming will also include the UEFA Women's Champions League continental club soccer competition and the Spanish women's Primera División Femenina top tier.
In addition, there will be mixed martial arts (MMA) content including MMA Bushido, MMA Naciones, Oktagon MMA, King of Kings, Brave Combat Federation, and Muay Thai For Life, as well as All Elite Wrestling, Impact Wrestling, and Prime Time Wrestling.
Elsewhere, there will be the likes of Streetleague Skateboarding, esports, and extreme sports with Red Bull TV.
The launch of DAZN 1 HD has been scheduled ahead of the next fight of British heavyweight boxer Anthony Joshua, which takes place on April 1 against Jermaine Franklin of the US.
It follows the launch of a free ad-supported channel in Germany and another for women's sports in Germany and Austria.
Shay Segev, chief executive of DAZN Group, said: "Getting DAZN widely distributed is a priority for us as it delivers our great and growing array of content to more and more fans. We have ambitious, long-term, and strategic plans for the UK market. The more people get to know DAZN and what we offer, not just in terms of rights but the full range of digital, interactive, and sports entertainment we are developing, the better.
"This launch is great news for sports fans. DAZN 1 HD will optimize exposure for the upcoming Anthony Joshua fight, ensuring it is his most hotly anticipated and accessible bout in over a decade."