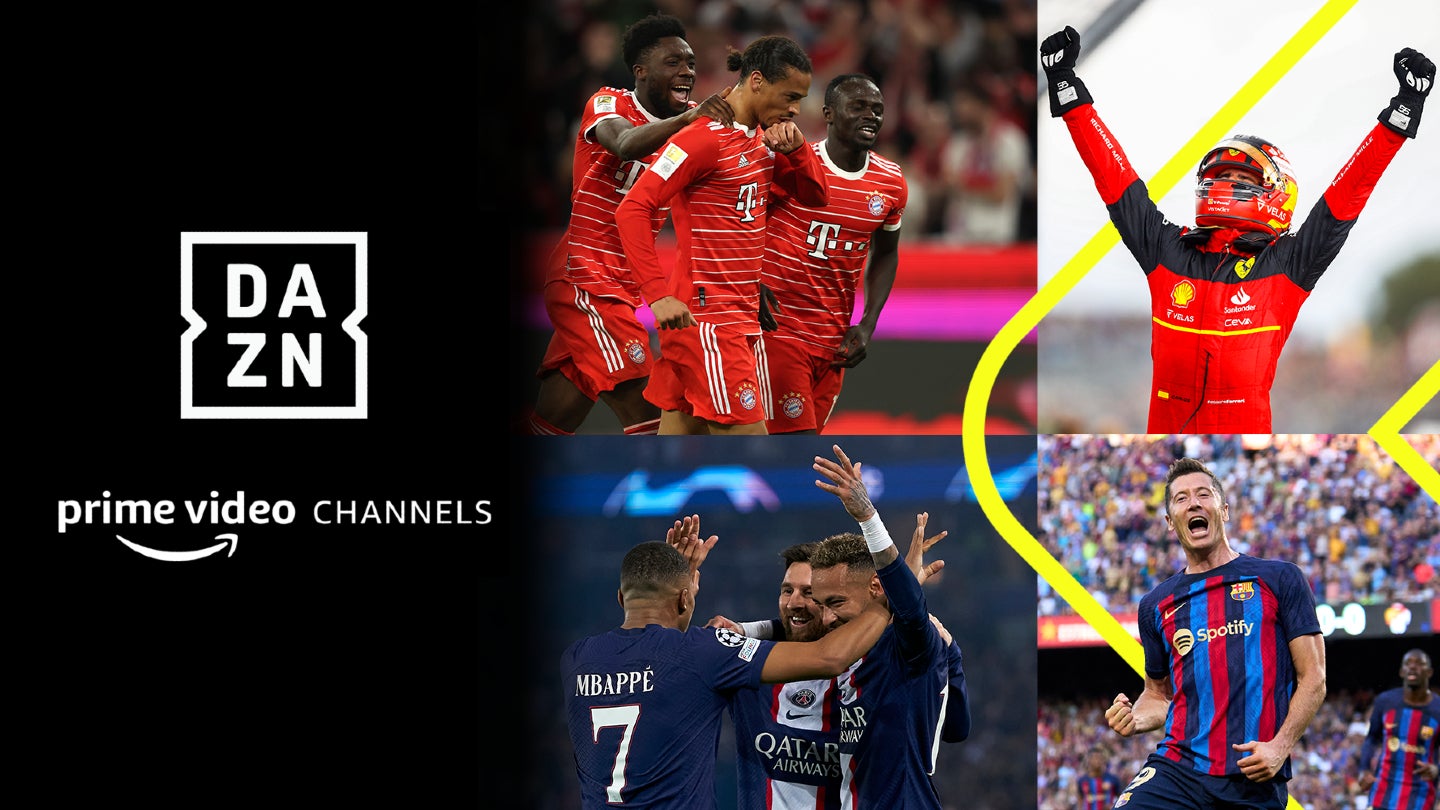 International sports streaming platform DAZN is to be made available via Amazon's Prime Video streaming service through a distribution deal with the tech giant.
The partnership, announced today (January 19), will see DAZN offered as a Prime Video Channel – channels that can be added to an existing Prime Video membership for an additional fee.
The first channels go live today in Spain and Germany, with Japan to follow and the rollout continuing throughout 2023.
DAZN has a growing presence in sports broadcasting with rights in various markets to the likes of soccer's Bundesliga (Germany), Premier League (England), J.League (Japan), LaLiga and Liga F (Spain), Serie A (Italy), men's and women's UEFA Champion's League continental competitions (Europe).
It also has rights to Formula 1 motor racing, MotoGP motorcycling, NBA basketball, and the UFC mixed martial arts promotion.
Earlier this month, DAZN published its annual report in which it said it is now the highest-grossing sports app and "the largest European sports rightsholder."
Other Prime Video Channels include HBO Max, Discovery+, Paramount+ Lionsgate+, and Showtime.
Jay Marine, global head of sports at Prime Video, said: "This new partnership with DAZN is an exciting step forward for Prime Video's global sports offering, and gives our customers more choice of the best live and on-demand sports, all in one place."
Shay Segev, chief executive of DAZN, added: "This is great news for sports fans around the world with even more ways to access DAZN's broad selection of premium sports content. We are excited to create a long-term global partnership with Prime Video as we continue to innovate in digital sports experiences for customers."