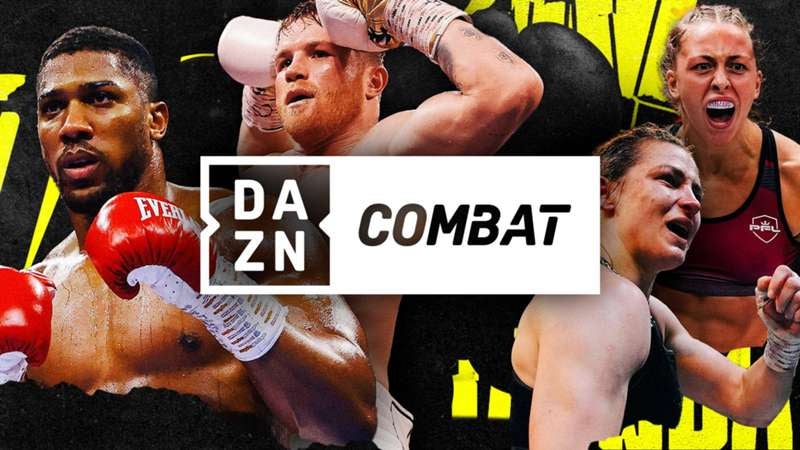 International sports streaming service DAZN has launched two new free ad-supported streaming TV (FAST) channels that will be available around the world.
DAZN Combat is focused on boxing and mixed martial arts (MMA), broadcasting live events, highlights, archive fights, and documentaries. Among DAZN's portfolio of combat sports rights are Matchroom Boxing, Golden Boy, the Professional Fighters League, Ansgar Fighting League, Naciones MMA, Muay Thai for Life, Primetime Wrestling, KOK, MMA Bushido, and Dream Boxing.
DAZN Women's Football, meanwhile, will show live soccer matches from the likes of the UEFA Women's Champions League premier continental competition, and Spain's top-tier Liga F. In addition, it will show highlights, behind-the-scenes footage, documentaries, and archive content.
LG will carry the channels in Argentina, Brazil, Mexico, Norway, Sweden, Finland, Sweden, the Netherlands, France, and Australia, Samsung TV Plus has been carrying the DAZN Women's Football channel in Australia and New Zealand since April 26, and VIDAA will carry both channels in Australia, Brazil, and Mexico.
DAZN says other partners will be brought on board following the launch, with more territories to be reached.
The launch of the new FAST channels follows those of DAZN RISE in Germany and Austria, also dedicated to women's sport, and DAZN FAST+ in Germany, which features live sports among other content.
Veronica Diquattro, chief executive for global markets at DAZN, said: "DAZN is the home of women's football, boxing and fight sports globally. We are committed to increasing the global presence of these sports in markets across the world and the channels will help even more sports fans have greater access to top-tier sports rights across the globe.
"We already have an impressive rights portfolio of global rights properties in non-core markets and the global FAST channels highlight our commitment to provide frictionless, anytime, anywhere sports entertainment to passionate fans."