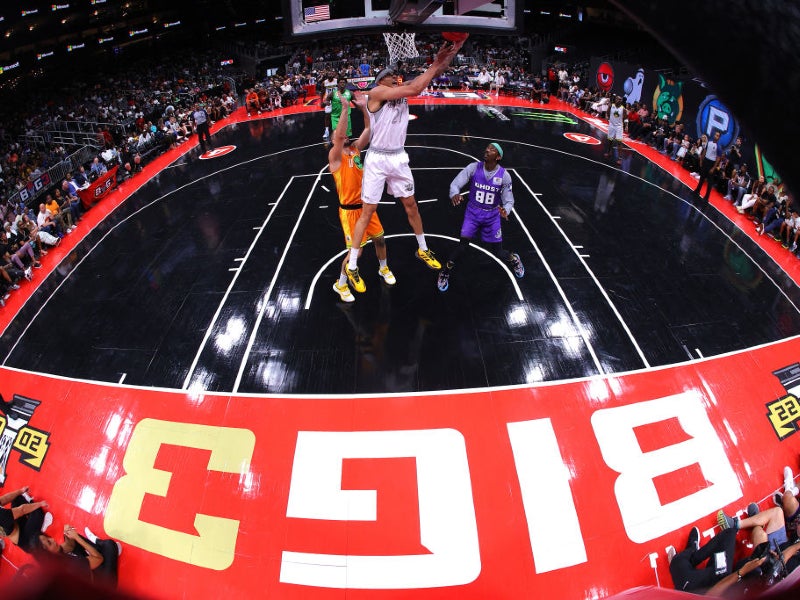 US national network CBS will again broadcast US professional three-on-three basketball league the Big3 next year.
Through a renewal announced yesterday (October 12), CBS will remain the league's primary broadcast partner for a fourth consecutive season in what will be the Big3's sixth season since its launch.
The network will air more than 20 hours of live weekend games during the 2023 season, which begins on June 18, concludes with the championship game on August 21, and includes a celebrity game on September 4.
The full broadcast schedule, destination cities, and venues for the new season are to be announced "in the coming weeks."
CBS first partnered with the Big3 in 2019 when it took over the rights from fellow US network Fox, which aired the first season and renewed for the second.
It took its broadcast partnership with the league into a third year last season (with the 2020 season having been canceled due to the coronavirus pandemic), which saw viewership rise by 14% year over year, and several games achieve record audiences. The season-ending championship game in August drew a peak audience of over 1 million.
During the 2022 season, the Big3 also introduced a new initiative based on non-fungible tokens to enable fans and investors to purchase ownership stakes in its teams.
Ice Cube, chief executive and co-founder of the Big3, said: "After the success of last season, it's cool to continue to blow this league up with CBS. CBS has been more than an amazing partner by showcasing to to three Big3 games every weekend on the number one network.
"They believe in the league and use their unprecedented reach to bring the Big3 to new heights on the worldwide stage of sports."
Dan Weinberg, executive vice president for Programming at CBS Sports, said: "Big3 is an exciting brand of basketball with an audience that continues to grow each year.
"We look forward to showcasing the Big3 across our platforms and build on the momentum the league has created over the past three seasons on CBS."
Image: Kevin C. Cox/Getty Images