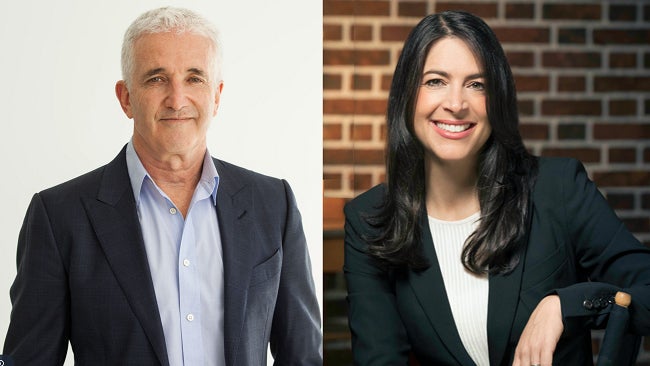 New Zealand Rugby Commercial (NZRC) has appointed Gina Brogi and Rob Fyfe as the final two members of its board of directors.
The appointments, announced today (January 18), complete a board formation process that began in February last year when the New Zealand Rugby (NZR) national governing body finalized a deal to sell a minority stake in its commercial business to US private equity firm Silver Lake.
That saw the creation of the new commercial arm for the rugby union body, in which Silver Lake agreed to invest NZD200 million (then $133.8 million) for a stake of up to 8.58%. NZRC was valued in total at NZD3.5 billion.
NZR and Silver Lake had been in discussions for over a year, with the New Zealand players continuously pushing back against the proposed partnership before agreeing to an improved offer.
Brogi and Fyfe join a nine-person board that also includes chairman Ian Narev (managing director and chief executive of New Zealand's Seek job site) and members Dame Patsy Reddy (NZR chair as of December), Bailey Mackey (NZR deputy chair), Mark Robinson (NZR chief executive), Richie McCaw (New Zealand Rugby Players' Association representative), and Silver Lake representatives Simon Patterson and Stephen Evans.
Brogi, a US-born New Zealander, currently holds directorships at fitness firm Less Mills International, streaming platform provider Shift72, and not-for-profit environmental protection organization Earth League International. She previously spent 20 years at film production giant 20th Century Fox, latterly as president of global distribution.
She said of her new role: "I am passionate about contributing to New Zealand-based businesses that can have an impact and punch above their weight on a global scale. I share the country's passion and pride for our remarkable teams and look forward to working with NZRC to expand our connection with fans worldwide and create sustainable growth."
Fyfe, meanwhile, was most notably chief executive of the Air New Zealand national carrier from 2005 to 2012. He is also a non-executive director of Air Canada, chairman of Michael Hill International, chairman of Fitout Solutions, chairman of Auckland Labour Hire, a director of Hammerforce Limited, and an advisor to Craggy Range Wines and Emma Lewisham skincare.
Fyfe commented: "My association with New Zealand Rugby stretches back to my time at Air New Zealand where we were a major sponsor supporting the game and players at both grassroots and the elite level.
"As a passionate New Zealander, I have a deep respect for the role that rugby has in shaping our sense of national identity in Aotearoa and the role of rugby, and sport in general, in bringing our communities together and developing our young New Zealanders."
Of the two appointments, Narev added: "We are delighted to have two such high-caliber people join our board, which is now complete. The board has a diverse range of experiences and skills, and a shared passion for New Zealand rugby, and the opportunities ahead, particularly the use of digital technologies and channels to engage and connect with fans around the world."