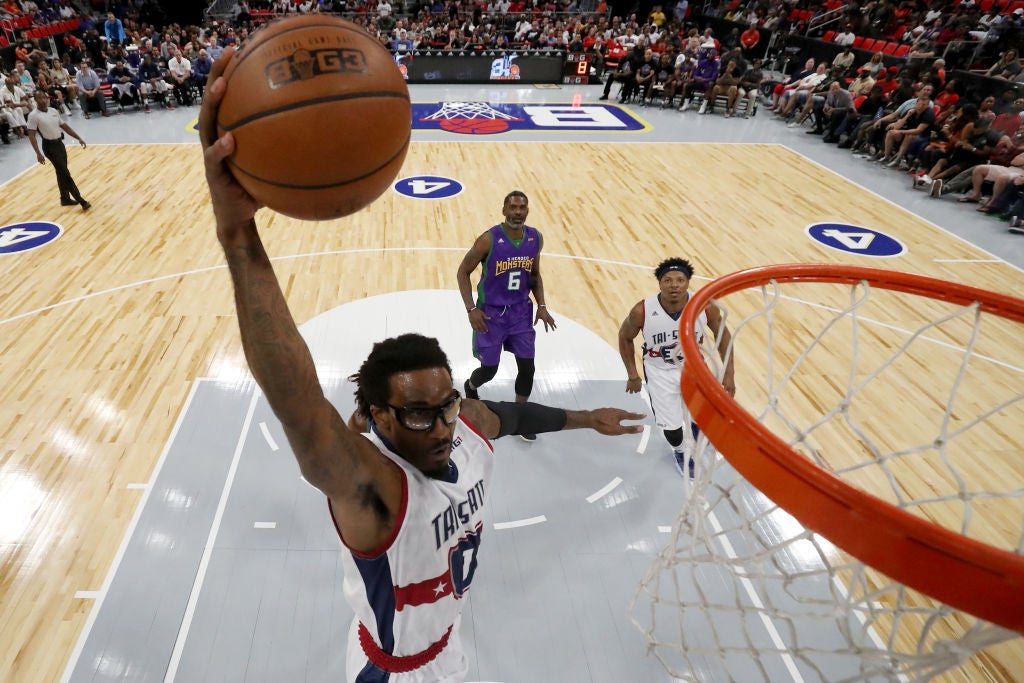 DAZN, the international sports streaming service, has agreed a global broadcast partnership with the Big3 for the fifth season of the US professional three-on-three basketball league.
Under the deal, announced today (June 14), DAZN will show the league in most of its 200+ territories around the world, with the exceptions of Bosnia and Herzegovina, Croatia, Montenegro, North Macedonia, Serbia, Slovenia, Turkey, Israel, Estonia, Lithuania, and Latvia.
It will show 54 hours of live games worldwide and 29 hours in the US, where there will also be games shown on the CBS national network, the Vyre Network streaming platform, and the Big3 YouTube channel.
The new season begins on June 18, and the games shown will include the playoffs, to be held in Tampa, Florida, on August 14, and the championship game on August 21.
In addition to showing the league's Fireball3 three-on-three variant action, the new partnership will see DAZN featured on courtside signage and in ads during games broadcast on CBS. In addition, it will produce original content and behind-the-scenes programming in collaboration with the Big3.
Tom Burrows, DAZN's executive vice president of rights, said: "We're thrilled to offer the fifth season of Big3 on DAZN as another exciting addition to an ever-growing portfolio of sports available globally on our platform. This is set to be a multifaceted partnership with an innovation-first league, and we look forward to collaborating and bringing all the Fireball3 action to DAZN subscribers around the world."
Chris Hannan, chief executive of the BIG3, added: "We couldn't be happier to have DAZN join our stellar lineup of broadcast partners for our fifth season. It's clear that the league is growing both internationally and here at home. Now our fans around the globe – particularly in Canada and across Europe – can have access to the whole summer of Fireball3 action."
The Vyre deal was announced last week (June 10) and during the fifth season will see the Black-owned platform provide 29 hours of live coverage across the US and 25 hours in international markets.
The partnership also includes the development of original content, behind-the-scenes access, rights to archive footage from the league's first four seasons, and on-court signage.
Vyre is available via apps on Apple TV, Roku, Amazon Fire Stick, Android, iPhone, and Samsung Smart TVs, as well as on the web.
Of that deal, Hannan said: "We are so excited to have Vyre join the Big3 family. We are thrilled to be partnering with a platform that offers a free-to-download and watch frictionless platform. With Vyre co-founders David and Lamar, we found a like-minded partner with a growing business that shares our vision for reaching diverse audiences."