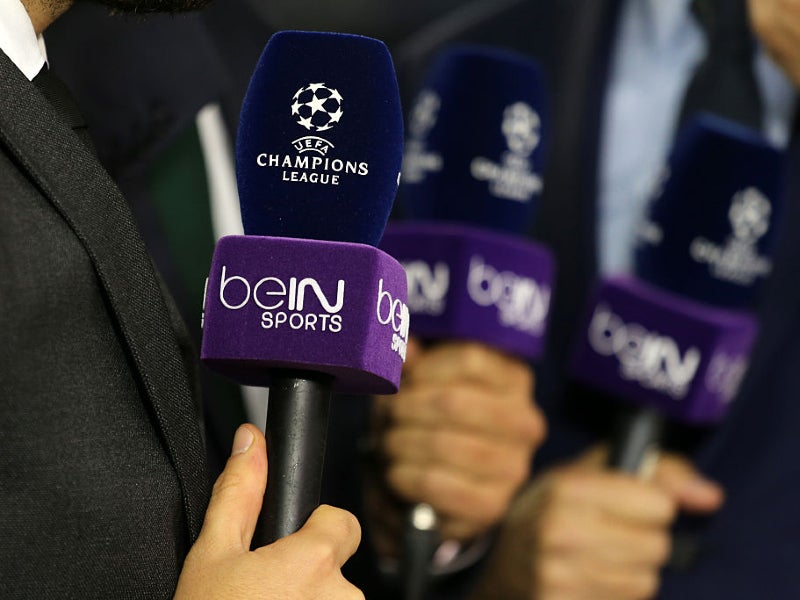 BeIN Sports France, the regional arm of the Qatar-based international pay-television broadcaster, announced yesterday (January 25) that it has received a court decision in its favor that forms part of the company's wider battle against online sport piracy.
The Paris Court of Justice handed down a decision on January 20 that will make it possible for websites airing pirated broadcasts to be blocked by French internet service providers (ISPs).
The decision grants Arcom, the French media regulator, the power to request that ISPs block such sites.
It will also be made more difficult, if not necessarily impossible, for internet users in France to access such blocked websites.
The decision was made in compliance with the country's new Article L. 333-10 of the Sports Code, introduced last year, which legislates against "the illicit retransmission of sports events and competitions".
BeIN Sports has been battling against online piracy for several years and on several fronts.
In March last year, damages worth €7 million ($8.3 million) were awarded to BeIN, RMC Sport, and Canal Plus by a court in court in Rennes, France, following a set of successful convictions for digital piracy.
Elsewhere, it faced years of IP theft from the Saudi pirate network beoutQ, which was widely viewed as having been harbored by the Saudi government, until a recent piracy crackdown in the country to grease the wheels of the Saudi-backed takeover of English soccer's Newcastle United.
Caroline Guenneteau, deputy general secretary of BeIN Media Group, said: "BeIN Sports welcomes the speed of the procedure and the diligence with which the blocking measures were put in place. This first-ever court decision is the culmination of years of work and fighting against piracy led by BeIN Media Group and BeIN Sports France, in order to protect the intellectual property of broadcasters and rightsholders, and to preserve the sports ecosystem.
"It is a concrete sign of the entry into force of the new legal mechanism aimed at simplifying and accelerating the blocking and inaccessibility of fraudulent sites and/or addresses broadcasting illegal content via streaming or IPTV.
"This major step in the history of the fight against piracy marks a symbolic turning point and gives a strong signal to all the players concerned. The objective from now on will be to determine, in consultation with all the stakeholders and Arcom, the modalities that will allow us to optimize, in the coming weeks, the timeframe for the application of blocking measures for identified sites and possible mirror sites."