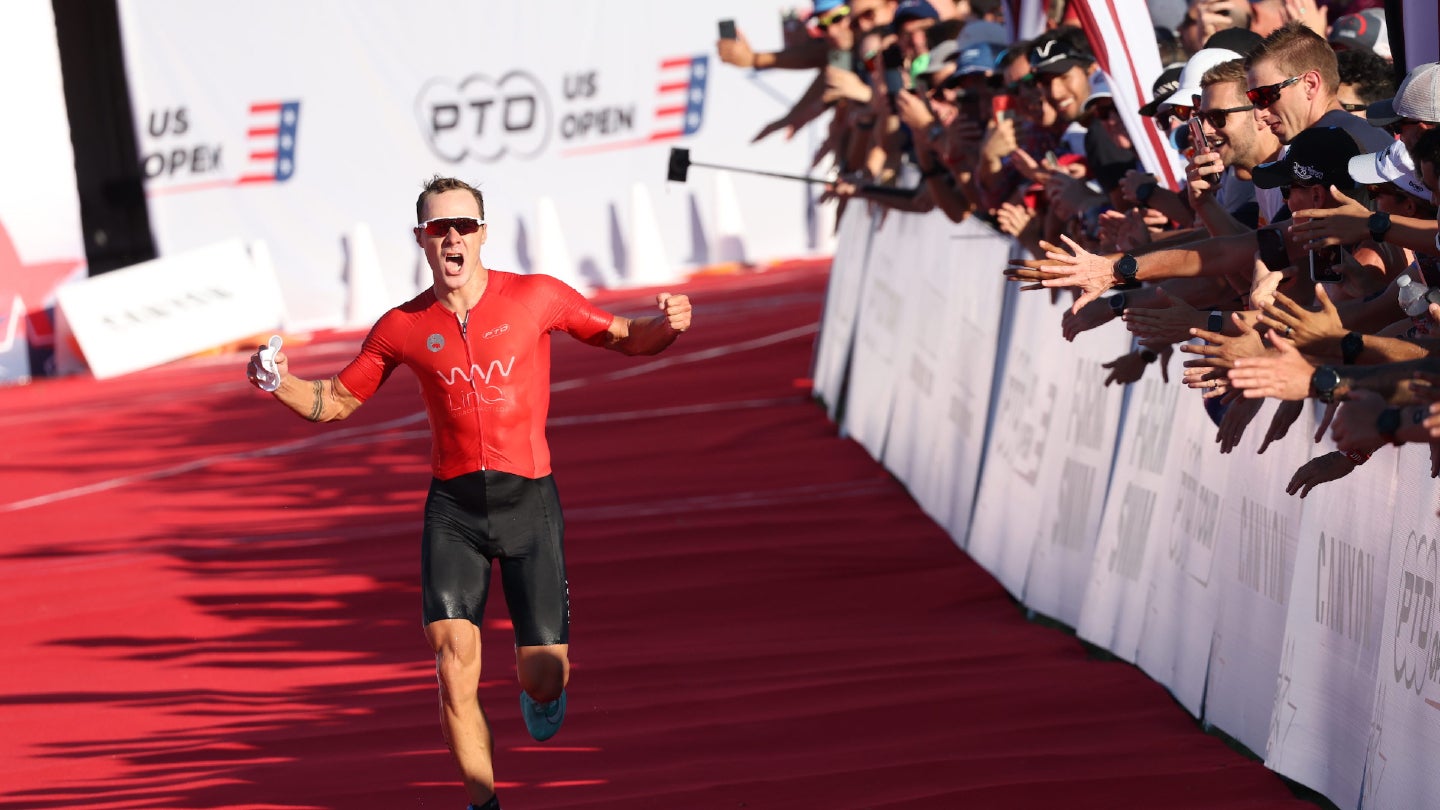 BeIN Sports, the flagship channel of international pay-television broadcaster BeIN Media Group, will again show coverage of triathlon's PTO Tour, the preeminent series run by the athlete-backed Professional Triathletes Organisation (PTO).
Through a non-exclusive deal announced today (April 4), BeIN will broadcast the 2023 edition of PTO Tour live in 36 countries across the Middle East and North Africa (MENA), Asia, and North America (the US and Canada).
In addition, it will air "a comprehensive package of non-live programming" to accompany the live coverage, including preview and highlights shows, individual athlete films, and nine episodes of the PTO's Beyond Human docuseries.
The second season of the PTO Tour begins with the European Open in Ibiza on May 6 before the US Open on August 4 and 5 and the Asian Open on August 19 and 20.
The renewal continues a relationship that began in 2021 when BeIN secured coverage rights in MENA, the US, and Canada to the PTO's inaugural Collins Cup teams event.
It subsequently secured rights last year in MENA, Asia-Pacific, the US, and Canada to the inaugural PTO Tour – incorporating the Collins Cup.
Richard Verow, chief sports officer and managing director of BeIN UK, said: "We are delighted to be partnering with PTO once again. Last year's competition was brilliantly received in all the markets we broadcast to, and we know our audiences will be thrilled to see the best in triathlon back on our channels."
Tim Godfrey, chief marketing officer at the PTO, added: "Extending our partnership with BeIN Sports is a testament to the success of our first PTO Tour season and the sport's potential. Whilst live coverage of all our races in 2023 is key, success for us is about the whole media package.
"So, the non-live content BeIN will also broadcast – spotlighting our amazing athletes and their stories – is a very important part of building engagement and driving tune-in during our race weeks, in order to give professional triathletes the global platform they deserve."
Speaking to GlobalData Sport recently, Godfrey outlined the success of the first edition of the PTO Tour, which included a global dedicated TV and streaming audience of 23.1 million.
The PTO recently also renewed across multiple territories in Southeast Asia with the pan-regional sports channel SPOTV.
BeIN, meanwhile, has also shown the Super League Triathlon professional series in various markets for the last two years and has previously shown European Triathlon Union and World Triathlon events.