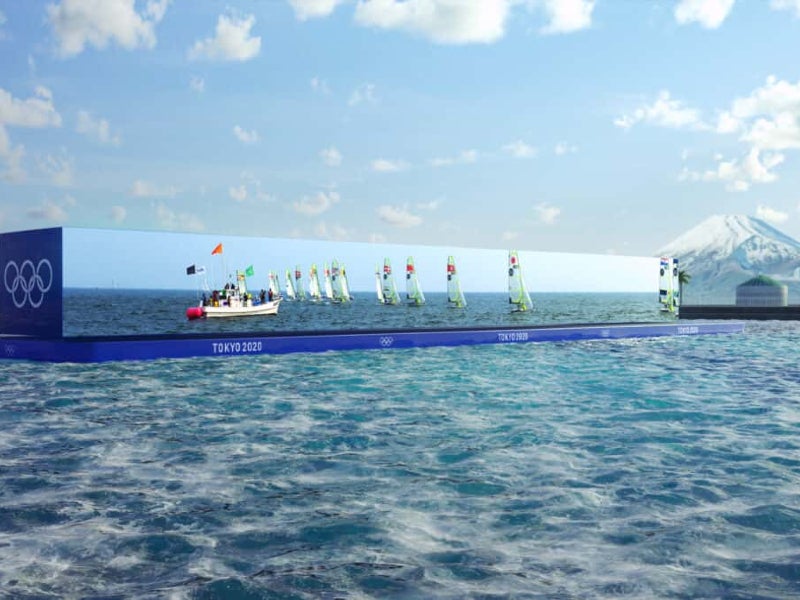 The organisers of the upcoming Tokyo Olympic Games have today unveiled 5G innovations at venues for three of the sports.
Fans at events in sailing, swimming and golf will be able to enjoy enhanced viewing experiences through technology provided by Olympics partners Intel Corporation, Nippon Telegraph and Telephone Corporation (NTT) and NTT Docomo.
The broadcasts of ultra high resolution videos and simultaneous multipoint videos and augmented reality experiences are being supported by NHK, the Japanese public broadcaster, and the Japan Commercial Broadcasters Association.
The Olympics run from 23 July to 8 August, and will be followed by the Paralympics from 24 August to 5 September. The games were postponed from last year because of the coronavirus pandemic.
For the Tokyo 2020 Olympic sailing events taking place at the Enoshima Yacht Harbour from 25 July to 4 August, 12K resolution video will be broadcast on a 50-metre screen floating on the water, enabling spectators to "experience the events as if watching from the VIP seats on a cruise ship, or even closer," according to the organisers.
A similar broadcast will be available simultaneously at the Big Sight in Tokyo, the location of the main press centre, for the benefit of the media.
Meanwhile, for swimming events at the Olympics between 25 and 27 July and at the Paralympics between 27 and 29 August spectators in specific seats at the Tokyo Aquatics Centre will be provided with wearable AR devices displaying display detailed race information transmitted swiftly via the ultra-fast 5G technology.
Finally, for the Olympic men's and women's golf events, spectators at the Kasumigaseki Country Club will, on 31 July and 1 August and on 6 and 7 August, be able to individually select and watch live videos of the action at multiple locations on rental devices provided at the site.
Meanwhile, Coupang, the South Korean e-commerce group, has withdrawn from negotiations to acquire streaming rights to the Olympics, it has been reported.
Last week, it was claimed that Coupang was concluding a deal with the so-called 'Korea Pool' of broadcasters, which control linear and streaming rights to the games, to offer events on its Coupang Play OTT service, which launched last December.
The agreement was reported to be worth around Won40 billion ($36 million).
However, Coupang has now pulled out of the talks, with the main issue being controversy over proposed exclusivity, according to the Pickool website.