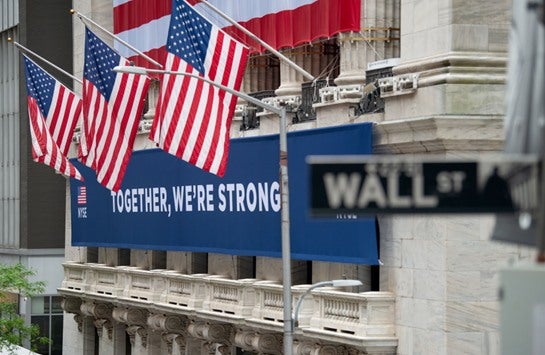 Priced out of their home market and with cash to burn, US professional investors are readying their assault on European soccer, and in particular England's Premier League. Jonathan Rest talks to a key advisor in the deal process.
The impact of the coronavirus pandemic has rendered the UK soccer economy "unsustainable."
So said the Premier League last week when the UK government backtracked on plans to allow a limited number of fans into matches from 1 October.
Worse, prime minister Boris Johnson has warned the measures could even be in place for another six months.
With season ticket and matchday revenue having dried up since March, Premier League clubs last season suffered losses of £700 million ($893 million). At present, the game is losing "more than £100 million per month," the league added.
The uncertainty, however, is creating opportunity in the M&A sector, and Uncle Sam is ready to ride to the rescue.
Laurie Pinto is chairman of Blackstar Capital, a London-based specialist structured finance and working capital solutions provider, and has spent more than 30 years in restructuring and debt provision in banking, working on some of the highest profile takeovers and restructuring deals.
His focus right now is on debt restructuring, transfer receivables and M&A advisory in soccer, predominantly in the UK.
And he is very busy.
While M&A activity has been operating under the radar, it is now beginning to "bubble to the top," according to Pinto.
Indeed, he predicts that of the 20 Premier League clubs, "between one quarter and one third" will have new owners by the end of the 2020-21 season.
That means as many as seven clubs could change hands.
Pinto is advising some of the prospective US buyers and will not be drawn on individual targets, but their identities are hardly a secret.
A Saudi takeover of Newcastle very publicly failed – but the club remains in sale talks with other parties, while news emerged in the past two weeks of West Ham owners David Gold and David Sullivan turning down a £400 million bid and of sports investment firm ALK Capital's approach for Burnley.
All three suitors are American.
Southampton, Crystal Palace and West Bromwich Albion are all known, too, to have attracted interest from overseas investors.
If the price is right, deals will be done.
---
"This crisis will end and you are taught to buy good things at bad times"
\r\n
\r\nLaurie Pinto, chairman, Blackstar Capital
---
"There is a transference of ownership going on in the UK, from rich person to professional investor and that is mainly American driven," Pinto tells The Boardroom.
"There are a number of reasons why, but essentially the uncertainty at the moment is creating opportunity. You have government policy which I would say is quite bipolar at the moment, and issues around sponsorship, TV rights, matchday revenues, season tickets, streaming.
"It's unusual because until this year football club income was reasonably predictable, but you've got a situation where for a lot of clubs, cash flow has dried up dramatically. In the very short term it is unpredictable, and that is what creates the opportunity.
"But, this crisis will end and you are taught to buy good things at bad times."
Despite the economic downturn caused by Covid-19, the Premier League, armed with its lucrative media rights deal, remains the desired playground, for US investors in particular.
Reigning champions Liverpool (Fenway Group), Manchester United (Glazer family), Arsenal (Stan Kroenke) and Fulham (Shad Khan) are all entirely owned by Americans, while Wesley Edens, co-founder of private equity firm Fortress Investment Group, is the majority shareholder in Aston Villa alongside Egyptian billionaire Nassef Sawiris.
Added to that are David Blitzer and Josh Harris, which count Crystal Palace in their Harris Blitzer Sports & Entertainment investment portfolio, Albert 'Tripp' Smith, a co-founder of GSO Capital Partner, who holds 10 per cent in West Ham United, and the York family, owners of the NFL's San Francisco 49ers, which hold 10 per cent of Leeds United.
In spite of the Premier League's global standing, the majority of its clubs are considered cheap in comparison with US franchises.
In North American basketball's NBA, sales have been robust with deals for big-market teams such as the Brooklyn Nets ($2.35 billion), Houston Rockets ($2.2 billion) and LA Clippers ($2 billion) pushing the average NBA franchise value to $2.1 billion, US business magazine Forbes revealed earlier this year.
Even unsuccessful franchises, like the Minnesota Timberwolves, which are on the market right now, are expected to fetch around $1.25 billion. That is some five times annual revenue.
The gap is even greater in Major League Soccer where a minimum price of $250 million for a franchise – the newest franchise in Charlotte was sold for $300 million last December – is 10 times annual revenue.
In European soccer the price is essentially one times' revenue.
---
On every earnings matrix, every valuation matrix, European football is cheap. And you have this very cheap access to money in America at the moment
---
Pinto explains: "The valuation of US franchises has gone through the roof. They value sports as a rare asset. They are not making any new NBA franchises. They are not making new Premier League clubs, so these businesses do not come up for sale very often.
"MLS is starting to really work now, and their values have doubled in the last few years. These [team owners] are smart money guys and they are getting it right.
"When they look across at Europe, Europe is getting every bit of it wrong. It is still cheap. On every earnings matrix, every valuation matrix, it is cheap. And you have this very cheap access to money in America at the moment."
Aside from being undervalued compared with their US peers, European sport is "under-business professionalised," Pinto argues.
Of particular interest to US investors is the opportunity for 'quick wins' in terms of revenues.
Pinto continues: "Arguably in the States, sports businesses are much more professionally managed, they have a deeper bench of professional managers, and their approach to monetising their product is more sophisticated on pretty much every level.
"There are some brilliant people in English, French, Italian football, but they are brilliant people. You go to the New York Yankees, New York Knicks or Dallas Cowboys, and it is a brilliant organisation. Manchester United have it, very few others do.
"They have a strong defined business of sport skill to extract dollars and they believe they can transfer that over to Europe. And that is what the opportunity spectrum is for the buyers. Can they take a product and monetise it better? After all, you don't buy things to lose money."
In terms of types of buyers, Pinto believes sports SPACs (special purpose acquisition companies) are here to stay.
The first sports SPAC, RedBall Acquisition Corp, was launched in July by RedBird Capital Partners, the US private investment firm headed up by Gerry Cardinale that recently bought an 85 per cent stake in French club Toulouse, and Billy Beane, the baseball executive of 'Moneyball' fame.
SPACs are essentially blank cheque companies that raise money through an initial public offering for the purposes of an acquisition, without telling their investors in advance of the company they will buy.
RedBall went on to raise $575 million in an IPO, while another, Bull Horn Holdings, last week filed for an IPO in USA to raise $75 million.
That money is heading to the Premier League.
"Oh yes, they're coming," Pinto says. "RedBall raised $575 million, and had demand for up to $2 billion of shares. $2 billion would have given them buying power of about $6 billion and they have to buy majority control. So they could have bought any club on earth."
Another type of suitor is the multi-club model pursued by City Football Group, the collective of international soccer clubs led by England's Manchester City, and now comprising nine others in Japan, Spain, Uruguay, India, China, USA, Australia, Belgium and France.
M&A activity has escalated since Silver Lake, the US private equity firm, acquired just over 10 per cent of CFG for $500 million last November.
Those looking to challenge CFG in the immediate term include the likes of Beautiful Game Group, Pacific Media Group and Kapital Football Group.
All are based in the US.
KFG chairman Joseph DaGrosa is the founder of three private equity firms. Late last year, GACP Sports business, a subsidiary of his General American Capital Partners hedge fund, sold its minority stake in French club Bordeaux, and DaGrosa has since been eyeing new investments in the sport.
In early September, the New Yorker was linked with a £200 million bid for Southampton.
Echoing Pinto's sentiments that you should buy good things at bad times. DaGrosa told CNN recently: "We're not overly concerned if a club is losing money, particularly in the Covid-19 environment…
"I think there's opportunity to buy clubs at lower prices than just a few months ago… We want to capitalise on it, both in terms of speed of execution as well as ultimately what we're paying for the clubs relative to what they may have paid."
On the CFG model, Pinto continues: "This is not an original idea. You've long had teams use feeder clubs for player development or transfer of players. I think that model is going to grow, albeit it's not going to be as many as 10 clubs all the time, because the synergies are not obvious.
"But it's about branding and creating something with a strong market value. That is why Silver Lake invested in CFG at a multiple of 7.8-times revenue. Silver Lake are pretty smart guys, they have a bigger agenda."
While the individuals involved in club ownership have private equity and hedge fund backgrounds, purchases have traditionally been made privately.
"Classic private equity has a problem," Pinto explains. "A fund by definition lasts for a period of time. Most funds manage money for three, five or seven years. If you buy something in traditional private equity set and you have a three-year duration on it, you have got to start selling it after 18 months, which means you are only going to own it for a season-and-a-half. That's not long enough to implement change and what's more, the market can see you coming when you need to sell.
"I do think there are some longer duration guys looking at it this, the likes of Guggenheim Partners and Blackstone Group, but really it will continue to be the owners [of private equity firms] that will be increasingly active."
Private equity, meanwhile, may have found its ideal home in soccer in media rights.
In Italy, the 20 Serie A clubs unanimously agreed in September to the creation of a company that would manage the league's broadcasting rights, and to outside investment (to a limit of 10 per cent) from private equity.
Ahead of a possible vote of the clubs next week, two offers are on the table: one from a consortium of three private equity firms – CVC Capital Partners, Advent and Italian state-backed fund FSI; and a joint offer from a group including the Bain Capital and NB Renaissance firms.
Pinto says: "Every private equity guy wants their hat in the ring because to own anything in perpetuity guaranteed by television money is a beautiful thing. Private equity has a fantastic understanding of rights. They find it very hard to value teams because teams can go up and down. But rights last forever.
"Italian football has been undervalued for quite some time, so it's no surprise there's been plenty of interest in trying to put together some kind of perfect solution.
"There's no doubt that Italian football needs an influx of capital."
",