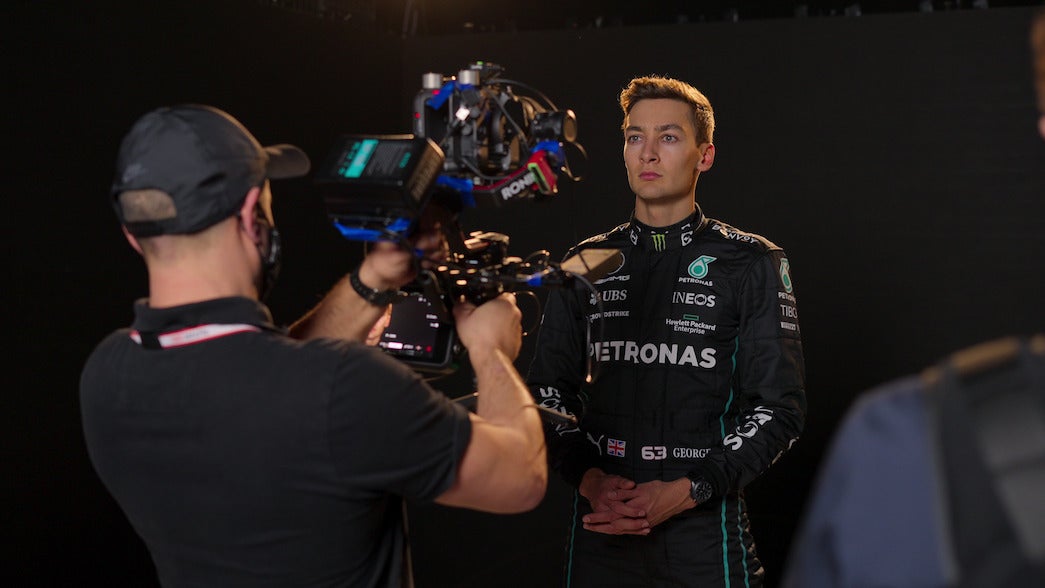 The news this week that streaming giant Netflix has renewed its Full Swing docuseries about US golf's PGA Tour and Break Point equivalent for tennis' ATP (men's) and WTA (women's) tours underlines the continued value that sports properties are seeing in providing fans – and fans-to-be – with this sort of behind-the-scenes access.
Both series' first editions have only gone live since the turn of the year, with Break Point premiering on January 13 and Full Swing on February 15.
Nonetheless, Brandon Riegg, Netflix's vice president of unscripted and documentary series, said of their renewals: "These shows quickly appealed to core fans of golf and tennis, and also recruited brand new fans from all around the world."
They're by no means the only properties to be launching documentaries. The Extreme E all-electric SUV motor racing series, Spanish soccer's top-tier LaLiga, and the US-based Professional Bull Riders circuit are among others hoping to capitalize on the additional exposure that they can provide.
Sports documentaries are nothing new, but the clamor to roll them out of late really kicked off with Formula 1: Drive to Survive, which gives viewers an inside look at motor racing's most prestigious series. Produced by Box To Box Films', as many others are, the first season of Drive to Survive launched in 2019.
Since then, it has been credited with attracting new audiences to the sport, especially in the US and among younger demographics, and was renewed last year until 2024.
How well do you really know your competitors?
Access the most comprehensive Company Profiles on the market, powered by GlobalData. Save hours of research. Gain competitive edge.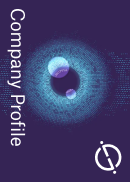 Company Profile – free sample
Thank you!
Your download email will arrive shortly
Not ready to buy yet? Download a free sample
We are confident about the unique quality of our Company Profiles. However, we want you to make the most beneficial decision for your business, so we offer a free sample that you can download by submitting the below form
By GlobalData
During an earnings call in May 2021, Formula 1's (F1) chief executive Stefano Domenicali hailed the program's role in delivering increased TV viewing figures for the sport for 2021 compared with the previous two years.
US viewing audience figures went on to reach an average of 934,000 in 2021, a 71% increase since the first season of Drive to Survive.
It is with this in mind that other sports have been so keen to roll out their own docuseries, but there are no guarantees of course that similar series will achieve the same results.
GlobalData Sport spoke to Jake Bickerton, editorial director at Broadcast Tech & Sports Group, and Simon Ward, insight editor at ALF Insight, to discuss the effect of a successful docuseries and what the future may look like for this sort of coverage.
How have sports docuseries affected the viewership of their respective sport?
Jake Bickerton: The obvious example of where the impact has been felt the most is with Netflix's Drive to Survive, which has been credited with bringing a younger audience to F1 and significantly increasing the levels of interest casual fans have in the sport. Drive to Survive set a new benchmark for the success of sports documentaries, both by focusing on the entirety of the sport and by shining the spotlight on personalities working behind the scenes rather than purely the athletes driving the cars.
The storytelling and drama come about through the inter-team rivalries, the seemingly unfiltered access to the inner workings of the teams, and by letting the viewer get to know the individuals involved. It also makes a F1 race seem like wall-to-wall excitement, which in reality isn't often the case when watching a full grand prix live as it happens. It transcends the sport and the same can be said for other successful and/or well-respected sports documentaries of recent years – whether episodic, feature-length, or even short-form digital content.
Simon Ward: In most cases, there will have been a crossover in the audience for the live product and series centered on particular football or NFL teams, such as Amazon Prime Video's All or Nothing, will have appealed primarily, if not exclusively, to existing fans of that team. However, some docuseries will have helped to drive up viewing figures for a sport as a whole. F1's cumulative audience for 2021 was 1.55 billion, up 4% from the 2020 season, with Netflix's Drive to Survive likely to have had an impact.
To what extent has the resulting increase in viewership led to greater growth of the sport as a whole?
JB: I think, again, Drive to Survive is the shining example of its ability to bring in a new fanbase to the sport. I don't know of any other concrete examples that have had such a direct impact on creating a new set of fans, but documentaries can help plug the gap for fans during periods when there are no live games, and, more broadly, help to build up interest in individual athletes, which obviously increases interest in the sport they are involved into a broader pool of fans than live sport alone.
SW: Drive to Survive is perceived to have drawn back lapsed viewers to F1 while enticing new fans from target markets and to have given the teams a new platform on which to promote themselves to viewers and potential commercial partners. While the sport has always appealed to a certain male demographic, the docuseries, which features exclusive footage and interviews, has enabled it to connect more easily with younger fans, women, and the US market where F1 averaged nearly 950,000 viewers per race in 2021, up 56% on 2020.
What was the key proponent in the rise of the docuseries?
JB: The rise of the streamers and digital platforms. With these new platforms needing content – and lots of it – and without owning any sports rights, the next best thing was sports docs. Depending on the complexity and ambition, once you have access to the individuals with stories to tell, these are relatively straightforward to produce, and much more cost-effective than bidding for sports rights, yet appeal to a similar audience and demographic. Given the proven success of this approach, more and more series are made, covering all sorts of different sports and previously untold stories in these sports.
Prior to the streamers and, before that, when there were only a handful of TV channels in the UK, commissioners had far fewer free slots to find content for, and the likelihood of a sports documentary being commissioned was relatively small. Now, distribution is completely democratized (YouTube, Twitch, Instagram, TikTok etc.) so there are very few barriers to entry – if you've got a good story, you can get it out to a mass audience, whether you're a broadcaster, production company, sports club, federation, or whatever, through TV, digital, social, or any platform of your choosing.
SW: While the likes of ESPN have long seen value in and invested in docuseries, the format has undoubtedly benefited from the emergence of streaming platforms with large budgets such as Amazon Prime Video, Netflix, and Apple, and the behind-the-scenes access afforded to these companies by sports and teams, which may have been reluctant to co-operate with traditional media outlets seeking greater editorial control.
Through All or Nothing, fans have had an insight into the methods and approach of top coaches like Pep Guardiola and Jose Mourinho, and, in terms of this soccer season, the gestation of Arsenal's surprise Premier League title challenge. The pandemic, which forced the stoppage of sports and prevented fans from attending live games, will also have boosted viewership, with series such as The Last Dance enjoying greater exposure than would otherwise have been the case.
What does the future of documenting sports teams and seasons look like?
JB: More and more use of TikTok, YouTube, Twitch, and other direct-to-consumer platforms by clubs, federations, and storytellers (such as SportBible and Copa90) to tell stories directly to a wide audience, often through the support of brand partnerships to fund the production. In TV, all the federations appear to be trying to get Drive to Survive makers Box To Box to do a similar series for their sport – whether these will be as compelling and have a similar level of success remains to be seen.
SW: Docuseries will have to continue to evolve to stay relevant, and, while audiences remain high, some viewers were critical of the fourth season of Drive to Survive, claiming that the makers were prioritizing dramatized storylines over the actual racing. However, interest in the fifth season is likely to be boosted by the involvement, for the first time, of two-time world champion Max Verstappen. Given the competition from the live product and other streaming series, the sports docuseries needs to offer something not available elsewhere whether this is behind-the-scenes footage or genuinely insightful interviews with players and coaches. A degree of controversy does not go amiss, and, indeed, some of the more interesting team documentaries have been about those which have undergone difficult, rather than particularly successful, seasons.
How will Break Point impact tennis in general?
JB: I can't imagine it will make much difference. The focus seems to be on the up-and-coming players in the ATP and WTA, and, while I'm sure it'll be interesting and insightful, this is still a pretty niche interest part of tennis, with Amazon already dropping its rights for ATP/WTA tennis last year after finding it couldn't attract a large enough audience. It will doubtless help individuals build up a fanbase early in their careers, and this will ripple down to interest in these players as they reach major tournaments, but I don't think it'll bring a huge new set of fans to tennis, although we'll have to wait and see.
SW: As a sport that has a loyal though not particularly huge audience, certainly outside the grand slams, tennis will hope that Netflix's Break Point helps to attract new fans to the sport in the same way as sister series Drive to Survive. With legends such as Roger Federer and Serena Williams having retired, there is also a need to introduce and boost the profile of the next generation of potential stars. However, the question is whether the narrative is as strong as for a high-octane, constantly news-making sport such as football or F1 and what level of insight the viewer will get above and beyond the matches.
Drive to Survive has shown how a sport can attract and connect with a new audience, what other creative outlets should sports be looking at to increase fan engagement?
JB: Anything that's new and appeals to a young demographic – NFTs, extensions of the brand through gaming opportunities, content for the multiverse, music/fashion partnerships, and so on.
SW: The development of new technology and the hiatus caused by the pandemic forced many sports to explore ways in which they could engage more effectively with existing and new audiences. Obvious outlets have included social media and video-sharing websites such as YouTube and TikTok, which provide a platform to offer exclusive content and interviews not available on other media. Given the popularity among young audiences, traditional sports need to harness the potential of esports and exploit the opportunities provided by the metaverse.