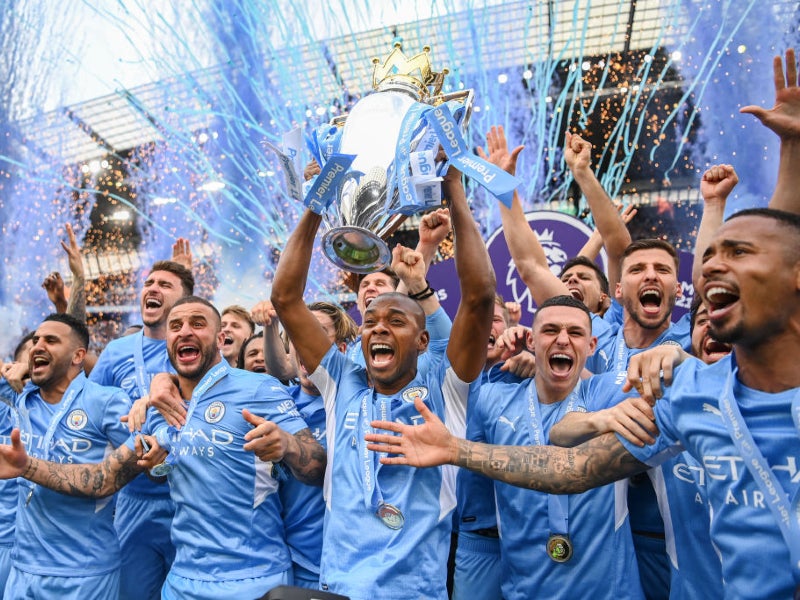 Manchester City, champions of English soccer's top-tier Premier League, have announced record revenue and profit for the 2021-22 season.
City's annual report, released today (November 7), shows revenue of £613 million ($702 million) an increase of £43.2 million and 7.6% year on year.
Profit of £41.7 million, meanwhile, was over double the club's previous record and up from £2.4 million during 2020-21.
City have cited the return of fans to the Etihad Stadium following the lifting of Covid-19 attendance restrictions, income from player sales, and the "wider commercial revenues" as factors in the record results.
Matchday revenue for the year ended June 30, 2022, was £54.5 million, a year-on-year increase of £53.8 million due to the return of spectators.
Broadcasting, however, was down by £48.4 million to £249.1 million as a result of playing 13 fewer home and away games across all competitions during the reporting period.
Elsewhere, City recorded other commercial revenue of £309.5 million, up by £37.8 million (13.8%), credited largely to the securing of new sponsorship agreements.
Questions have been raised about some of City's deals in this period, though, with sponsorship by supposed DeFi trading analysis company 3Key scrapped when no digital footprint about the company could be found and questions raised about the authenticity of bookmaker 8Xbet.
Nonetheless, City topped the annual Deloitte Football Money League for the first time in March after becoming the highest revenue-generating club in the world in the 2020-21 season.
Manchester City chairman Khaldoon Al Mubarak said: "As we reflect on the 2021-22 season, I do so with immense pride in the work and commitment of all of our City family, that has allowed us to emerge from the pandemic with strong finances and further on-pitch successes. We should feel uplifted by the collective achievements of so many and look to the future with anticipation, knowing our club is committed to accomplish so much more."
Club chief executive Ferran Soriano added: "Our strong revenue performance was due to multiple factors, but ultimately driven by the beautiful football we play and the continuous fan growth that it generates; more fans, more audiences, more people in the stadium, and more partners that want to be commercially associated with Manchester City."
Image: Michael Regan/Getty Images