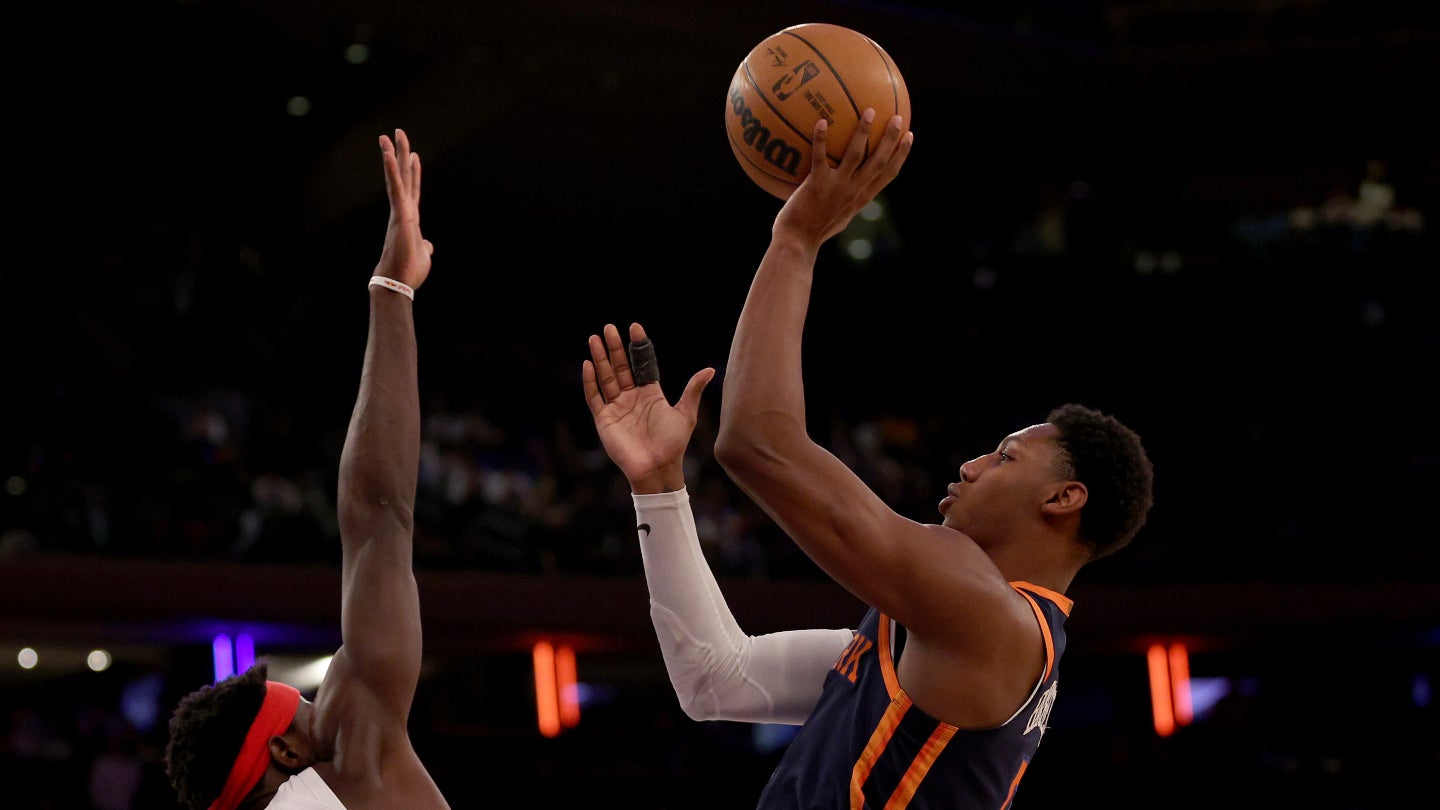 The New York Knicks basketball franchise Monday (21 August) filed a lawsuit accusing NBA rivals the Toronto Raptors of stealing scouting reports, trade secrets, and other confidential data.
As parent company of the Knicks, Madison Square Garden (MSG) Sports is suing Raptors owners Maple Leaf Sports and Entertainment (MLSE) for allegedly hiring Ikechukwu Azotam, formerly the Knicks' video and analytics assistant, to pass more than 3,000 proprietary data and film files to the Raptors coaching staff.
The lawsuit names not only Azotam but also Darko Rajakovic, who was hired as head coach of the Raptors in June.
The background
Amid the NBA off-season, the Knicks and Raptors – both of the Eastern Conference's Atlantic Division – will swap their on-court battles for the legal court.
In July, three years after being hired by the Knicks, Azotam received a job offer from the Raptors, which is when the lawsuit accuses him of beginning to pass on confidential information. The Knicks requested an unspecified amount in damages and asked the court to block the Raptors and Azotam from misusing the trade secrets, Reuters reported.
MSG's move to sue MLSE rather than the Raptors specifically is unprecedented. "Filing a case in the Southern District of New York suggests at least some of the data leaked is valuable to MSG as a whole," says Conrad Wiacek, head of analysis at GlobalData Sport.
"In a straight tampering case, the Raptors would only be punishable by loss of draft picks or another sporting sanction."
Just last year, the NBA docked two second-round draft picks from the Philadelphia 76ers for free-agency tampering violations. However, the NBA does not possess the necessary power to investigate franchises at a legal level.
What it means
The Knicks-Raptors case will transcend the 76ers', with MSG likelier to accept a financial settlement from MLSE than a sporting one. According to GlobalData's Business of the NBA 2022-23 report, the Knicks and Raptors were two of seven franchises that generated more than $80 million through commercial partners during the 2022-23 season.
Of that sum, the Raptors bring in $36 million per year through a patch sponsorship deal with Sun Life Financial. Masai Ujiri, Raptors president and head of basketball operations, will undoubtedly be concerned over the reputational, legal, and financial consequences – especially with less than a year remaining on this deal.
Wiacek, however, does not think sponsors will be too concerned "unless the Raptors become embroiled in further controversy." He points to player retention as a more serious worry: "Toronto is already a small market in terms of free-agent attraction. If the NBA docks draft picks and reduces their short- and medium-term chances of success, the Raptors could struggle to keep their franchise player Pascal Siakam when his contract expires next summer."
MLSE is also conducting its own investigation, which is unlikely to end without claiming at least one sacrificial scalp. Azotam may lose his job, but MLSE is expected to defend Rajakovic unless threatened with legal repercussions.
Nonetheless, if MSG proves its case in court, the NBA would then be forced to act. In such a scenario, MLSE and the Raptors could get hit with a "double whammy of legal and sporting action," says Wiacek.
For the 2019 NBA Champions, the consequences of this would be catastrophic.