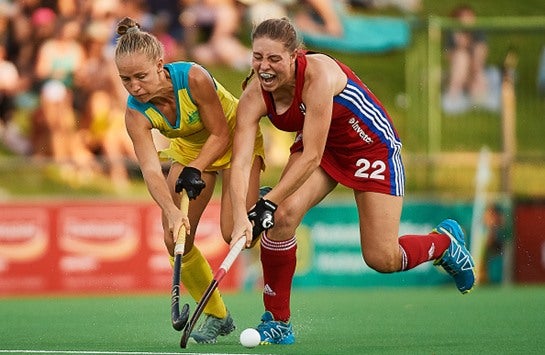 There is general optimism about the state of the sponsorship market, with 50 per cent of the industry seeing growth in value terms this year, while two-thirds feel a greater variety of brands are looking at the activity as a communications and marketing channel, according to the Frontier 2019 report from MKTG, the international lifestyle marketing agency.
The survey, which involved 300 sponsorship professionals in the sports and entertainment sector worldwide and was conducted in partnership with Think! Sponsorship and the European Sponsorship Association, also demonstrates the multifunctional appeal of sponsorship, with over 90 per cent of respondents believing it is most effective when used in conjunction with other marketing channels.
Although the proportion of those seeing growth in the sponsorship market has fallen from 60 per cent in 2018, those believing it will remain stable is up on last year, while those believing the value will decrease is lower.
The report states: "Nowadays, when a brand looks at their specific audience or objectives, sponsorship is definitely a consideration as either the lead, or as a support channel."
There is also evidence that sponsors are coming round to the value of women's sport, with over 50 per cent of those questioned agreeing that commercial activity is growing and in excess of 70 per cent having seen an increase in media coverage.
These figures could rise even higher off the back of competitions such as field hockey's Women's FIH Pro League, which launched this year, and soccer's 2019 Fifa Women's World Cup, which takes place in France in June and July.
"Data from Frontier over the past three years demonstrates how the industry believes women's sports, and the benefits it delivers, particularly amongst the more prevalent female followers, have been overlooked by brands," the report claims.
"Studies have demonstrated that men and women consume advertising differently, with women being more receptive to emotional influence. As a result, if women see a brand is involved and supporting an activity that they are involved in, then they feel more affinity towards that brand."
As sponsorship is widely regarded as multifunctional, it is used to capture both broad and targeted audiences, and 41 per cent of respondents agree that the focus has switched from millennials, now well into adulthood, to Generation Z, defined as people born between the mid-1990s and the early 2000s, but that 44 per cent see the younger segment as difficult to reach.
Sponsorship, sport and entertainment are seen as one way of engaging with the youthful audience, for example through the growing eSports sector.
The sponsorship industry is also adjusting to 'multimediafication', with 80 per cent of those surveyed agreeing that streaming and over-the-top channels are changing the way sport is consumed.
It is acknowledged that the main asset in driving sponsorship return is media-facing exposure, and that the key channels for this are social media, advertising, PR, websites, direct marketing and CSR.
The report also shows the value of exclusive content, with 72 per cent of those surveyed wanting access to 'money can't buy experiences' such as access to players and front row seating. This extends online, with 83 per cent agreeing that social media is the primary content platform, and that 75 per cent of brands want exclusive social and digital content.
The survey also found that 84 per cent of respondents believe audiences are demanding 'experiences rather than things' and 85 per cent agree online communities are widening the reach and connection with fans.
Sandra Greer, insight director of sports, sponsorship and entertainment at MKTG UK, says: "Sponsorship is sophisticated, multi-functional and continuing to grow. We are seeing an increase in the combination of different platforms, with sponsorship working best when utilised within the overall advertising mix.
"It is catering for an experience-hungry audience and there is a rising call from brands for exclusive and tailored content as part of their sponsorship agreement."
---
"Sponsorship is sophisticated, multi-functional and continuing to grow"
Sandra Greer, insight director of sports, sponsorship and entertainment, MKTG UK
---
The sponsorship industry is enjoying significant growth – ESA calculated the value of the European market to be €30.1 billion ($33.7 billion) in 2018, up 8.7 per cent on the previous year – and, typically, around a quarter of the value of the rights fee is spent on activation, although this varies depending on the size of the deal.
However, there are ongoing concerns about evaluation. The Frontier survey shows that, for the second successive year, only 19 per cent of respondents are confident they can measure return on investment.
This is something of a paradox when more than 80 per
cent feel that measuring return on objectives is the most important evaluation
tool.
Greer says: "Sponsorship's continuing growth looks assured as more brands wake up to its full potential in areas ranging from CSR goals to engaging with employees. There is a real need though to prove the effectiveness of sponsorship though.
"Despite agencies like MKTG having clear measurement and evaluation tools for sponsorship, the industry has made little progress since last year in addressing the proof points to demonstrate the benefits sponsorship brings to the bottom line. If this can change, we are likely to see even swifter growth in the market."
Sportcal