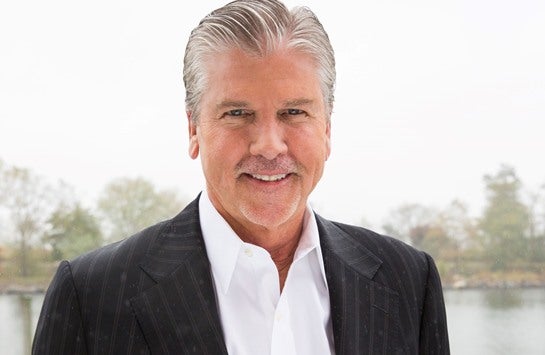 As a rule, sport doesn't do stability.
For many fans, the beauty of the action that takes place at stadiums, arenas and circuits, and is transmitted via television screens and digital platforms, is the sheer unpredictability, with the winner not certain even if the odds suggest otherwise.
Moreover, the athletes and teams that command the
most affection and column inches are not necessarily the ones that reel off a
succession of victories or championships, but those that play with flair and
show vulnerability, and are just as likely to crash out in the first round as
lift the trophy.
However, these are strange times. The Covid-19
pandemic that has impacted on all peoples in countries all over the world in
2020, has cut a swathe through the sporting calendar, meaning that, once
conditions have allowed, there has been gratitude for events merely taking
place, regardless of whether spectators are able to attend and, to some extent,
the results.
In this context, and amid uncertainty over how much
of the budgeted revenue will be delivered, it is the sports organisations and
companies that demonstrate sound management and reliability that are most
highly valued.
Rick Dudley (pictured, above), the chairman and chief executive of Octagon Sports and Entertainment Network, one of the most established agencies in the industry, believes it has such attributes, and that, while coronavirus has undoubtedly had a negative impact on its business, this has been mitigated to a degree by its wide client base, global footprint and digital capabilities, which have been all the more critical in the face of a lack of live events.
Dudley told Sportcal Insight: "We are fortunate to have a really good list of clients, personalities as well as brands, and we've had many of them for a long time. We know these people, and we've socialised with these people. We've leaned on that at this time, and they've leaned back on us I think.
"The interesting thing that I've found is that our clients need us more now than ever to try to figure everything out. Early in the process, we said, 'we've got these plans, and we're about ready to go into the market with them.' No longer could we do that. So it was, 'how do we pivot so that we can still take advantage of what is a great creative idea, with great content?' Obviously, the digital platforms became very important."
Octagon, which is headquartered in Connecticut in USA and part of Interpublic Group, one of the 'big four' advertising agencies, is an authority in marketing and events, serving the likes of international brewer Anheuser-Busch InBev, German car maker BMW, Irish betting company Paddy Power and recognisable US brands such as technology corporation Cisco, Delta Airlines and healthcare company Kaiser Permanente.
It also has a sizeable athlete management business, representing stars such as the NBA's Steph Curry and Giannis Antetokuonmpo, MLB's Gleyber Torres, the NFL's Chris Carson, the NHL's Vladimir Tarasenko, Nascar's Jimmie Johnson, soccer's Gabriel Jesus, golf's Xander Schauffele and tennis' Bianca Andreescu.
The impact of the pandemic Dudley claims Octagon is refocusing its activation on the basis that it could take up to two years for the sector in which it operates to get back to where it was before the pandemic.
He said: "I think it could happen in 12 months, but the safer answer is 18 to 24 months. I think we'll see it's not going to be a v-shaped recovery, it's going to be a u-shaped recovery where we come back over a period of time, both in terms of the health of the sports industry and entertainment world, and also how our clients are going to market."
The hiatus of 2020 has been all the more disappointing given that 2019 was regarded as a "strong" year for Octagon, with a number of client wins, and this growth was reflected at IPG, where net revenue grew by 7.4 per cent, from $8.03 billion to $8.63 billion, while net income rose by 6 per cent, from $618.9 million to $656 million.
However, the parent company, whose other agencies
include McCann Worldgroup, MullenLowe Group and R/GA, appears to have weathered
the storm relatively well, with revenue down by only 12.8 per cent year-on-year
in the second quarter of 2020.
The same applies to Octagon, which will have been
encouraged by the resumption, in the case of the NBA and the NHL, and the
delayed start, in the case of MLB, of the major North American leagues in late
July and early August, and is able to guide its brand clients based on
learnings in other parts of the world such as Europe, Asia and Australia, where
sport has been up and running for some time.
"We're helping people understand how they can take a negative and turn it into an advantage," said Dudley. "There's no question that what has helped us the most is that we are a global company, and we have a very diverse set of clients. You can imagine that Delta's not doing a lot right now, but you can also understand that Kaiser Permanente and Cisco, and other clients, BMW even, are still very active, and we're working hard for them.
"Then the broad range of services that we provide has been a big help to us. We've moved from activation in the real world and fortunately we had a very robust digital capability, and we've even hired and moved people into that area.
"So now, whether it's social or digital platforms where we're streaming content, we're taking advantage of that. I think that breadth has helped us to do ok. There's no question when you go dark, that is going to have an impact on you, and we've absolutely felt that, but we've done pretty damn good in spite of all that."
Like other senior executives in the media, sports and entertainment industries, Dudley believes that the pandemic has served to accelerate the digital transformation, "maybe by as much as four or five years," and with direct fan engagement likely to be limited for the rest of this year, and into the next, Octagon has taken steps to adjust to the new norm.
He said: "We have done things to create an agency for 2021, and anticipating what our clients will need. Sports remains very valuable content about which people are passionate, and when they have a choice, they will pick sports over almost any other kind of content."
So how are they consuming that content?
"Covid has accelerated how people consume sports content more towards the digital side," Dudley continued. "So there's Cisco with their ambassadors using the technology at home, there's Mastercard when we use their ambassadors to create a nine-hole golf event on YouTube, there's Paddy Power anticipating the return of the Premier League, and the putting together of a programme around that online.
"I think that next year we're going to have to be really strong [on digital]. Our heritage is strong and strategic thinking and consulting, data and analytics, identifying that nugget that's going to be a great creative idea, and that's going to create a programme that we can go to market with and engage primarily on digital platforms."
Prioritising stability Octagon was born out of the 1997 acquisition by IPG of Advantage International, a sports agency which dated back to the early 1980s, and, with 2,000 employees worldwide, remains one of the leading USA-based players in the market, alongside the likes of IMG, CAA and Wasserman.
Dudley provides similar continuity, having joined
Octagon in 2003, after spells in executive-level positions at the NBA, NFL and
NHL, and believes that, even with private equity and venture capital firms
increasingly targeting sport, the traditional agency still has plenty to offer.
He explained: "I think we can offer a great deal of stability. Our focus is on our clients and our success is based on our client-first strategy and mentality. We are not distracted by the next acquisition per se, although we do make some acquisitions, and we're not distracted by the earn-out or the next capital event when we could cash in.
"It's a very sexy, glorious kind of thing when you have a lot of money and you can start doing a bunch of things. But frankly it's better being part of a very stable public company, in Interpublic, that's got a very healthy balance sheet.
"Octagon has been run, some would say, more conservatively than not. We do take some risks, but we're very focused. We know what we do, and we know what we do best, and that's what we focus on. So I do think that stability and that focus is what we offer as well as, if not better than, anybody else."
There was a realignment of the marketing and events division last December, with Octagon veteran John Shea (pictured, above) promoted from president to global president, a role that entails responsibility for the overarching strategy and management of the agency's entire client portfolio, and leadership of a team of more than 1,000 employees across 50 offices in 22 countries.
At the same time, Lou Kovacs was elevated to
president of marketing, North America, Ben Hartman to a newly created role of
chief client officer, international, Jeff Meeson to managing director, Europe,
and Aykan Azar to managing director, APAC Middle East and Africa.
"I've been doing this nearly 18 years now. I've had good management teams throughout that period, but never better than the one we have right now," Dudley said. "John Shea was 'born and raised' at Octagon… The marketing group is in tune with who we are and what we do best."
International business While data, analytics and thinking have remained key to the offering in USA, Dudley acknowledges that the business has evolved in another way elsewhere, saying: "In Europe and other international markets we had that, but we started to develop and lead with creative ideas.
"And so there's an interesting conversation going on about being a sports and entertainment company that offers marketing services to becoming more and more a creative marketing agency that specialises in sports and entertainment. It may be nuanced, and not all that different, but that's who we are there, and we've put people in place that understand that and have that kind of flexibility."
International business has been influenced to a
certain extent by major events, with Russia, for the 2018 Fifa World Cup, and
Japan, for the 2019 Rugby World Cup, for which Mastercard was a worldwide
partner, and now-postponed Tokyo 2020 Olympic Games, having been areas of focus
in recent years.
"We have a big event strategy to make sure, especially in football, where we have a very strong heritage, that we're there, with and for our clients," said Dudley.
"International continues to be a priority for us, and quite frankly a bit of a challenge. How do we get a better balance between North America and the rest of the world? We've seen some progress in that regard. We do lean on our sister agencies and IPG in various markets. In this period Asia is a priority, obviously China, everybody's looking at their future there. We've found Singapore to be an incredibly good regional hub for Southeast Asia, if not Asia generally, and we've got a good presence in South Korea.
"In Europe, the centre of excellence is obviously London, but we've got a good presence in Frankfurt, in Barcelona and in Madrid, and so we're around the continent in a pretty good way. We're not everywhere, but right now we're where we need to be."
Looking further ahead, there is optimism about the prospects for the 2024 Olympics in Paris and the 2026 Fifa World Cup in USA, Canada and Mexico, which represents a marriage of Octagon's biggest market and one of its major sports.
Dudley said: "I don't think there's any agency that has the kind of football experience we have or the clients that are involved in football. We're already setting up and starting to plan for that event (the World Cup), even though it's six years out."
Established clients in the sport include AB InBev,
whose Budweiser brand has long been associated with the World Cup and is
committed through to the 2022 tournament in Qatar.
Talent and media rights The agency has also looked to build on its already esteemed reputation in talent management, overseen by Octagon founder and president Phil de Picciotto.
Dudley said: "On talent representation we have made great strides in terms of the quality of the clients that we represent. In basketball I think we're the dominant agency, and our baseball practice is very good. So that's really important, and we've figured out how to make it a very stable and profitable part of the business."
There has also been increased crossover with the
entertainment sphere through Octagon subsidiary Rogers & Cowan/PMK, formed
from the merger of two venerable Hollywood agencies, with the sharing of
clients such as Cisco and Mastercard.
In recent years, Octagon has also returned to media rights with a consulting division led by senior vice-president Daniel Cohen, which has been working in sports including soccer, with the FPF, the Peruvian football federation, the Football Association of Thailand and North America's National Women's Soccer League, and baseball, with USA's Minor League Baseball and the Caribbean Professional Baseball Corporation.
Until 2017, Octagon had been largely absent from
the market for a decade as its CSI arm, a long-time major player in televised
sports production and distribution, was the subject of a management buyout, and
then acquired by rival IMG Media in 2006-07.
However, the global media rights consulting
division has a very particular remit, not involving itself directly in the
buying and selling of rights.
"I will be the first to admit the world was not waiting for another media advisory company," Dudley conceded. "There are a lot of them out there. What our point of difference is, and it's allowed us some success, in that we've managed almost a billion dollars in media rights now, is that being part of IPG, and having sister agencies that are in the media business and who are in the market on a regular basis actually buying media on this programming, gives us the kind of data that we can combine with the other tools that we have.
"And we've approached it based on our heritage, which is one of consulting, so we're not going to go in and say 'okay, on this date, all the envelopes are due and we're going to open them up at once and the biggest number wins.' We're going to work with our clients and we're going to create a process that we think will maximise the benefit they have with their media rights."
A version of this article appears in the new edition of the Sportcal Insight magazine available to read here. 
Sportcal