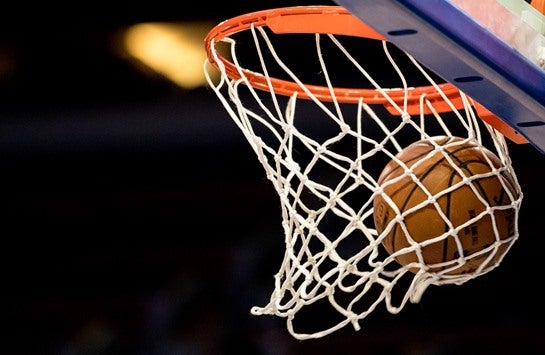 A pan-European clubs competition based on sporting merit in which an underdog from the Low Countries can progress from the qualifying rounds through to the semi-finals; and an equivalent tournament dominated by the continent's most influential and richest teams, which qualify automatically and generally contest the title at the business end of the season.
To the uninitiated this would appear to be a before-and-after scenario for the Uefa Champions League, the future structure of which is presently a hot topic among soccer administrators and beyond.
In fact, it is a synopsis of two separate
leagues that already exist in European club basketball, a situation borne out
of circumstance, and not considered advantageous for the development of the
sport in its biggest market outside North America.
The club-run Turkish Airlines EuroLeague, comprising 16 elite teams, drew the curtain on its 2018-19 season last weekend in Spain with CSKA Moscow of Russia defeating Turkey's Anadolu Efes Istanbul in the final to clinch an eighth European title.
Both sides are among the 11 clubs that have 10-year licences guaranteeing their participation in Euroleague Basketball's flagship competition.
Earlier in May, the third edition of the rival Basketball Champions League, which is backed by FIBA, the international basketball federation, and a group of national leagues, came to a close in Belgium, with Italy's Segafredo Virtus Bologna beating Iberostar Tenerife of Spain in the final.
Unlike the EuroLeague, qualification for that competition is based solely on where a club finishes in its domestic league.
EuroLeague evolves The present EuroLeague entity dates back to 2000-01 and a split by European clubs from the structure then overseen by FIBA. The competition features top teams from basketball strongholds Spain, Greece, Turkey, Italy, Russia, Lithuania and Israel, including several linked to recognisable soccer clubs: Real Madrid; Barcelona; Olympiacos; Panathinaikos; and Fenerbahce.
The league was revamped in 2016-17 in a 10-year joint venture between Euroleague Basketball and IMG, the international sports agency, which pledged turnover of €630 million ($703 million) over that period, of which €450 million would go to the clubs, and mostly those granted the long-term licences.
The deal entailed a switch from multiple group phases to a 30-date round-robin regular season, akin to the NBA, in which the 16 teams play all of the others twice, and the move has been deemed a success with Euroleague Basketball claiming that its revenues have grown by a multiple of 2.4 over the last three years.
Speaking to journalists at a media briefing at the EuroLeague Final Four in Vitoria-Gasteiz, Jordi Bertomeu, the president, chairman and chief executive of Euroleague Basketball, says: "We have to make a clear distinction between the purpose of the EuroLeague and the purpose of other competitions. EuroLeague is a business-oriented competition, and decisions have to be taken based on what is good for the business of our clubs."
There will be an expansion to 18 teams in the next campaign, with the addition of two more automatic qualifying members, in Bayern Munich of Germany and France's LDLC ASVEL Villeurbanne, which have both been granted two-year licences, with a view to extensions in what are priority markets for the league.
Although the UK remains a long-term target, there are no plans for further expansion at this point, and Bertomeu anticipates more long-term licences in future, with the only promotion and relegation to come via the feeder 24-club EuroCup, involving teams that qualify through domestic leagues, and opt not to play in the BCL.
"We will not be a closed league, but the door that will remain open will be the one coming from the EuroCup," says Bertomeu. "So the next moves in the future will be just in this direction trying to add more value to our commercial side. We'll have more tools, better inventory and a wider market to make our business more profitable. That is definitely the strategy for the next few years."
He also sees a need for greater
professionalism at the EuroLeague clubs at a time when financial fair play
regulations are being enforced, yet owners are still responsible for 30 per
cent of budgets (essentially covering losses).
This explains the launch in 2017 of the Euroleague Business Operations & Club Services division to work with the teams across all commercial areas to maximise revenues and create long-term business sustainability. This was built on late last year with the creation of a 'chief business officers board' that coordinates with that division, and a trip to New York to introduce club executives to best practice at the NBA and other North American leagues.
Bertomeu points out that in the last five years the average budget of EuroLeague teams has almost doubled from between €12 million and €13 million to €24 million, but insists there is a need for improved business structure at the clubs.
---
" Our main concern at this moment is we have to help our clubs to generate more revenues "
Jordi Bertomeu, president, chairman and CEO of Euroleague Basketball
---
He says: "Our main concern at this moment is we have to help our clubs to generate more revenues. Still we have clubs with losses. These losses are covered most of the time by our owners, and this is the most important thing we have to solve. We need to cover this gap. If you want to be sustainable, you have to make a system that is itself sustainable. And you don't have this with control. You have this by generating more revenues and being smart and efficient with your expenses."
Nonetheless, IMG appears satisfied with its investment to date, with Xavier Bidault, the commercial director of basketball at the agency, saying: "When we completed the joint venture agreement, we had a 10-year business plan that we worked on together, and if you look at any financial commercial metrics, we are ahead of the business plan, so it's going well.
"But we're not done yet. We were at a point where we needed to have a business plan as a point of reference, but there was not a lot of other reference. Now, we're barely looking at a business plan anymore, we're just looking forward at what needs to be done. I think the extension from 16 to 18 teams, and new projects in the market, are going to open up new opportunities in Germany and France. We're going to see the media rights increase there as well.
"And we'll continue to tweak the products. On the media side, we still want to improve. We still want to improve the production standards, the content we can offer. We're doing exactly the same on the sponsorship side, making sure the assets that we have and the benefits that we're providing are relevant to our partners and fans, and add value.
"There's still a lot to be done. But we're making good progress. And I think the one thing we managed to do this year, as opposed to the first two years, when we were still learning, is really looking ahead. Not just to next year, but for the next five years and the next 10 years to where we want to be and how we achieve that."
Soccer parallels Uefa, European soccer's governing body, is also looking to the future with a restructuring of the Champions League being considered for 2024 onwards that could, like the EuroLeague, result in guaranteed places for some of the continent's top clubs.
Calls for change, in particular more matches between the leading teams, are being led by the European Club Association, headed up by Juventus chairman Andrea Agnelli, although there is resistance from the continent's top national leagues, which have concerns over the potential impact on their calendars and competitive balance.
There are also fears that the plans would stymie fairytale stories such as Dutch club Ajax's progress from the second qualifying round through to the semi-finals of this year's Champions League, which included the sizeable scalps of Real Madrid and Juventus en route.
A draft for the revision of the Champions League that emerged recently proposed a switch from eight groups of four to four groups of eight, and 24 of the 32 teams qualifying automatically, alongside four semi-finalists from the previous season's Europa League and just four national league champions, with limited promotion and relegation.
However, Uefa has denied that any decisions have been made, with president Aleksander Ceferin pledging that there will be full consultation with federations, leagues and clubs prior to any changes to the format.
Euroleague Basketball has a relationship with the ECA, as part of a working group that also includes European club bodies in handball and ice hockey, dating back seven years, and sees parallels between its main competition and what its soccer associate is proposing.
Bertomeu says: "Of course we can't deny that our vision of the structure of the clubs competition has probably been a little bit inspiring for [theirs of] the Champions League. Basically there are two concepts that are a coincidence with our ideas. One is to have some guarantees of the best teams, something we discovered back in 2000, and the second is to have some stability. We try and avoid elevator teams [that go up and down quickly].
"Then you have to structure a competition around these concepts. Each governing body will have its own policy, its own strategy, its own needs. And football is always more complex than basketball. In football there is a different structure in which there are many domestic leagues that are really strong and have a value for the clubs… We have fewer countries with strong domestic leagues compared to football.
"So the structures are different, and the problems are different, but I believe that the principles if you want to develop a successful project are based on big teams and big markets, sustainability and stability."
The working group meets around twice a year and Bertomeu is open to talks with the ECA on its proposals for European club soccer, saying, with a smile: "We are champions of discussions."
Basketball Champions League ambitions The 32-team BCL more closely resembles what the Uefa Champions League is now, albeit without the elite teams already committed to the EuroLeague.
It was launched by FIBA and 10 national leagues (now joined by Spain's Liga ACB), in 2016-17 as a merit-based alternative to the competitions of Euroleague Basketball, and BCL chief executive Patrick Comninos insists it must stay loyal to its fundamentals of qualification via domestic competitions.
He points out that in the first three seasons, more than 100 clubs from 37 different countries have registered for the competition, with 67 clubs taking part in the regular season, which comprises a group phase followed by two-legged play-offs, including 17 in all three editions. This year's Final Four was held in Antwerp after previously unheralded local team Telenet Antwerp Giants progressed from the first qualifying round all the way to the semi-finals
Speaking to reporters at the event, Comninos describes the BCL as an "inclusive competition," saying it involves "everyone that wants to participate."
He adds: "It is about growing the sport. You've heard me say many times that basketball is not played by a few clubs and basketball is not played in a few countries. This is the only way to grow the sport. What we're seeing here in Belgium is hopefully an impetus for creating more momentum to grow the sport. If we restrict the sport in the five traditional territories, then we cannot expect much."
Comninos is concerned that EuroLeague teams with long-term licences such as AX Armani Exchange Olimpia Milan in Italy and Maccabi Fox Tel Aviv in Israel are regarded as the best clubs in their country, even if they do not win their domestic league.
He says: "In the world of basketball, there has been over the last decades a storytelling whereby it is not the results that matter so much, it is the brand that matters more, and this is difficult to overcome… These teams play for eight months, they fight on the court, one of them is crowned champion, but then the perception is that somebody else is better.
"This storytelling of the last 20 years cannot be dispelled in just three seasons. So, we are working and focusing and stressing a lot the importance of the sport results. We are happy to have the top teams. We call ourselves a Champions League and sometimes we get a little bit criticised for it, but we have more champions than any other club competition."
The BCL still regards itself as a start-up, so wide media coverage and exposure has been more of a priority than lucrative commercial deals.
However, as it enters a new cycle, the league is looking to progress with more national TV rights deals, to complement those already in place in major markets such as France and Greece, and, with the help of international sports agency Infront, new sponsors at both national and global level.
"We acknowledge that we are young, we are growing, we are making our first steps, but we take a lot of pleasure and energy by seeing the reaction of the clubs and the desire they have to play in our competition, and to continue in this direction," says Comninos.
The BCL chief executive was formerly the head of club and national team operations at Uefa, and has regularly lamented the fact that whereas his former employers run two European club competitions (Champions League and Europa League) that generate over €4 billion per year from television and sponsorship, European basketball has four competitions (EuroLeague, EuroCup, BCL and FIBA Europe Cup) that only make €40 million to €50 million.
He believes that growth can only be achieved organically, and that the extra revenues must be shared fairly between clubs at all levels.
---
" It's not about redistributing the €50 million. I mean, to put it very bluntly, I didn't leave Uefa to come and fight over €50 million. "
Patrick Comninos, CEO of the Basketball Champions League
---
Comninos says: "It's not about redistributing the €50 million. I mean, to put it very bluntly, I didn't leave Uefa to come and fight over €50 million. The point here is how to make the €50 million into €100 million, and the €100 million into €200 million.
"This is why I speak about organic growth, because if we are fighting over €50 million, we know where this goes, and, rightly so, it goes to the top clubs. But the point is that everybody else should also have a piece of a much bigger pie. So it is all about growth. It is all about bringing in new markets. It is all about bringing in new clubs. It is all about bringing in new investors because money needs money to grow.
"So how do you get a club in Poland which is a huge market to become interested? Well, you need somebody to be inspired and put money into a Polish club, but for him to get inspired, he needs to see that there is something at the end of the tunnel, both financially but also competitively.
"Until now, the champion of Poland had nothing to aspire to because the champion of Poland would never play in the EuroLeague. I use Poland as an example because it's a significant market both in sport and otherwise. Now we have come in and highlighted that if you invest and you win the [Polish] league, this [the BCL] is the competition in which you participate."
Below the EuroLeague, the summer has become a beauty parade of sorts as the European competition organisers look to attract the best available teams, and Comninos believes the uncertainty has only served to encourage short-term thinking, something the BCL aims to eradicate.
He concludes: "There's no five-year plan for any club. It's all about what's happening next week. And this does not help us increase the pie. We're bringing in, and I keep stressing this, a new model that allows clubs to plan for the long term."