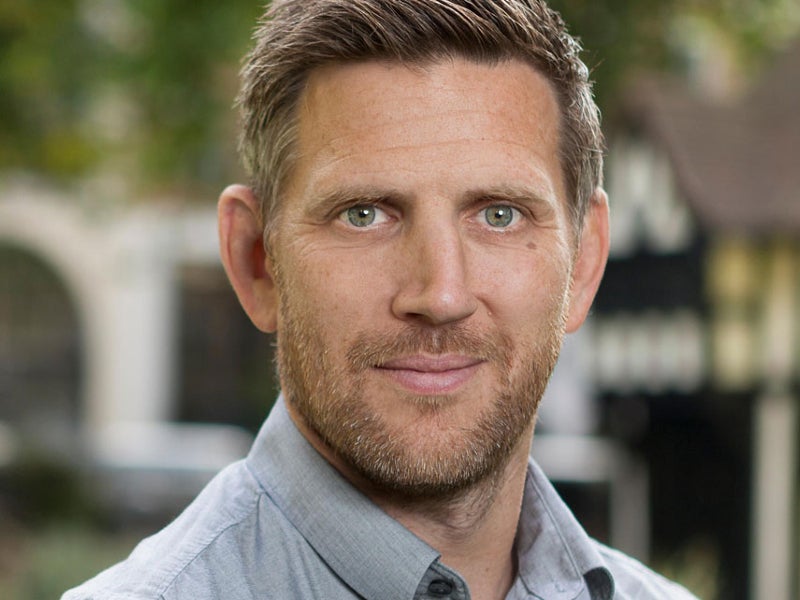 Last week, Genius followed its huge 75% year-on-year increase in revenue for 2021, attributed largely to exponential growth in its sports technology and services division, with a 10% increase in Q1 revenue over the same period in 2021.
The repeated strong figures are a continued validation of the company's shift towards an integrated strategy that starts with collecting data at individual matches and sees the creation of a host of betting and media products that are driven by that data.
Genius has gone from strength to strength since it was formed in 2016. Today, it is one of the big players in the industry, sitting at the intersection of sports technology, data, and video.
In an interview with GlobalData Sport, Genius' chief commercial officer Jack Davison explained how it got here and how it envisages the future.
Data tech
"When I joined the business, we were a betting technology company," Davison said. "What we did was build software that allowed our customers to manage in-play events very efficiently."
"We realized that in order for us to be successful, for our products to work, we needed to know what was going on in a sporting event – that live data – what's happening in the match what the score is, what the time is, all of that sort of stuff."
The trick, explained Davison, was to not only provide the software for offering bets to end users, but to also be capturing events as they happen in play and be turning them into data for use elsewhere.
"This is the very early days of online betting when rightsholders weren't really involved," he noted. "There wasn't any maturity around it and official data wasn't really a thing. But we realized that data is a big part of the industry – the fuel that drives it. So, we said 'we've got to be part of that ecosystem.'
"We started to build products that enabled us to not only collect data but also products that we would provide to sports organizations in order to help them run their businesses more efficiently. Some of that was about things like competition management and accreditation, some of it was about live data collection for their purposes."
Betting and media
From Genius' perspective, a sport has two things. There are the assets – like rights, marks, logos, data, and video – and the audience.
"We're really good at understanding and segmenting sports audiences and betting audiences," explained Davison. "We then layer on lots of products on top of that information.
"A lot of that is still in the betting market, but we're now also powering products across broadcast, digital media, the adtech space, such as overlaying live data and live odds onto a video appearing as an advert on YouTube. It's all interconnected, and all have data at the heart of it."
"Then we've got lots of distribution channels. As we layer on technology after technology, we're able to generate value in a wider way compared to competitors because we're not just doing one thing with that raw asset. We're actually using it many times across different markets, doing different things."
With those markets in mind, Genius has four main types of clients. There are sportsbooks, to which it supplies products and content. It provides those services to digital publishers too, but it also has relationships with them whereby it can access their audiences. There are the more traditional publishers, and finally, there are brands, which can leverage the data that Genius collects.
Davison explained: "We know a lot about what's going on in a sporting event and we understand what's relevant and we understand contextual staff. We understand the right message, right moment, right time, and right person because we've got all of this audience data. If I'm a brand and I want to connect with a sports audience, I want to do that in a contextual way."
Its NFL data feeds, for example, powered Captain Morgan's over-the-top Super Bowl Punch Bowl, which displayed the score in real-time, while through a partnership with Jersey Mike's, an official sponsor of over 40 NCAA schools, it created a free-to-play trivia game that drives sign-ups for the brand's mobile app and loyalty scheme.
Of course, Genius also has relationships with over 400 sports organizations, but few of them are revenue-generating. Indeed, typically there is a cost involved for Genius to get an organization set up for capturing its data, but once that is done the data can then be monetized in a host of ways.
Official data
A key change in capturing sports data over the years has been the shift to sports organizations making exclusive agreements for their 'official data' rather than having different parties collecting different datasets with different results.
"We've been saying for a very long time that it's right for the sports betting industry to be run off official data," said Davison. "We stood alone for a long time in running that argument. The market now is pretty well established. I think our competitors fought against that and now they've stopped swimming against the tide, and they're coming along and joining that change in the market."
While data collection and veracity are key, it's also critical to know how to turn that data into something meaningful and interesting for fans.
"A lot of the opportunity for us is about layering on content, and some of that is rights acquisition, some of that is partnerships. Historically, we've been a data business, now we're a data and video business because we're just adding more content.
"What we're doing now over a period is layering on more technology that's able to collect richer data and different things," said Davison.
"The vision that we have is a really clear convergence, particularly in the US around sport, betting, and media … We're trying to make sure that we are leading the product evolution of that stuff."
To that end, Genius' recent acquisition of Second Spectrum has allowed it to automate the capture and distribution of live tracking and performance data and display that information with data visualizations across live broadcasts. Among the properties it has delivered these augmented broadcasts for are the NFL, NCAA, and NBA.
For the NCAA's March Madness basketball tournament, meanwhile, it used optical tracking cameras to automatically capture the precise coordinates of each player and the ball 25 times a second and then made that data instantly available to tournament broadcasters Turner and ESPN.
Interactive video
Davison continued: "Marrying personalized content into a live video space is quite an interesting challenge, but we're already on that journey. To some extent, the first thing is about marrying those two things and saying, 'Well, I can now do interesting things here on a kind of one-way relationship'.
"The future here is to make this a two-way relationship so it's a transactional dynamic. So it says, 'Okay, well, I'm interested in when I'm watching this, actually, one of the things that I might want to do as a fan, is I might want to consume data in this way or consume video in that way but also, I might want to interact in some sort of transaction, I might want to watch it, I might want to buy a ticket, I might want to buy some merchandise, I might want to place a bet'.
"These are all just transactions that can happen in and around a sporting event and we've got all of the pieces."