Zohar Rahid, the general manager for Fanatics' international business, explains how the online sportswear and merchandise retailer has met demand during the Covid-19 pandemic, and outlines its plans for the future.
With traditional retail stores closed and limited spectators at stadiums, how has Fanatics pivoted to ensure the availability and distribution of products for fans?
As you would expect there has been a big change in fan and consumer behaviour throughout the last 12 months as people have moved to buy online. The good news for us, our partners and the fans is that Fanatics was already well positioned to adapt and take advantage of this shift.
Firstly, as a technology company at heart, our partners and their fans benefitted from the fact that we invest hundreds of millions of dollars every year in the latest technologies to ensure our platforms are state of the art, secure and ready to cope with huge surges in demand.
Secondly, our vertical commerce (v-commerce) model means we flex supply and demand regularly as teams and players become popular or successful, which helped us ensure availability and choice of merchandise has continued to be good throughout the pandemic.
Thirdly, because e-commerce sales were going strong, we had the ability to relieve sitting store inventory and use it to serve the surging demand online. Additionally, clubs were more focused on the e-commerce channel, and so we were able to get them to engage fans more through digital marketing and collaboration than usual – exciting content, active engagement, and reminding the fans that everything they are used to seeing in the stadium or high street store is still there online to help celebrate their respective clubs.
How well do you
really

know your competitors?

Access the most comprehensive Company Profiles on the market, powered by GlobalData. Save hours of research. Gain competitive edge.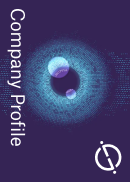 Company Profile – free sample
Thank you!
Your download email will arrive shortly
Not ready to buy yet? Download a free sample
We are confident about the unique quality of our Company Profiles. However, we want you to make the most beneficial decision for your business, so we offer a free sample that you can download by submitting the below form
By GlobalData
Lastly, as a global company with offices and distribution facilities in 11 countries across the world and more than 7,500 staff, one of the things we pride ourselves on is enabling clubs to have shots on goal internationally and serving fans all over the world equally – meaning if you're a Manchester United fan in America, Japan, China or wherever, we want you to be able to have the same assortment as a fan in the UK. Because our cloud platform is global, all the increased initiatives we were doing around digital marketing and creative content with the clubs were also driving sales internationally above normal levels and those extra sales helped us continue to relieve the store inventory and the cycle fed itself in a positive way.
No club or even league on its own can justify spending hundreds of millions on an e-commerce platform, manufacturing capabilities and global distribution network. For us, given our scale, it makes sense, and so the clubs can benefit from our investments and from true global reach and unmatched technology.
Specifically, how is the company working with its partner leagues and clubs to ensure revenue streams are maintained?
Merchandising revenues have become, and continue to be, an increasingly important revenue stream, particularly during the pandemic as grounds remain closed, media dollars are reduced, and sponsors are struggling to make their own P&Ls work, and so a company like Fanatics, being able to truly maximise this revenue stream, provides clubs with some guaranteed money, reduces their risk and working capital needs and ensures the fans are being served in the best way possible.
We work with more than 300 of the biggest sporting organisations in the world and our goal with each and every one of our partners is to constantly strive to serve their fans with the best choice of merchandise, easily accessible wherever they are in the world, and we focus 100 per cent every day on doing that.
One of the ways we've changed the industry is the v-commerce model, which allows us to manufacture the merchandise and so we control the speed at which the products move from the design to manufacturing to distribution and to customers' doors (a complete end-to-end approach). V-commerce allows Fanatics and many of our partner clubs to create high-quality, real-time products that are readily available across online and offline channels.
Sport is the least predictable business in the world. You can't predict which teams are going to win or lose, which players will get hot and which players will get injured or transferred. It's a dynamic where agility is a true advantage. You need to be ready with every player, every size, every colour, every style and every gender to meet fan demand, otherwise you're going to miss opportunities. Our v-commerce model creates a faster, more efficient, more profitable business with the ability to reallocate products based on where the demand is coming from.
We can make one or a thousand shirts and shift to on-demand from mass production much more easily than anyone else in this business, and we can do this per local market in many cases. We are able to help fans share in key moments in sports and can have products ready within minutes of these special moments. In the case of known events, like championships, we're ready for global distribution, no matter the outcome, as the referee blows the whistle.
We are also an agile company by nature and working with our partners we were able to react quickly by moving stock to where it was most needed. We have omnichannel partnerships with many of our partners, running both their physical retail and e-commerce operations and we were (and still are) able to move stock seamlessly from the physical retail stores to our warehouses to supply our e-commerce operations.
What have been the biggest opportunities and challenges presented by the pandemic, and how have these been met?
With much of our revenue coming from e-commerce, the obvious opportunity was the significant shift to the sector, which, as a general trend, we always anticipated, but the pandemic created a step function acceleration at the rate fans, and consumers in general, changed their habits to buy online.
2020 proved that having a strong online retail presence is vital for any football club or sports organisation and, as Fanatics is primarily a technology company, our partners have been able to utilise the company's expertise and investment in this area.
Our partners all use our cutting-edge Cloud Commerce Platform. They are able to take advantage of the fact that we invest hundreds of millions of dollars every year in technology, meaning their sites are always performing in line with the best of Silicon Valley and the industry. We have over 300 partners who all benefit from every test we run on every site.
So Bayern Munich benefit from every improvement we make on the NFL site, PSG benefit from every improvement we make on the NBA site and vice versa. Those who depended on their stadium or physical stores, and weren't utilising effective e-commerce solutions, definitely struggled.
Secondly, as the clubs focused on this channel more than pre-pandemic, when they could depend on stadium sales, they were more open to listening to suggestions around improving traffic flow to the store and overall fan engagement. This proved to deliver results, and I hope and believe clubs will continue to do these things as we go back to whatever the new normal will be. The shift toward e-commerce is not changing, so hopefully retailers and clubs have realised the world has changed and online sales will continue to be a key channel in 2021 and beyond.
In 2020, we had two main challenges – supply chain and distribution disruptions and the shortened/changed sports season dates. One of the biggest issues in Europe was the movement of the football league seasons and the subsequent 'squeezing' of the traditional time frames in which new shirts were launched. We also had to deal with the reality that manufacturing facilities for kit manufacturers, as well as our own and distribution facilities had to shut down and/or reduce the headcounts to adhere to the social distancing and safety requirements.
For us, employee safety is the number one concern, so we cut no corners, and this meant fewer products produced and fewer packages shipped per day. Despite the significant challenges posed, many of our partners in the Premier League and across Europe broke sales records for new jersey launches. We found out pretty quickly that despite the pandemic, fans are still fans and will celebrate and support their teams. If they can't do it in person, they'll do it remotely, online. It's our job to enable access to the merchandise.
How has Fanatics performed financially over the last year?
For Fanatics itself, and many of the Fanatics partners, 2020 was actually a growth year because we had the e-commerce infrastructure, product agility and knowhow to convert on the channel shift effectively. Unfortunately, for clubs heavily dependent on stadium sales and physical retail, or those that don't benefit from an agile supply chain like Fanatics offers, the empty stadiums and supply chain challenges presented by the pandemic limited the growth.
What has been the level of new business, and are more partners in the offing?
You will have seen that last year we announced one of the biggest sports merchandising deals in history with Paris Saint-Germain and have also recently announced a long-term extension to our partnership with Atlético Madrid and a new deal with the British and Irish Lions so, yes, new partners are coming thick and fast.
We are speaking to a lot of clubs and sports organisations across Europe who are interested in working with us and the recent pandemic has created dynamics for clubs where Fanatics' capabilities are even more interesting than before. Definite income from media, sponsorships and ticket sales is a bit harder to count on in the immediate term, and so Fanatics being able to truly maximise the merchandise revenue streams, offering some guaranteed money, reducing risk for the clubs, ensuring the fans are being served in the best way possible and enabling them to remain engaged with the team are all very interesting to club owners and management. Our video conferencing systems are busy, let's put it that way!
Setting up a global merchandising business for clubs can take a lot of investment and initial set-up time, and once you've finally done it, you have to keep up with the rest of the e-commerce space in terms of technology and consumer expectations around delivery, speed, mobile capability and global access to the inventory so many clubs rightfully spend their money and focus elsewhere – on talented players and ensuring they perform on the pitch, selling tickets, getting the right media exposure and kit partners.
Fanatics can immediately deliver growth and enable the game-changing fan experience and global reach in merchandising with a level of quality and professionalism that clubs can be proud to associate with. I do think that most of the clubs and leagues we work with, like PSG, Atlético, Bayern Munich, Manchester United, the NBA etc are very fan-focused and realise that to stay ahead they need to think innovatively and have a state-of-the-art e-commerce system, global distribution and the product agility to move quickly if needed.
What are the prospects for development and expansion in the coming years?
Fanatics has been able to maintain an average annual growth rate of almost 40 per cent for close to 20 years and that's in an industry of licensed sports that has been relatively stagnant in recent years. The opportunity for European clubs to grow their brands is big – an obvious one is serving the international markets effectively. There's no reason top clubs don't do 50 per cent or more of their sales outside of their home country. That's far from the reality for most clubs in Europe, and this has been a massive unlock Fanatics has been able to offer clubs.
That's the easy one, then it's about growing the market and expanding the assortment and identity of what fan gear is. Today, in Europe, for a typical club, 70 to 80 per cent of the merchandise sold is the kit. In other regions of the world, the jerseys or kits make up less than 50 per cent of the sales. There is a whole untapped fashion and fan gear category that is being underserved at multiple price points.
The other piece here is that name and number distribution is not as widely available as you may think. In many regions of the world, but also in some local markets, you may want to buy your favourite player jersey, but you can't because many of the retailers may only have the blank jerseys or only one or two players available for a certain team. Fanatics is uniquely positioned to open the doors to the full consumer base to increase each club's share of this massive opportunity.
Lastly, as the world evolves toward ecommerce, there are regions where 90 per cent or more fan gear is purchased at physical stores. This is quickly evolving, and the pandemic has expedited that shift towards e-commerce, enabling product agility and more active fan engagement. We believe we are the best e-commerce solution for this industry, no question, so this is what excites us about working with clubs, Formula 1 and our other partners. We know the market is big, we know our partners are looking to tap it, and we know we're the best solution to help them do it and grow their business.