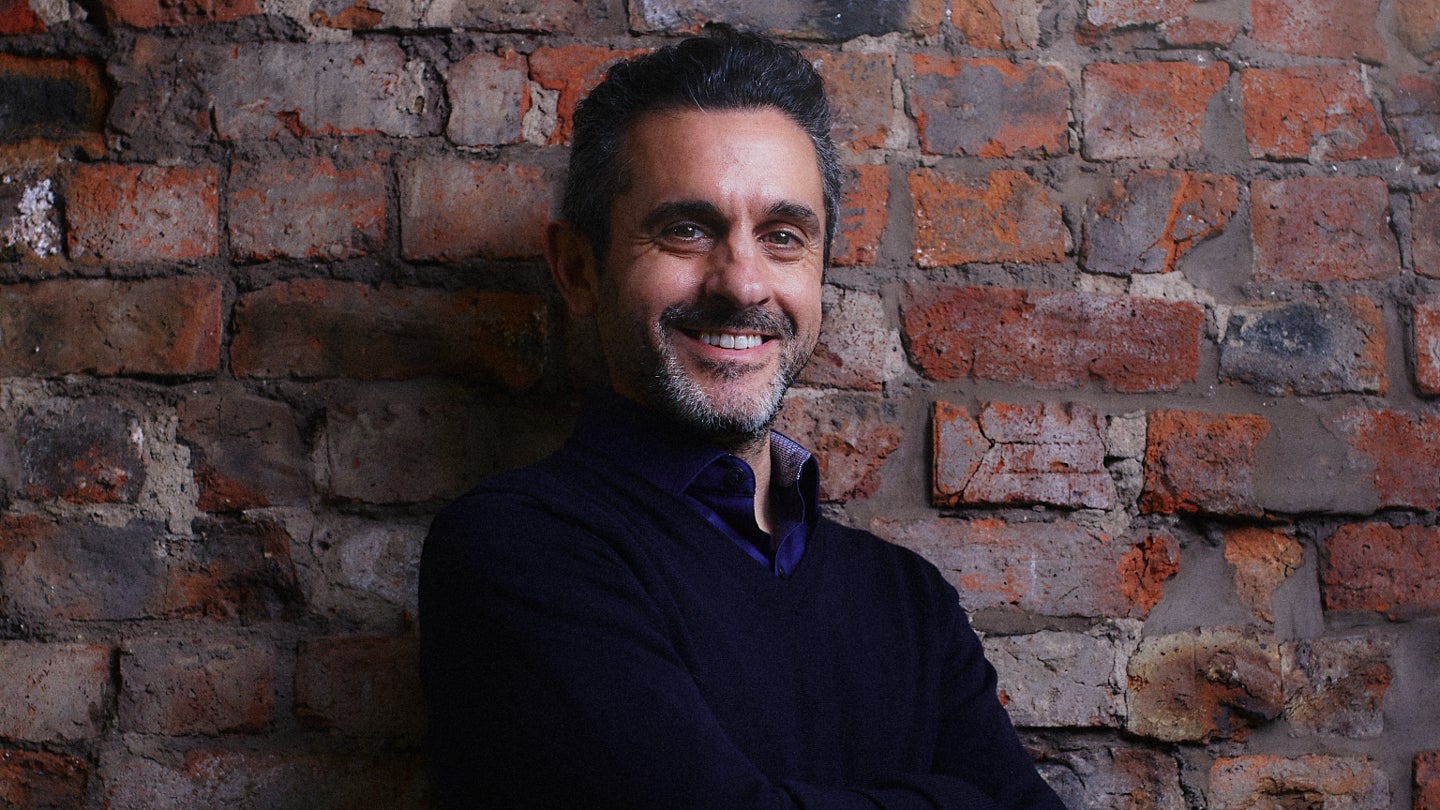 "There'll be more movement in the direction of sport as entertainment, not just for the hardcore sports consumer but a wider audience."
This is the direction of travel for Fanatics, according to its senior vice president for international business affairs and development Matthew Primack, but it also distills the future of the sports industry as a whole. It is the growing size and influence of the company, which now describes itself as a 'digital sports platform', that makes it increasingly reflective of the sector.
For Fanatics, as a merchandiser and retailer primarily, the shift applies to sportswear first and foremost and the ability to present products alongside content. That is illustrated by its newly announced tie-up with UK pay-TV giant Sky Sports, which will see the rollout of an online sports merchandise store for the broadcaster.
But the broader convergence between sports media and other related forms of entertainment was also shown in May when it was announced that Fanatics had agreed a deal to acquire the US arm of Australia-based international online bookmaker PointsBet as part of its expansion into sports betting.
Betting and collectibles
On that front, Primack tells GlobalData Sport: "There's a 10-year vision behind the betting and gaming group, which Matt King, who's the CEO of that group, is developing, and there are some pretty high-level buyers into that business. We're still definitely in the build phase of Betting and Gaming. There will be more and more news coming out. It's an important area."
Betting & Gaming sits alongside Fanatics' Collectibles division as one of two launched latterly to sit alongside its traditional Commerce merchandise and retail arm.
Set up in 2021 with $350 million of funding, the Collectibles business was cemented with the acquisition of major trading cards player Topps in 2022. There is a natural fit for collectibles within the growing business as it expands into more areas of the sports ecosystem, but the division is also of personal interest to the company's founder Michael Rubin.
"It's a major passion point for Michael," Primack explains. "His world in sports started when he was a trading card geek or nerd or collector. It's almost like watching a boyhood dream bear out in reality on a massive scale. He's always down at trading card conferences.
"A thing that I think Michael recognized there and is most excited about is that it's quite an old-fashioned industry that's really been dominated by a very small number of brands in a very old-fashioned way.
"So, you've kind of got this wonderful blending moment of an innovative, digital, tech-first, data-savvy, advancing company tapping into basically an old-fashioned publishing industry. Except, the difference with newspapers is that people are reading them less and less, and they're finding them in different ways. There is no new way to consume a trading card. It's just about how you discover it, find it, and reach the consumer. So, when those two universes come together, that's really explosive. That's really exciting."
Rubin, the leader
Much has been written about Rubin as a visionary yet down-to-earth leader, and that is perhaps complemented by Primack's characterization of the business as "an entity not driven by private equity money or seed money necessarily but by a very passionate founder."
Rubin founded Global Sports Incorporated (GSI) as an apparel and logistics company in 1999 before pivoting the business to e-commerce in what can be seen as a seminal moment in the development of Fanatics. GSI struck its first e-commerce deal in 2002, with US stock car motor racing series Nascar.
Fanatics, then purely a sports retail business, was acquired and merged into GSI in 2009. In 2011, Rubin sold GSI to eBay for $2.4 billion but bought back the sports e-commerce business with the Fanatics name to create the makings of the business we know now.
Fanatics talks of Rubin's vision then for "an entirely differentiated, real-time licensed sports merchandise experience for global fans and partners, who had been handcuffed by an industry that had not yet adapted to the new consumer-driven, on-demand world."
The company's strategy at that point – focused on real-time manufacturing, data, and technology – still rings true, but today's retail and e-commerce giant was also built on investment, acquisitions, and partnerships.
"He convinced the likes of the NFL, MLB that e-commerce was the future and that if they trusted Fanatics to lead them into that new space then we wouldn't do them wrong," says Primack.
"Those relationships led to us proving the model, demonstrating the value, building really strong relationships that then became long-term partnerships that included investment and equity relationships with those leagues.
"What you had from a very early stage were direct relationships between the sports leagues, clubs, and federations with Fanatics."
The past and present
Perhaps no deal has been more pivotal for Fanatics than the 10-year exclusive licensing deal it struck in 2018 to manufacture all of Nike's NFL products for adults. Primack explains that the business had been becoming more vertically orientated as it developed its sports merchandise propositions over time.
"Through building relationships with the leagues, you then get a relationship with Nike, and Nike says, 'How best can we serve fans? How can we get merchandise into their hands as fast as possible?' So, we started manufacturing products really driven by that goal to give a better experience to Nike customers, as well as their teams, leagues, and sports.
"Then, you've got this thread running through from the creation of products to the sales and marketing of that product, all through the lens of the sports league or club. The sports league or club's number one priority is to have a happy fan, and fan satisfaction, and so, if you pulled that fan-to-satisfaction thread back, you could see that this works for American sports leagues and federations, and so then the portfolio built to MLB, MLS, NHL, NBA, college, etcetera."
More recently, in April, it was announced that Fanatics had expanded its partnership with World Wrestling Entertainment (WWE) to cover all of the promotion's global event retail and merchandise operations, having struck an initial major e-commerce and merchandise deal in 2022.
That tie-up arguably most reflects the future of the business and Fanatics' shift toward entertainment.
"WWE is a landmark deal," Primack says. "It's what we call a platform deal – a deal that touches almost every part of our business.
"WWE has a massive touring business. It touches on trading cards, NFTs, licensed products, products manufactured, events, e-commerce, etcetera. I think it's a move from sports into sports and entertainment. There are adjacencies there that are really, really important.
"That's probably an area that as we look for the next year, two, three ahead of us, there'll be more of that."
Investment rounds
A major factor that has propelled Fanatics into the position it is in now is the buy-in it has generated among sports properties, many of which are invested in the company through their partnerships. Among them are American football's NFL and NFLPA, baseball's MLB, and ice hockey's NHL.
Crunchbase has its total funding raised over the years at $4.9 billion, starting with a $150-million round in 2012 and a $170-million round in 2013, which valued Fanatics at $3.1 billion.
On this front, the company's growth is illustrated by the $1 billion it raised in 2017 and the most recent funding round in 2022 that brought in $700 million and valued it at a colossal $31 billion.
Of these recent fundraising rounds, Primack explains: "You've got a profitable commerce company a few years ago, Fanatics Commerce, the core business, and a sum of money that is very significant and that can be made to bear on building new businesses without having to drain the core competence and also, through acquisition, grow new areas of the business and industries.
"If you look at something like the Topps acquisition, which was a consequence of having the money and the vision to go and build that vertical – a vertical that adds another core asset, which is Topps, which turned out to be a terrific business – you can start layering on top of that.
"So now you've got a really good commerce business, you've got a really good authentics business, and the next one rolling in there is betting and gaming."
The tech
What pulls all this together – the reason for the partnerships and investments and what makes them work – is the platform on which Fanatics runs.
"A few years ago, all of the technology was re-platformed to what we call CCP, our cloud commerce platform," says Primack. "A billion dollars of investment went into it. And the thing that is super special about CCP is it exclusively focuses on licensed sports.
"If you think about Amazon or eBay or Zalando or whatever, they can be selling mugs and keychains and tables and coffee and sandwiches and everything in between. They're built to be generalists. CCP is built exclusively from the specialism around licensed sports.
"On CCP, we have around 900 to 1,000 partners all over the world, and all of those partners have a commonality to them. They are in the licensed sports space. That platform is operating websites, it's white labeling, but it's also operating our venue retail business."
By way of example as to how important the CCP platform is, Primack points to a 1,000% growth in Fanatics' business with the prestigious Formula 1 motor racing series since 2018 and over 100% growth in the last year.
"What that speaks to is the ability of the CCP platform to see where all the spikes are all over the world and be able to go after them and chase them and find them all. A couple of years ago, the US was the eighth largest market for F1 online but today it's number one. We've been able to go back to Formula 1 with the data that comes out of our platform and help them to enhance their business.
"All of that data, all that information, all that hyper integration, enables a really, really strong partnership. When they're benefiting from our platform and our platform is helping us grow their business it becomes a virtuous growth cycle."