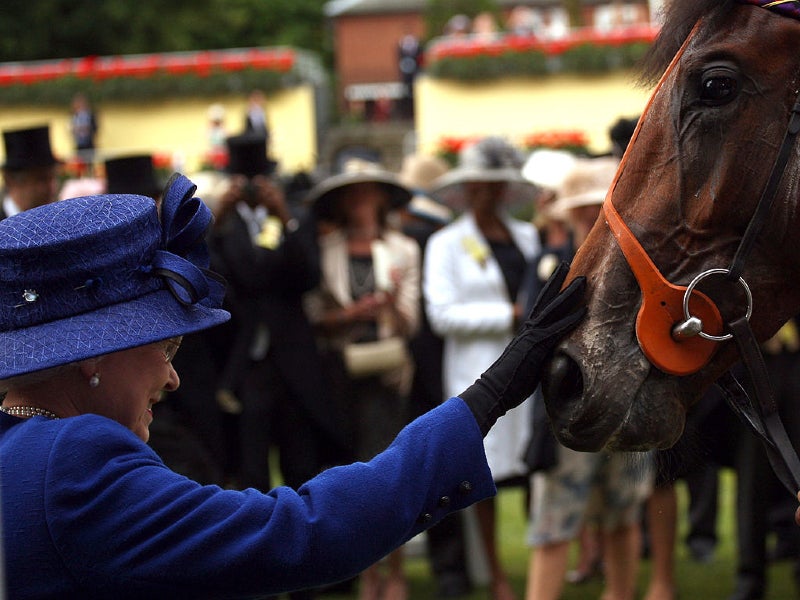 A number of sporting events in the UK have been postponed or canceled as a mark of respect following the death yesterday (September 8) of Queen Elizabeth II.
The union's most prominent sporting competition, English soccer's Premier League, has today (September 9) announced the cancellation of its fixtures this weekend and on Monday.
In a brief statement, Richard Masters, chief executive of the Premier League, said: "We and our clubs would like to pay tribute to Her Majesty's long and unwavering service to our country. As our longest-serving monarch, she has been an inspiration and leaves behind an incredible legacy following a life of dedication.
"This is a tremendously sad time for not just the nation but also for the millions of people around the world who admired her, and we join together with all those in mourning her passing."
The country's second-tier English Football League has postponed all of its fixtures today (September 9) and tomorrow (September 10) in line with the Premier League and the Football Association governing body.
The Irish Football Association has suspended all of this weekend's matches in Northern Ireland and the Football Association of Wales those in its country.
The England and Wales Cricket Board (ECB) has canceled today's play in the third test between England and South Africa men at the Oval in London.
It noted that the Queen and her late husband H.R.H. Prince Philip, The Duke of Edinburgh, "both had a long history of supporting cricket and England's national sides," and were patrons and honorary life members of the historic and influential Marylebone Cricket Club.
Richard Thompson, the ECB chair, said: "I'm sure I speak for everyone in the game when I say how truly sad I am to hear of the Queen's passing. Her Majesty has been such a great supporter of the game and was always so vocal of her and her late husband's enjoyment around the sport. Her dedication to her country will never be forgotten. For her service and her selflessness over her extraordinary reign, we owe her a debt that can never be repaid."
The chair of the British Horseracing Authority (BHA), Joe Saumarez Smith, meanwhile, said: "Racing owes an incalculable debt of gratitude, not only for Her Majesty's dedication and commitment to the sport, but for her public advocacy of it, something that doubtless has driven the sport's popularity and attracted a great number of fans.
"There will be many who work in racing who have enjoyed relationships with Her Majesty through the training and breeding of her horses and will be grieving.
"Our thoughts are with them, and of course, the sympathies of all associated with racing are with Her Majesty The Queen's family, on this sad day."
The BHA initially suspended racing yesterday and today, and it has now also canceled tomorrow's meetings. Racing will resume on Sunday (September 11).
Play has also been suspended at golf's BMW PGA Championship event on the DP World Tour (formerly the European Tour) but will resume tomorrow.
Premiership rugby union matches will all go ahead, albeit with games last night and tonight pushed back in the weekend.
Today's Great North 5K and the UK Athletics 5K Road Championships have both been canceled, as have the final three stages of cycling's Tour of Britain.
Elsewhere, the British Boxing Board of Control governing body canceled all events this weekend, including the middleweight bout between Claressa Shields and Savannah Marshall.
Image: Julian Herbert/Getty Images