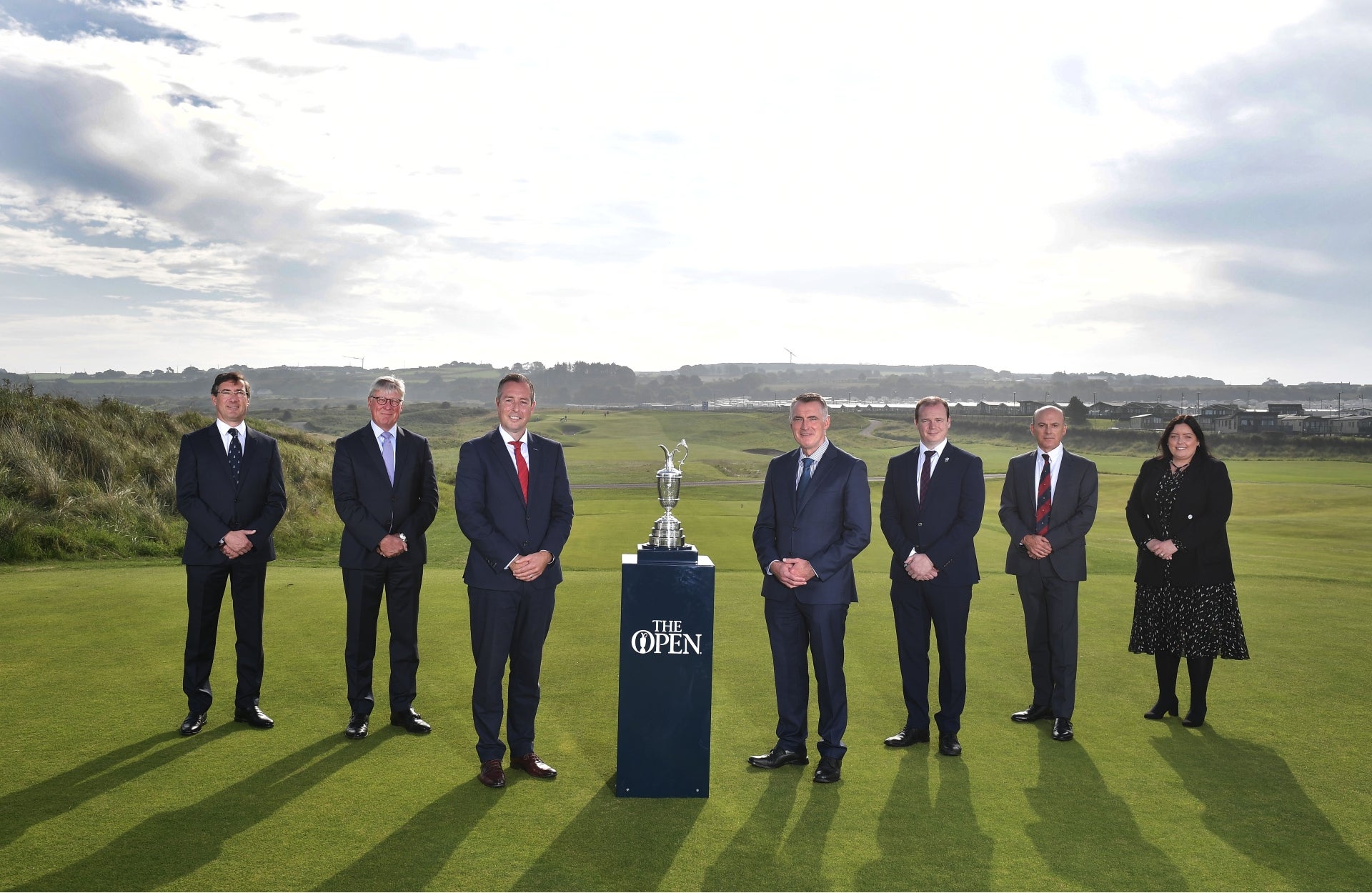 The British Open, one of men's golf's four majors, will return to Royal Portrush in Northern Ireland for its 2025 tournament, the R&A, the UK-based governing body for golf, has announced today.
The Open returned to Portrush in 2019 for the first time since 1951 after it was added to the current pool of venues for the tournament in 2015.
The event attracted 237,750 spectators, which is a record for an Open outside of St Andrews, Scotland, and saw Irishman Shane Lowry run out the winner.
It was also found to have generated an economic impact of £45 million ($62 million) to the Northern Irish economy, £37.3 million of advertising equivalent value (AEV) in global television coverage and £23.7 million of AEV in other media coverage.
The Open was cancelled in 2020 due to the coronavirus pandemic but was won by American Collin Morikawa when it returned this year at Royal St George's in England.
Next year, when the Open celebrates its 150th anniversary, it returns to St Andrews, after which it will be held at Royal Liverpool, England, in 2023, and Royal Troon, Scotland, in 2024.
Portrush is the only venue outside of mainland Britain that the Open has been held and the R&A has dismissed talk of taking the Open outside the British Isles.
Martin Slumbers, chief executive of the R&A, said: "The Open in 2019 was a massive success and showed just how much collective enthusiasm, passion and commitment there is to make Royal Portrush one of the leading venues for the Championship and to build a distinctive golf tourism brand for Northern Ireland."
Ian Kerr, captain of Royal Portrush, added: "This is one of the biggest sporting events in the world and to see it return to Northern Ireland and Royal Portrush so soon, is a recognition of the excellent work done by all involved in 2019.
"The Open in 2019 created a positive festival atmosphere in the area and we look forward to hosting this wonderful event once again."