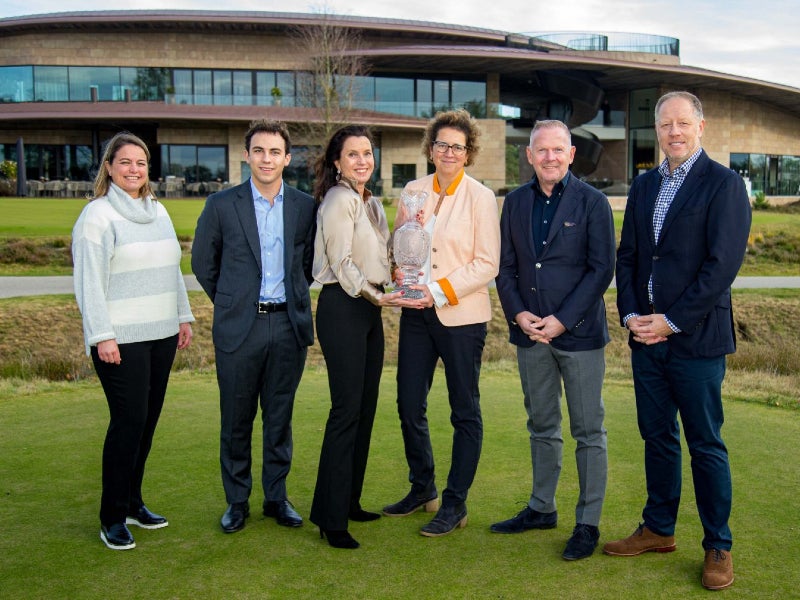 The 2026 edition of the Solheim Cup, the biennial women's team golf competition contested by Europe and the USA, will be held at Bernardus Golf in the Netherlands, it was announced yesterday (November 15).
The course, which is located in Cromvoirt near Eindhoven, only opened in 2018 but has already hosted the Dutch Open on the DP World Tour (formerly the European Tour) in 2021 and 2022 and will do so again in 2023.
Designed by American golf course architect Kyle Phillips, it is described by the Ladies European Tour (LET), the organizer of the Solheim Cup alongside the US' Ladies Professional Golf Association (LPGA) Tour, as "a heathland golf course with tricky water hazards and a compact layout with an architecturally stunning clubhouse and world-class practice facilities."
The bid was supported by the Royal Dutch Golf Federation (NGF) and the joint venture between the LET and international sports and entertainment company IMG.
IMG was appointed in 2021 as the delivery partner to the European Solheim Cup from 2026 until the end of 2038, making the Bernardus Solheim Cup the first in which it was involved.
It is responsible for finding host countries and venues, commercial activities, licensing, operational aspects, delivery, and marketing and communication initiatives.
The agency will deliver a minimum of four editions of the event in Europe, with the LPGA continuing to look after the US-based matches.
The partnership followed a successful collaboration in 2019 when IMG was enlisted to co-deliver the Solheim Cup at Gleneagles with the VisitScotland tourism organization. The event was described as the most successful, with over 90,000 spectators in attendance and a broadcast reach of "millions" around the world.
Ross Hallett, senior vice president and head of golf for Europe the Middle East, and Asia at IMG, commented: "This is the first event of our partnership with the LET joint venture and in Robert and the team at Bernardus and the NGF, we believe we found the ideal partners. They share our vision, commitment, and passion and I know the partnership will deliver success as well as continue to build the Solheim Cup for future years."
Caroline Huyskes, president of the NGF and president-elect of the European Golf Association, commented: "I am proud that the Solheim Cup is coming to the Netherlands. This event contributes to the NGF strategy aimed at attracting women and rejuvenating the sport in our country.
"The fact that we have been able to bring one of the largest women's sports tournaments in the world to the Netherlands is a reflection of our ambition and drive."
The 2023 Solheim Cup will take place in Finca Cortesin, Spain, from September 22 to 24 that year and the 2024 edition in Virginia, US, from September 10 to 15 that year. The dates for the 2026 edition have yet to be confirmed.
The tournament will be held in even-numbered years from 2024 to avoid clashing with the Ryder Cup, the men's counterpart.