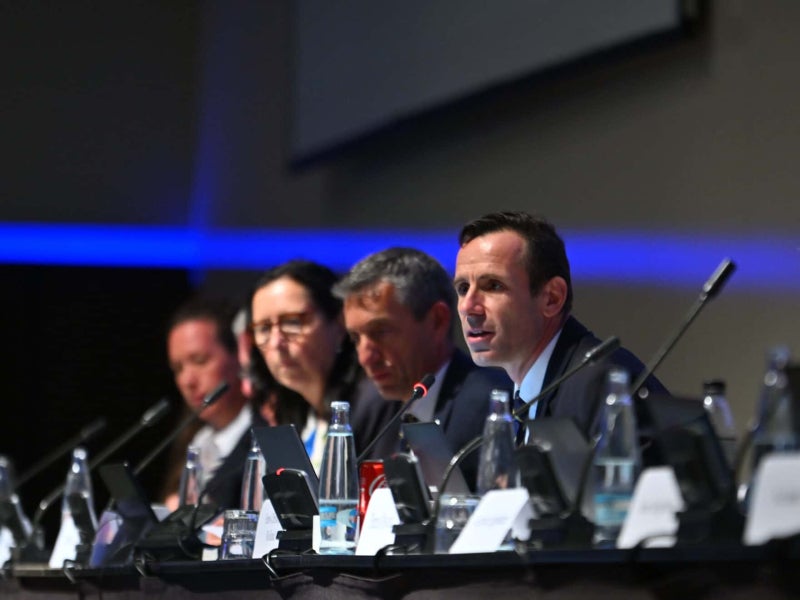 The 2025 edition of the World Rowing Championships annual international event, which is the pinnacle of the rowing calendar aside from the Olympics, will be held in Shanghai after the 2021 edition planned for the Chinese city was canceled.
Shanghai was chosen as the host of the 2025 edition by way of a vote at the congress of the World Rowing governing body today (September 26) in Prague, Czech Republic, with unworkable Covid-19 restrictions in China having put a stop to the 2021 event going ahead.
The 2020 edition, which had been due to take place in Bled, Slovenia, was also canceled due to the Covid-19 pandemic.
Shanghai entered a bid for 2025 in May, with congress delegates following the recommendation of the World Rowing Council that it be awarded the event.
Amsterdam in the Netherlands and Varese in Italy had also entered bids, although Amsterdam remained the only other bidder by the time of the vote.
The World Rowing Congress opted to provisionally award the Dutch city the 2026 edition of the event.
The 2022 championships were held in Račice, Czech Republic, from September 18 to 25. Next year's event will take place in Belgrade, Serbia, while the 2024 edition will take place in St. Catharines, Canada.
Also at the congress, Varese was awarded the first of the three annual World Rowing Cup regatta events in 2024 and Poznan in Poland the third. Lucerne in Switzerland had already been chosen to host the second of the three legs. Two legs of the 2023 event will also be held in Varese and Lucerne, with the remaining leg to be staged by Zagreb in Croatia.
Delegates from 39 member federations were present at the World Rowing Congress, while 31 had registered to attend virtually. Voting was facilitated by the electronic voting service provider Lumi.
The delegates also re-elected five commission chairs to their posts: Rosie Mayglothling (Great Britain) as chair of the competitive commission, Eva Szanto (Hungary) as chair of the events commission, Patrick Rombaut (Belgium) as chair of the umpire commission, Rebecca Thomas Orr (Canada) as chair of the para-rowing commission, and Ronald Chen (US) as chair of the master's commission.
Mathias Binder was newly elected as chair of the equipment and technology commission after the incumbent Paul Fuchs reached the term limit.
The Mauritania Rowing Federation also became the latest member of World Rowing, bringing the number of member national rowing federations to 157.