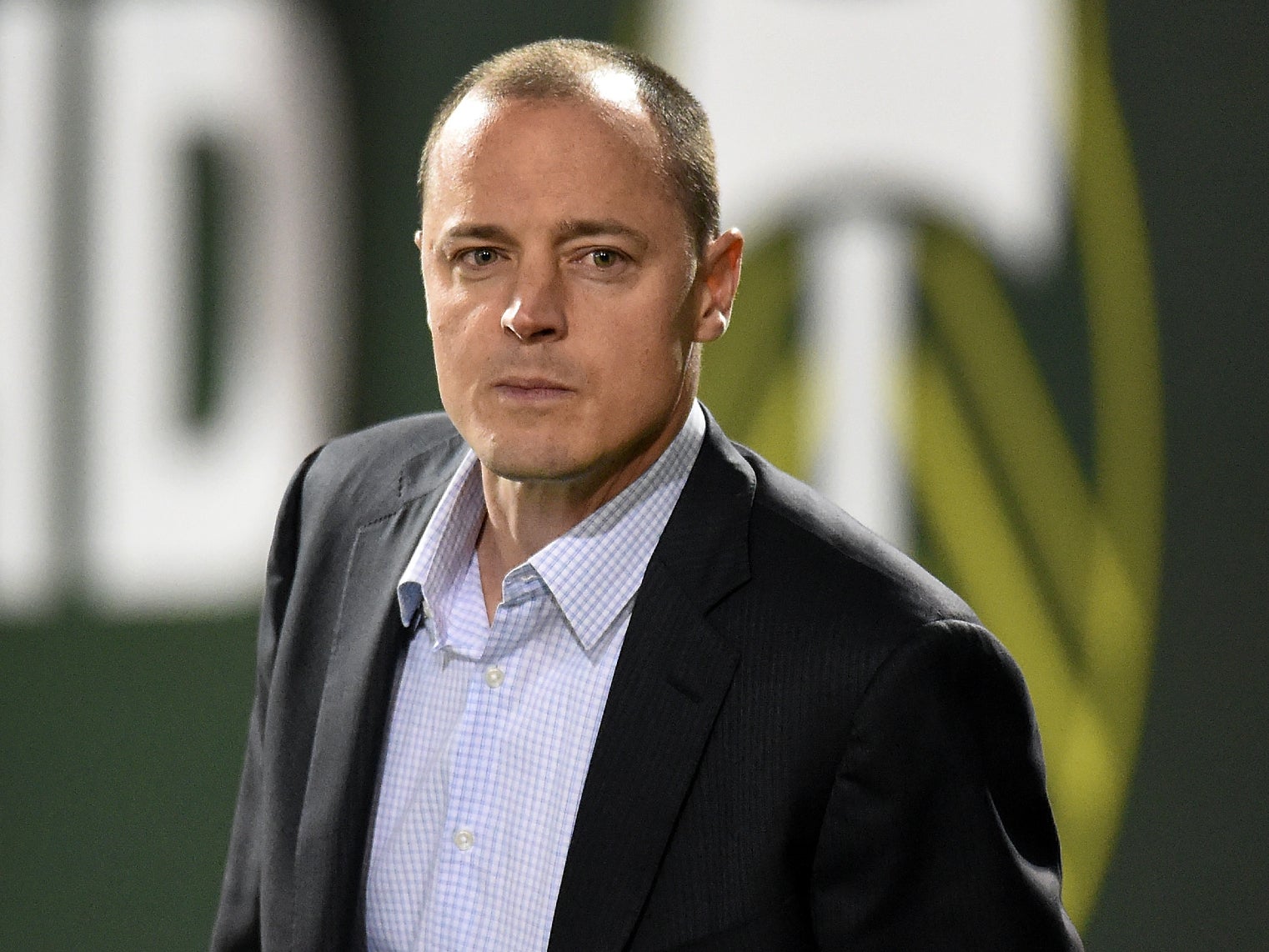 Merritt Paulson, owner of the Portland Thorns, has stepped down from his role as chief executive of the National Women's Soccer League (NWSL) club as the fallout from the Yates Report into abuse and misconduct in the NWSL continues.
In a statement yesterday (October 11), Paulson, who had already stepped aside from all club-related decision-making until the release of a separate NWSL/NWSL Players Association joint investigation, said: "The Portland Thorns were created to be a beacon of what is possible in women's sports. A successful team is built on trust, equality, and accountability, and today I am holding myself accountable for not doing enough.
"I owe [ex-players Sinead Farrelly and Mana Shim, who were abused], the Thorns players, and the NWSL my tireless effort to actively make sure what happened in 2015 never happens again.
"I apologize to our players, the organization, and the Portland community for the mistakes we made, including not being publicly transparent about Paul Riley's termination. Our organization's failures and mistakes were ultimately my responsibility and my responsibility alone.
"It is devastating to me that my goal of creating the shining example of what a women's sports team could be has now become synonymous with abhorrent and predatory behavior.
"Part of me holding myself accountable is recognizing that someone else needs to take the reins of the organization and operational decision-making.
"As you know, I removed myself from Thorns decision-making, yet, in order for the organization to move forward and unite, I feel that another step is necessary. Effective immediately, I am removing myself as CEO of the Portland Thorns and Portland Timbers and announcing a global search for a CEO of the organization."
Paulson said that interim president and interim chief executive Heather Davis will remain in the roles while a new chief exec is recruited. Interim chief operating officer Sarah Keane will lead the search.
He made no mention of selling the club but noted that the future is not clear, adding that the long-term health and success of the Thorns was a critical factor for him and that, while "finalizing the correct path forward" will take time, "what is most important is getting it right."
There have been calls for Paulson to sell the club (which he owns alongside the related Portland Timbers men's Major League Soccer team) from various quarters, including players, fan groups, and Portland city commissioners.
The report released last week (October 3) by former US deputy attorney general Sally Yates and the King & Spalding law firm, found abuse and misconduct have been "systemic, spanning multiple teams, coaches, and victims" in the NWSL and that the league, its teams, and US Soccer failed to "respond appropriately when confronted with player reports and evidence of abuse."
Specific revelations were made regarding misconduct at the Thorns, as well as at Racing Louisville, the Chicago Red Stars, and Gotham FC.
Subsequently, Alaska Airlines, a long-standing primary sponsor of the Thorns and the Timbers, has redirected its club funding to the NWSL Players Association 'Support the Players Emergency Trust' and other sponsors have severed ties with the Thorns altogether.
Players for the Red Stars have also issued a joint statement calling for their club's majority owner Arnim Whisler to sell.
Image: Steve Dykes/Getty Images