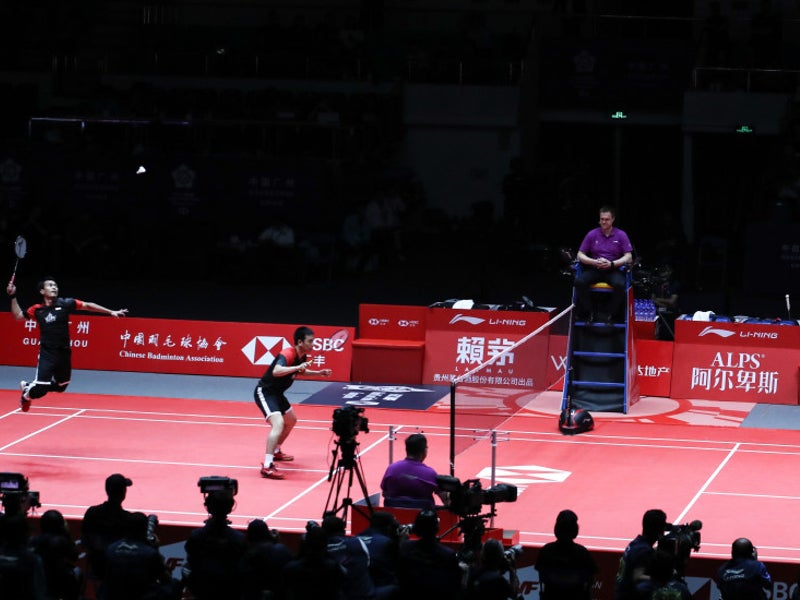 The 2022 BWF World Tour Finals, the annual badminton tournament contested by the players that have amassed the most points over the calendar year, have been relocated from China to Thailand, it has today (November 15) been announced.
The tournament will now be held at Bangkok's Nimibutr Arena from December 7 to 11, as opposed to Guangzhou's Tianhe Stadium from December 14 to 18, with the dates change a necessity of venue availability.
The BWF global governing body for the sport has said the move is "due to the various challenges brought about by the current pandemic situation," with China still largely pursuing zero-Covid restrictions and a recent wave of Covid-19 in the country.
It rows back on the BWF's announcement only at the end of September that the 2022 BWF World Tour Finals would be the first time China had hosted an international badminton tournament since 2019.
Then, BWF secretary general Thomas Lund had said that the organization was "confident that our hosts [in China] will deliver a spectacular finals event with the highest standard of player safety and comfort."
The decision was made in consultation with the Chinese Badminton Association, with Guangzhou City Government and Guangzhou Sports Bureau having also been involved in attempting to organize the event in China.
In addition to being a blow to both the organizers and the BWF, it will be noted by others seeking to bring events back to China.
The country has been included on the calendars for the 2023 and 2024 seasons of the BWF World Tour, which were announced in August, and there may now be doubts about the feasibility of that – at least in part.
Despite the Beijing 2022 Winter Olympics going ahead as planned in February and International Olympic Committee president Thomas Bach having described the closed-loop system Covid-19 countermeasure that was put in place as a great success, several other events have subsequently been postponed or canceled.
Immediately after the Winter Olympics, the World Team Table Tennis Championships were pushed back, with the Hangzhou 2022 Asian Games and the Chengdu 2021 World University Games following suit in May.
Also in May, China withdrew from hosting the 2023 Asian Cup and the Asian Para Games were postponed to 2023.
In July, World Athletics was forced to cancel its Half Marathon Championships scheduled for November in Yangzhou and two Diamond League events in Shanghai and Shenzen.
World Athletics later also postponed next year's Indoor Championships in Nanjing until 2025 and, at the end of October, the 2023 World Athletics Relays due to be held in Guangzhou too.
The men's ATP tennis tour also canceled all four of its tournaments scheduled in China for the third year in a row.