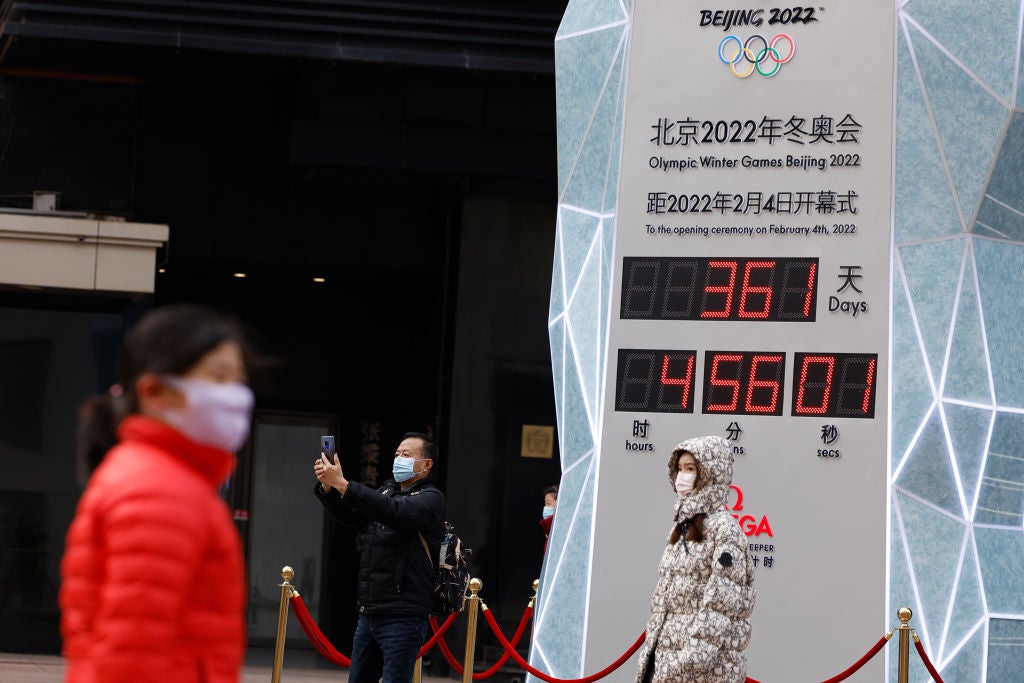 The organisers of the Beijing 2022 Olympic and Paralympic Games, which run from 4 to 20 February and 4 to 13 March next year, respectively, have announced the measures that will be put in place to protect against the spread of Covid-19.
At a meeting yesterday between Beijing 2022, the International Olympic Committee and the International Paralympic Committee, it was emphasised that "all activities are being assessed and optimised to focus on essential aspects of games delivery."
With that in mind, the decision has been made to allow spectators from mainland China only at Olympic and Paralympic events, with ticketing plans and requirements for attending (such as venue capacity, testing and vaccination) to be announced in due course.
The IOC and IPC welcomed the decision to allow for the attendance of domestic spectators, saying: "This will facilitate the growth of winter sports in China by giving those spectators a first-hand Olympic and Paralympic experience of elite winter sports, as well as bringing a favourable atmosphere to the venues.
"However, all parties feel for the athletes and the spectators from around the world, knowing that the restriction on spectators from outside mainland China had to be put in place in order to ensure the safe holding of the Games this winter."
A "closed-loop management system" for all those involved in the games will be put in place from 23 January until the end of the Paralympics, covering arrival and departure, transport, accommodation, catering, competitions and the opening and closing ceremonies.
Games participants (such as athletes, but also delivery staff and media) will be allowed to move only between games-related venues for training, competitions and work, with a dedicated transport system put in place to facilitate this.
In addition, all participants in the closed-loop system will be required to undertake daily testing.
Fully vaccinated participants will enter the closed-loop system upon arrival in Beijing, while those who are not fully vaccinated will be required to quarantine for 21 days. Medical exemptions will be considered on a case-by-case basis.
Games participants who are not staying in the athletes' villages will be required to stay in approved hotels known to be compliant with the games' Covid-19 countermeasures.
It had been suggested last week by Rene Fasel, the now-former president of the International Ice Hockey Federation, that Beijing 2022 would go ahead without spectators altogether, so attendance of domestic fans is positive news.
Earlier this month, in an open letter reflecting on the Tokyo 2020 Olympics, which ran from 23 July to 8 August having been delayed by a year due to the pandemic, IOC president Thomas Bach indicated that "rigorous Covid-19 countermeasures" would be put in place for the Beijing games just as they had been in Tokyo.
However, Beijing 2022 will take place under far less precarious conditions than Tokyo 2020. The Chinese capital has recorded only four confirmed cases in the last week, whereas case numbers in its Japanese counterpart, driven by the Delta variant, were surging to record levels when the summer games began, peaking at over 5,500 new cases on 19 August alone.
New daily cases in Japan peaked at around 25,000 a week later, just after the start of the Paralympics, which ran from 24 August to 5 September, while China has consistently been recording daily case numbers of below 100 and even 50.