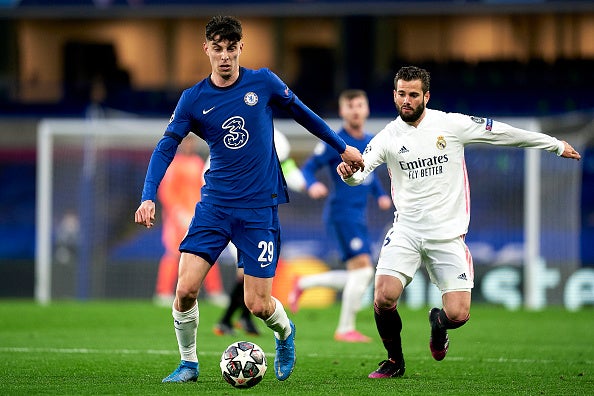 Real Madrid, Barcelona and Juventus, the trio of top soccer clubs still committed to the proposed European Super League, have defended their involvement in the controversial project, while hitting out at "pressures and threats" being imposed by Uefa.
Spanish giants Real and Barcelona and Italy's top club Juventus are the only teams not to have withdrawn from the breakaway competition, plans for which were announced last month only to fall through amid a significant backlash.
Nine of the 12 sides that had signed up subsequently pulled out, and have recommitted to Uefa, it was announced on Friday, with European soccer's governing body having applied limited sanctions.
The three remaining wantaways face harsher punishments, which could even amount to a ban from the elite Uefa Champions League.
However, the three rebels, which together account for 20 European Cup/Champions League titles, are unrepentant, maintaining that their Super League has legal support and is necessary to address "the systemic crisis in the football sector."
In a joint statement on Saturday, Real, Barcelona and Juventus said: "The founding clubs have suffered, and continue to suffer, unacceptable third-party pressures, threats, and offenses to abandon the project and therefore desist from their right and duty to provide solutions to the football ecosystem via concrete proposals and constructive dialogue.
"This is intolerable under the rule of law and tribunals have already ruled in favour of the Super League proposal, ordering Fifa and Uefa to, either directly or through their affiliated bodies, refrain from taking any action which may hinder this initiative in any way while court proceedings are pending.
"The Super League project was designed jointly by its 12 founding clubs with the aim of providing solutions to the current unsustainable situation in the football industry. The 12 founding clubs shared the same concerns as other stakeholders in European football do, particularly under the current socio-economic context, that structural reforms are indispensable to ensure our sport stays appealing and survives in the long-term."
Announcing the "club commitment declaration" for the nine teams that withdrew from the breakaway venture, Uefa said they "acknowledge and accept that the Super League project was a mistake and apologise to fans, national associations, national leagues, fellow European clubs and Uefa. They have also recognised that the project would not have been authorised under Uefa statutes and regulations".
The group comprises Liverpool, Manchester United, Manchester City, Chelsea, Arsenal and Tottenham Hotspur of England, AC Milan and Inter Milan of Italy and Atletico Madrid of Spain.
They have agreed to "take all steps within their power" to terminate their involvement with the company set up to run the Super League and any existing legal actions, make a donation totalling €15 million ($18.2 million) to youth and grassroots soccer, and be subjected to the withholding of 5 per cent of revenue they would have received from Uefa club competitions for one season, with the money to be redistributed.
The nine have also recommitted to the Uefa competitions and rejoined the European Club Association, which represents top clubs across the continent, and was involved in the negotiations over a new structure for the Champions League, set to come into effect in 2024.
The clubs, which could yet face separate sanctions from their home associations, have agreed to fines totalling €100 million if they seek to play in an unauthorised competition in future or €50 million if they breach any other commitment in the new declaration.
While saying that they are prepared to "reconsider the proposed approach" on the Super League, Real Madrid, Barcelona and Juventus said it would be "highly irresponsible" of them to abandon the project, which they see as necessary to address the financial fallout from the coronavirus pandemic and ensure soccer appeals to young audiences in the future.
The three said: "We regret to see that our friends and founding partners of the Super League project have now found themselves in such inconsistent and contradictory position when signing a number of commitments to Uefa yesterday (Friday).
"However, given that the material issues that led the 12 founding clubs to announce the Super League weeks ago have not gone away, we reiterate that, to honour our history, to comply with our obligations towards our stakeholders and fans, for the good of football and for the financial sustainability of the sector, we have the duty to act in a responsible manner and persevere in the pursuit of adequate solutions, despite the unacceptable and ongoing pressures and threats received from Uefa.
"Mostly, we reiterate to Fifa, Uefa and all football stakeholders, as we have done on several occasions since the announcement of the Super League, our commitment and firm will to discuss, with respect and without intolerable pressure and in accordance with the rule of law, the most appropriate solutions for the sustainability of the whole football family."
However, Uefa is showing no inclination to join such a debate, and president Aleksander Ceferin has welcomed the contrition of the group of nine, and expressed a determination to proceed with its own agenda.
He said: "In accepting their commitments and willingness to repair the disruption they caused, UEFA wants to put this chapter behind it and move forward in a positive spirit.
"The measures announced are significant, but none of the financial penalties will be retained by Uefa. They will all be reinvested into youth and grassroots football in local communities across Europe, including the UK.
"These clubs recognised their mistakes quickly and have taken action to demonstrate their contrition and future commitment to European football. The same cannot be said for the clubs that remain involved in the so-called 'Super League' and Uefa will deal with those clubs subsequently."
Meanwhile, Gianni Infantino, the president of Fifa, has claimed that Real, Barcelona and Juventus should be prepared for sanctions, while calling for "constructive dialogue" between stakeholders on the future development of soccer.
He told Spanish newspaper AS: "I have been very clear in what is mine and Fifa's position on this matter. We stand by Uefa in rejecting the Super League. We are against it and we will always be against any competition which is not part of the international structures of football and that threatens the unity and solidarity that should always exist in the football pyramid, which links grassroots and amateur level to the top stars.
"Having said that, it is also my duty to advocate that all the parties should enter into a profound and hopefully constructive dialogue in search of positive solutions. Our duty as the world governing body is to have our doors open to everyone.
"Let me be very clear on that. Fifa and I personally support Uefa and its president against the Super League. I think we need to think carefully on the next steps because this is a complex matter and goes well beyond a single competition – it is about the entire global football ecosystem.
"As for the sanctions, there are independent and competent bodies that should analyse what can and should be done in this respect and it is therefore not for me to comment on this. Obviously I don't exclude therefore that sanctions are implemented at national, continental or a world level.
"I said it once and I say again very clearly. Either the clubs want to be part of the football structures, or they will have to face the consequences. This is obvious and I am sure they know that."