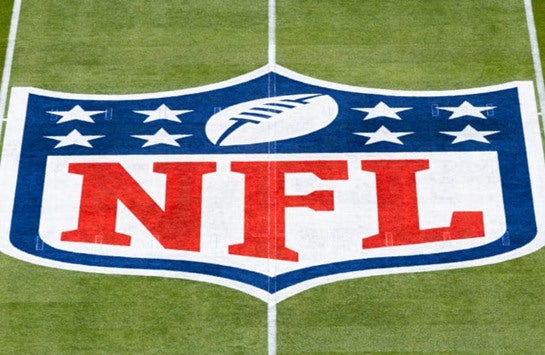 American football's NFL and social media platform Twitter have today finalised a multi-year extension to their established content partnership.
The deal will see the two organisations expand on the existing formats they deliver via Twitter, such as video highlights, breaking news and analysis, as well as produce a full season of content for Spaces, Twitter's new audio rooms feature.
The NFL is said to be the first sports league to partner with Twitter to offer sponsored Spaces. More than 20 Spaces are planned for the 2021 NFL season, with the aim of "giving both brands and fans new opportunities to connect and engage with live NFL audio".
NFL players and other NFL talent will participate, discussing matchups and providing insights.
Elsewhere, there will be an expansion of the curated match highlights provided, more Twitter Polls about NFL hot topics and Twitter Moments of the best incidents in each game.
The NFL and Twitter first partnered around content in 2013 and have renewed and expanded their offering incrementally since then.
The NFL also recently teamed up with US-based audio rooms app Clubhouse for content around the NFL Draft.
Twitter paid a reported $10 million to stream 10 games in the 2016 regular season but lost out to a reported $50 million bid from Amazon for the same package the following year.
Blake Stuchin, vice president for digital media business development at the NFL, said: "The commitment to Twitter Spaces represents another innovative step forward in the longstanding partnership between the NFL and Twitter. We're excited to bring NFL fans a new way to engage with live audio ahead of our biggest events of the year and every week throughout the NFL season."
TJ Adeshola, head of US sports partnerships at Twitter, said: "We're excited to super-serve NFL fans with even more of what they love to see on Twitter, including epic touchdown highlights all season long. In addition to fuelling the timeline with the best moments from each game in real-time, we'll be doubling down on innovation by leveraging our live audio format, 'Spaces', to bring fans even closer to the game."
Among Twitter's other sporting tie-ups are partnerships with US media company NBCUniversal for live Olympics coverage and with North American basketball's NBA and US media company Turner Sports for live content from and highlights of NBA games.