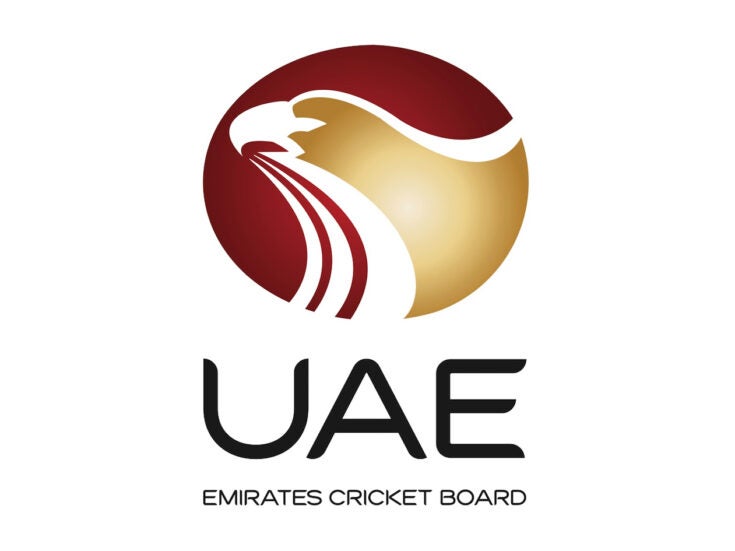 The inaugural season of the Emirates Cricket Board's planned new short-form competition in the United Arab Emirates (UAE) that has until now been known as the UAE T20 League will be played between January 6 and February 12 next year, it was announced yesterday (June 6).
As part of the announcement, it was also revealed that the new league will be known as the International League T20, or ILT20 for short.
Six franchises will play 34 matches altogether during the league's opening season, which had been scheduled to begin in December 2021 when it was first announced.
The confirmed team owners so far are Reliance Industries, Kolkata Knight Riders, Capri Global, GMR, Lancer Capital, and Adani Sportsline.
The "world-renowned, world-class venues" that will be used have yet to be announced, but a long-term global media rights deal for the ILT20 has already been agreed with Zee Entertainment, the Indian media group.
At present the main annual T20 tournaments around the world are the Indian Premier League (typically played March/April to May), the Pakistan Super League (February to March), the Caribbean Premier League (August to September), Australia's Big Bash League (December to February), the T20 Blast (July to September) in England, and South Africa's Mzansi Super League (November to December).
Khalid Al Zarooni, chairman of the ILT20, said: "Emirates Cricket, and the UAE, has a proven history of identifying and embracing initiatives that underpin the success of the game. It is vitally important, that through this tournament UAE-based players continue to flourish which is one of the objectives of this League."
"The ILT20 wishes to thank His Highness Sheikh Nahayan Mabarak Al Nahayan, chairman of the Emirates Cricket Board, for his unstinting support to UAE cricket, which, under his guidance, has been growing from strength to strength. We look forward to introducing to the world a T20 event that will provide unmatched competition and entertainment to the ardent followers of this game."
Dr. Tayeb Kamali, chairman of the selection committee at the Emirates Cricket Board, added: "The annual ILT20 event presents an excellent exposure for our players given the highly intense and competitive nature of the league. Each of the six teams in the 34-match tournament provide a wonderful opportunity for our young cricketers to play competitive cricket with world-class players."
"Further, such a unique international league would play a big role in attracting and nurturing a larger pool of players who will go on to represent the UAE in the years to come. We look forward to the inaugural event and our players taking full advantage of the opportunity."